Choir Success
Young singers are on a high after taking the top spot for their age group in the 80th anniversary year of a prestigious performing arts competition.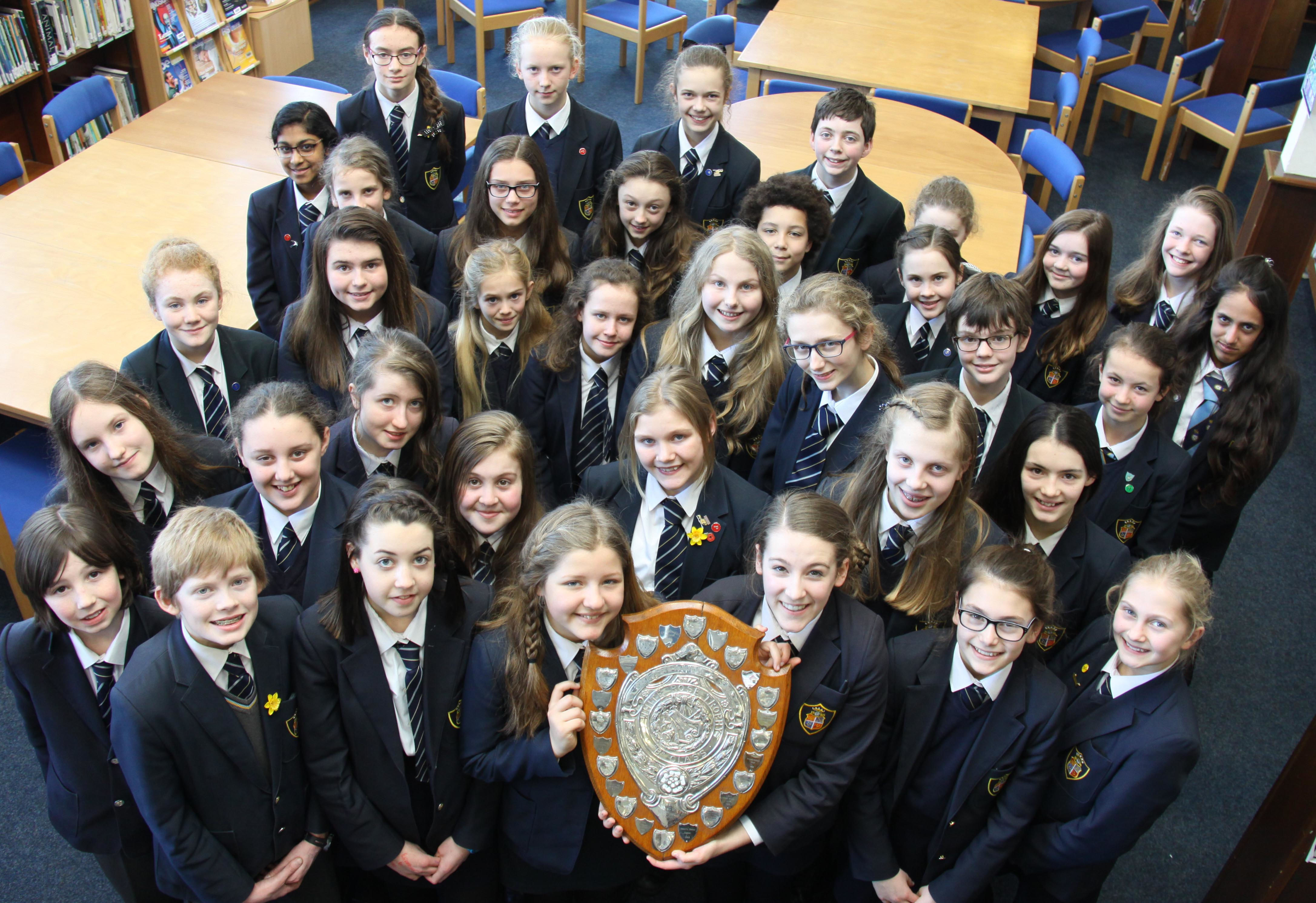 Ripon Grammar School's Musicality Choir, which comprises more than 40 girls and boys from the first-third years, won the Year 9 and under class at the Harrogate Competitive Festival for Music, Speech and Drama.
The group, which is directed by music teacher Beth Morpeth, were presented with the White Rose Trophy at the competition, held at Harrogate Ladies' College.
The choir performed a gentle Celtic-style arrangement of the song May It Be, which was originally composed and recorded by Enya for the Lord of the Rings films.
Their second piece was Cy Coleman's The Rhythm of Life from the musical Sweet Charity.
Student Zoe Williams, 11, of Brearton, said: "It was lots of fun and good to see how other people performed and interpreted their songs, and to hear their harmonies. It was also good to meet the other choirs and we all congratulated each other at the end."
The choir meets once a week and also held rehearsals after school in the run up to the competition.
Grace Taylor, 11, of Ripon, added: "Mrs Morpeth is amazing. She really helps us focus on the things we need to do to improve. It doesn't feel like you're working because it's such fun. We really look forward to it."
The other schools in the U9 final were Harrogate Ladies' College and Harrogate Grammar School.