Historian turns detective to uncover ancient Ripon conspiracy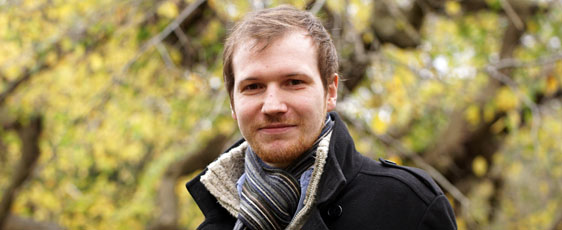 A former RGS student and award-winning historian turned detective to uncover a fascinating conspiracy perpetrated by ruthless monks in Ripon more than a thousand years ago
AN award-winning historian whose interest in the Middle Ages was inspired by trips to Fountains Abbey as a child has shed new light on life in Ripon at that time, exposing a 1,300-year-old conspiracy theory perpetrated in the eighth century.
Former Ripon Grammar School student Dr Richard Sowerby, who lectures in medieval history at the University of Edinburgh, has discovered that a group of churchmen sold a pack of lies to their fellow monks in order to gain power and influence.
"It tells us quite a lot about the sort of underhand tactics that medieval churchmen resorted to in order to advance their own careers. There's nothing new about 'fake news'," he reveals.
The unsavoury plot, centred around a monastery that stood on the site of Ripon Cathedral, long before it was built, has now been unveiled in Dr Sowerby's original and exciting research, 'The Heirs of Bishop Wilfrid: Succession and Presumption in Early Anglo-Saxon England', which has recently been published the world-renowned English Historical Review.
"It's about the very earliest recorded history of Ripon, in the late seventh and early eighth century. Ripon was at that time home to one of the richest monasteries in England, and the article looks at what happened to that monastery after the death of its most important abbot, St Wilfrid, in the year 710," he explains.
The only bit of the monastery which still survives today is the crypt at the cathedral, which dates back to the eighth century.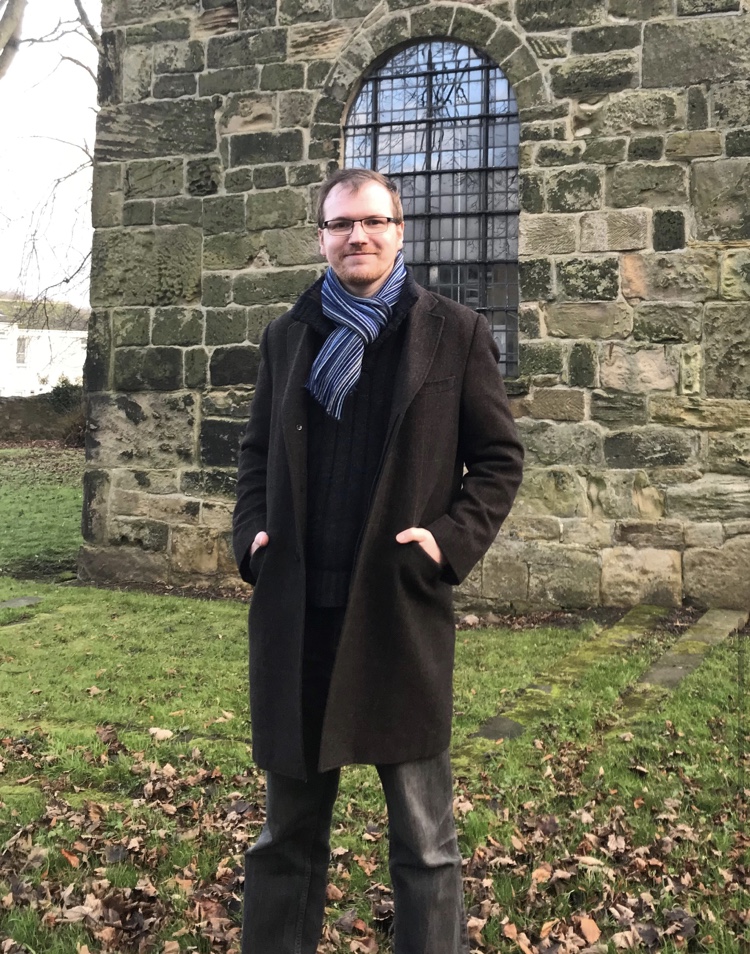 Dr Sowerby, whose book Angels in Early Medieval England has received a number of distinguished prizes, was determined to uncover the story behind the 1300-year-old conspiracy when he smelt something fishy.
"The sources which were written at the monastery make various claims about the way that Wilfrid had supposedly nominated the individuals who were to take possession of his monasteries after his death. Wilfrid was supposed to have made all the arrangements in the last few days before he died, and kept it all secret from his monks.
"But the story is a suspicious one: the sources say that they only people who could prove that Wilfrid had done this were the very same people who said that they had been nominated as his heirs. It's a bit like someone turning up after the death of a relative and telling the rest of their family that everyone had been written out of the will, except for themselves.
"They got away with it: one of them became the abbot of Ripon, and another became bishop of Hexham, both on the basis of improbable stories that they told to justify their positions."
Dr Sowerby explained how the seeds of his interest in the Middle Ages were planted by days out at nearby Fountains Abbey when he was growing up: "And a few summers spent working with the York Archaeological Trust on their training digs cemented my interest in the past."
He loved studying history at RGS and ended up focusing on medieval history thanks to a lucky sequence of events in sixth form: "I gained a lot from my teachers, Mr Murrell and Mr Carew. When we had to write a long coursework essay on any topic of our choosing, I fancied doing something different to the modern history we had mostly studied up until then, and so asked our teacher, Mrs Sparey, how far back in time we could go. She said that syllabus allowed us to go as far back as the year 800, so I asked: 'What happened in 800?'. Her reply was 'I don't know, but I know someone who does'.
That person turned out to be another former RGS student who had gone on to become a lecturer in medieval history at the University of Swansea, Professor John France: "He was kind enough to send me suggestions of a topic, sources and reading; and I liked working on it so much that I wanted to do more of it at university.
"Many years later, when I'd become an academic, I met him at a conference in Cambridge and told him that he was essentially responsible for me having become a medieval historian too! I still have the folder full of things that he sent to me and feel very fortunate that everything turned out as it did."
After leaving RGS in 2003, Richard headed north to read medieval history at the University of St Andrews: "I liked it so much that I decided to try to become a university lecturer myself, so I ended up going to Oxford to do a doctorate in History. He spent three years as a lecturer at Balliol College and then as Osborn Fellow in medieval history and culture at Sidney Sussex College, Cambridge.
"But I always liked my experience as a student in the Scottish university system, where the undergraduate degree is slightly longer and has more opportunities for studying things outside the main degree subject."
He has now been lecturing at the School of History, Classics and Archaeology in Edinburgh for the past five years, where he teaches courses on things as varied as medieval medicine, Anglo-Saxon poetry, and the early history of Scotland.
With his research focusing on the social and cultural history of early medieval Europe, he is currently writing a book about animals and medicine in the Middle Ages.
"In general terms, my work seeks to better understand the ways that early medieval men and women thought about the world in which they lived, and to explore the way their beliefs, ideas and values changed during the first millennium. And I like the challenge of reading old texts and trying to work out the agendas of their authors, and the contexts which made them necessary for those who produced them."
Dr Sowerby, whose publications also include translations of medieval Latin literature published by Penguin Classics in the book Early Fiction in England, explains that he ended up writing his article about medieval Ripon almost by accident: "I happened to be reading the sources from Ripon while working on a book about belief and the supernatural in the early Middle Ages, called Angels in Early Medieval England, which I published in 2016 - and nothing about them seemed to stack up.
"Previous historians have actually tended to think that the early sources from Ripon are more 'realistic' in many respects than other texts which survive from this period of history, and so they have always used them a lot when painting a picture of life in the seventh and eighth centuries.
"My article is intended to get historians to use them more carefully, because actually these texts were deliberately written to mislead their readers in a number of ways."
*Angels in Early Medieval England(Oxford University Press, 2016); awarded the Ecclesiastical History Society Book Prize, the International Society for the Study of Early Medieval England Best First Book Prize and shortlisted for the Royal Historical Society Whitfield Prize.