School Reunion
PAST pupils, including a world renowned cellist and the daughter of the former headmaster, came from as far as Japan and the Canary Islands to gather at their old school again for the first time in 48 years.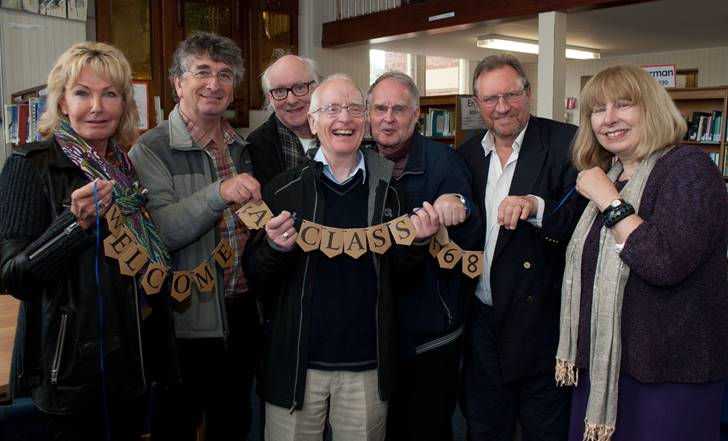 Some of the former students in the school library (L to R): Susanna Bettley, Stephen Orton, Ricky Chatto, Philip Jackson, Richard Barnett, Philip Curry and Jacky Tarleton

Ripon Grammar School welcomed back the class of 1961-68 for a tour of their old classrooms, assembly hall, dining room and even the examination hall. The former students, who also got to see the new sports hall and humanities and sixth form blocks, enjoyed tea and cakes in the library, where they looked through old photographs and were joined by their former chemistry teacher, David Postlethwaite.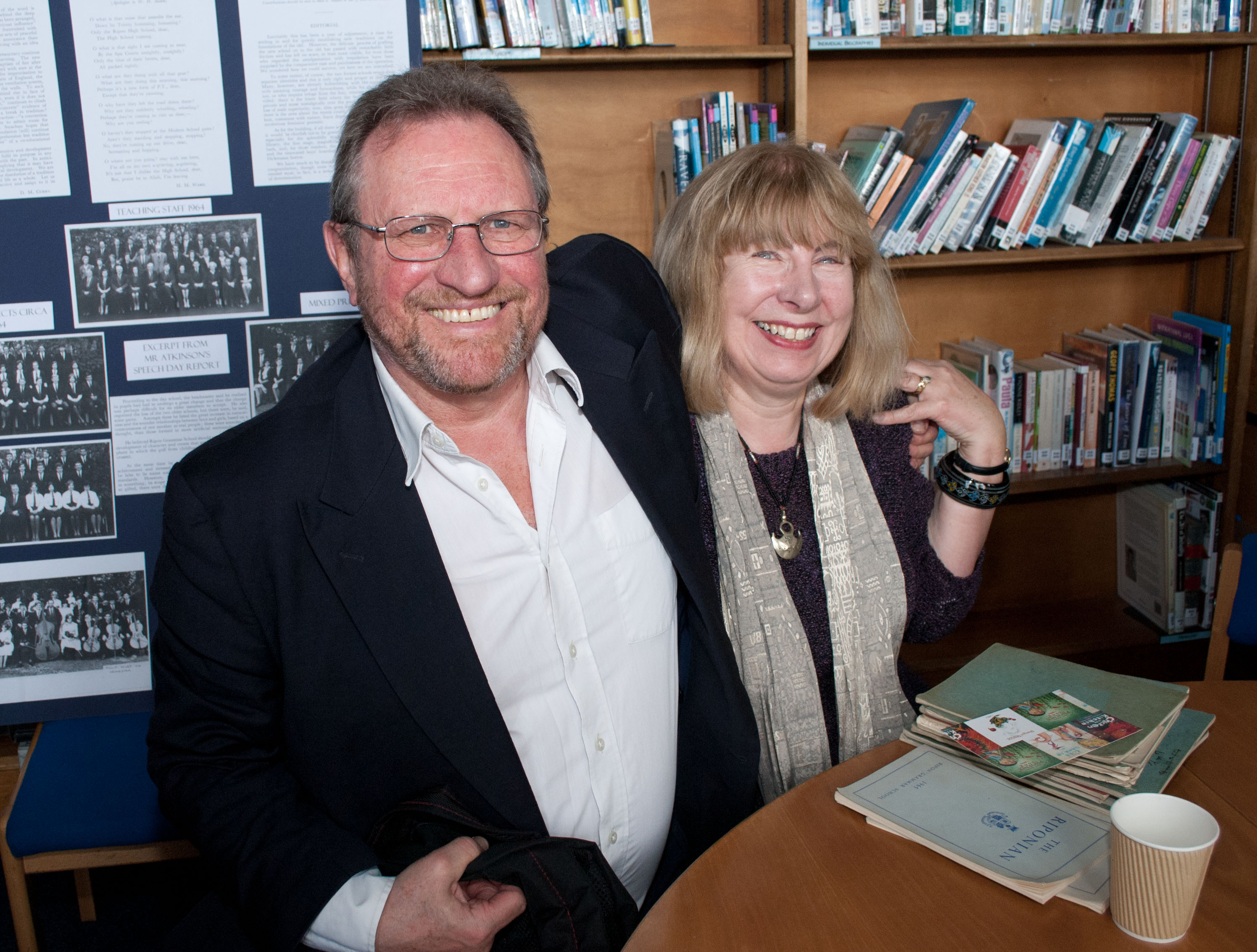 Happy memories: Philip Curry and Jacky Tarleton catch up on old times

The group included the acclaimed cellist Stephen Orton, who studied at the Guildhall School of Music and Drama after RGS and went on to play all over the world, including Sydney Opera House and New York's Carnegie Hall. Susanna Bettley, daughter of the then headmaster, Mr Atkinson, studied Russian at Durham University after RGS and travelled from Fuertaventura for the reunion on Saturday. Colin Yarker, who has lived and worked in Japan since 1979 and runs the International Business Bureau in Tokyo, was one of the driving forces behind the reunion. He said: "I am amazed how many people we managed to get together." About 20 former students, who also came from all over the UK, including Devon, Somerset, Surrey and London, enjoyed a three course dinner at Ripon's Spa Hotel in the evening, followed by drinks at the One Eyed Rat. They met up again at Fountains Abbey the following day. One of the organisers, Jacky Tarleton, who went on to teach in Zambia and Kent after reading English at Durham University, said: "From the tea and cakes in the library, the welcoming banner, photos and other memorabilia, to the fascinating school tour, it was a wonderful trip down memory lane."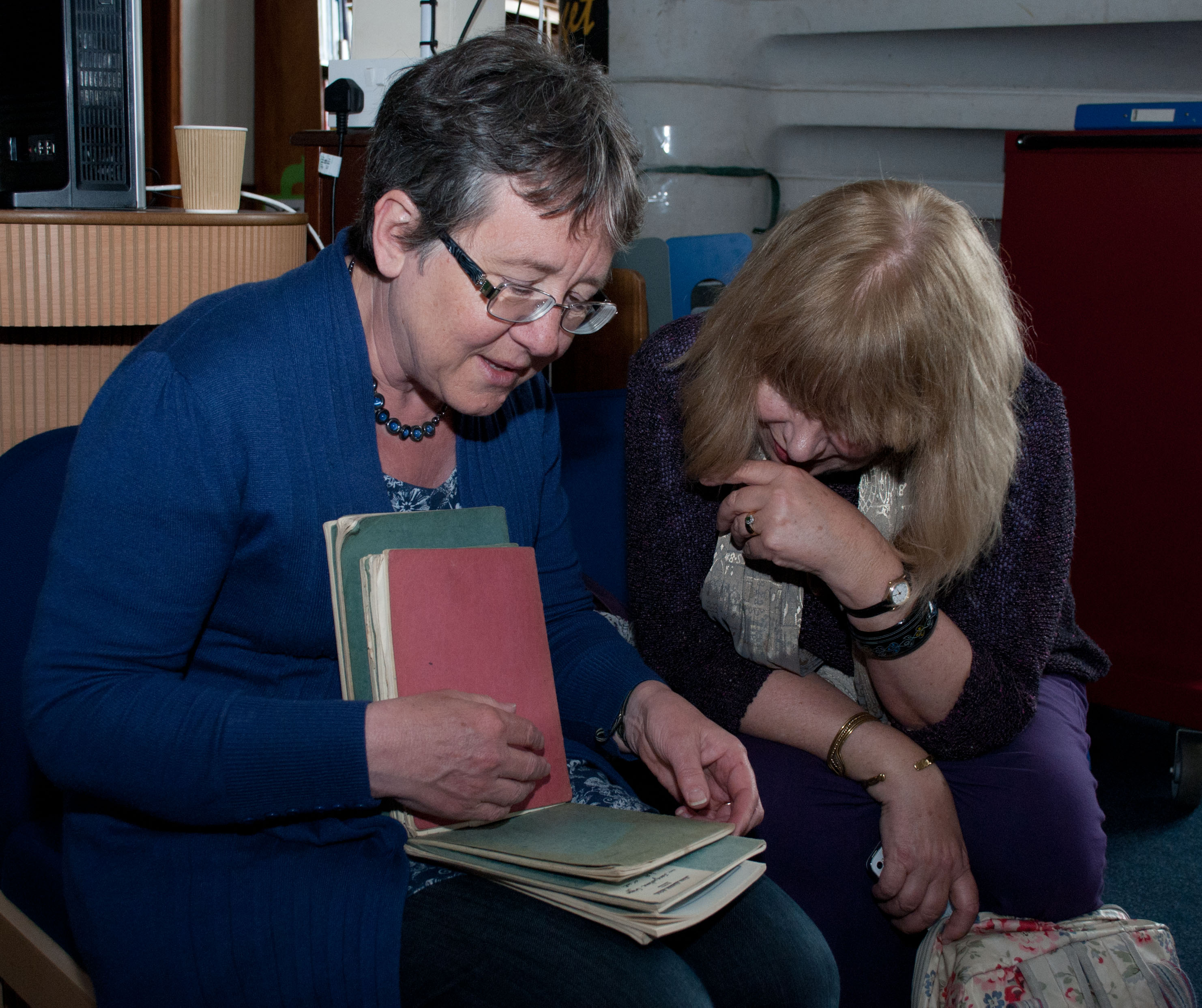 Past times: Former RGS teacher and Old Riponian Greta Hills looks through some old exercise books with Jacky Tarleton
Jacky, who brought along some of her old school exercise books, including some from Mr Postlethwaite's chemistry lessons, said: "People are taking many fond memories back to their far-flung homes." She added: "Stephen Orton proposed, at the end of the dinner, that we should all meet again in Ripon in three years' time – a proposal that was heartily endorsed."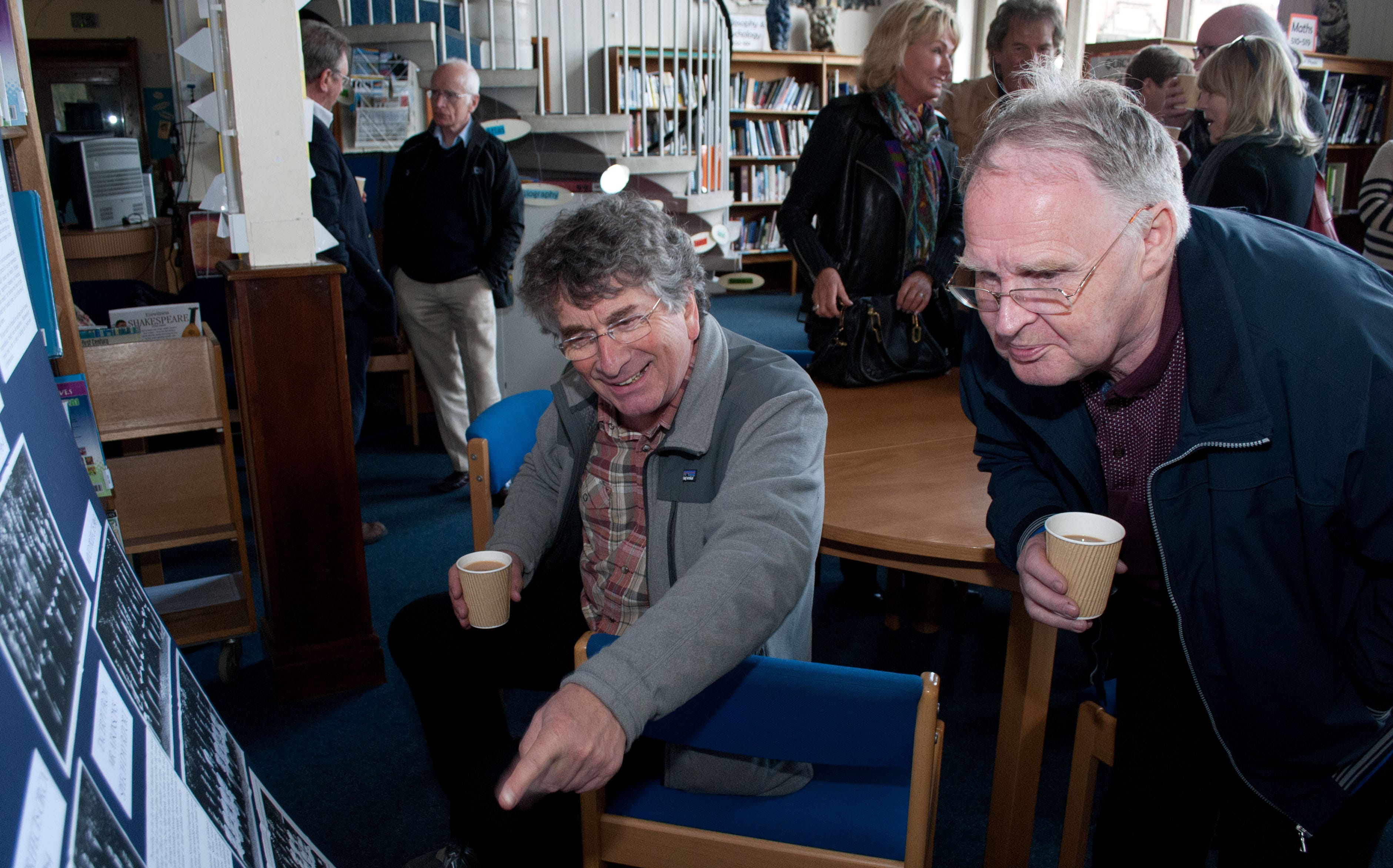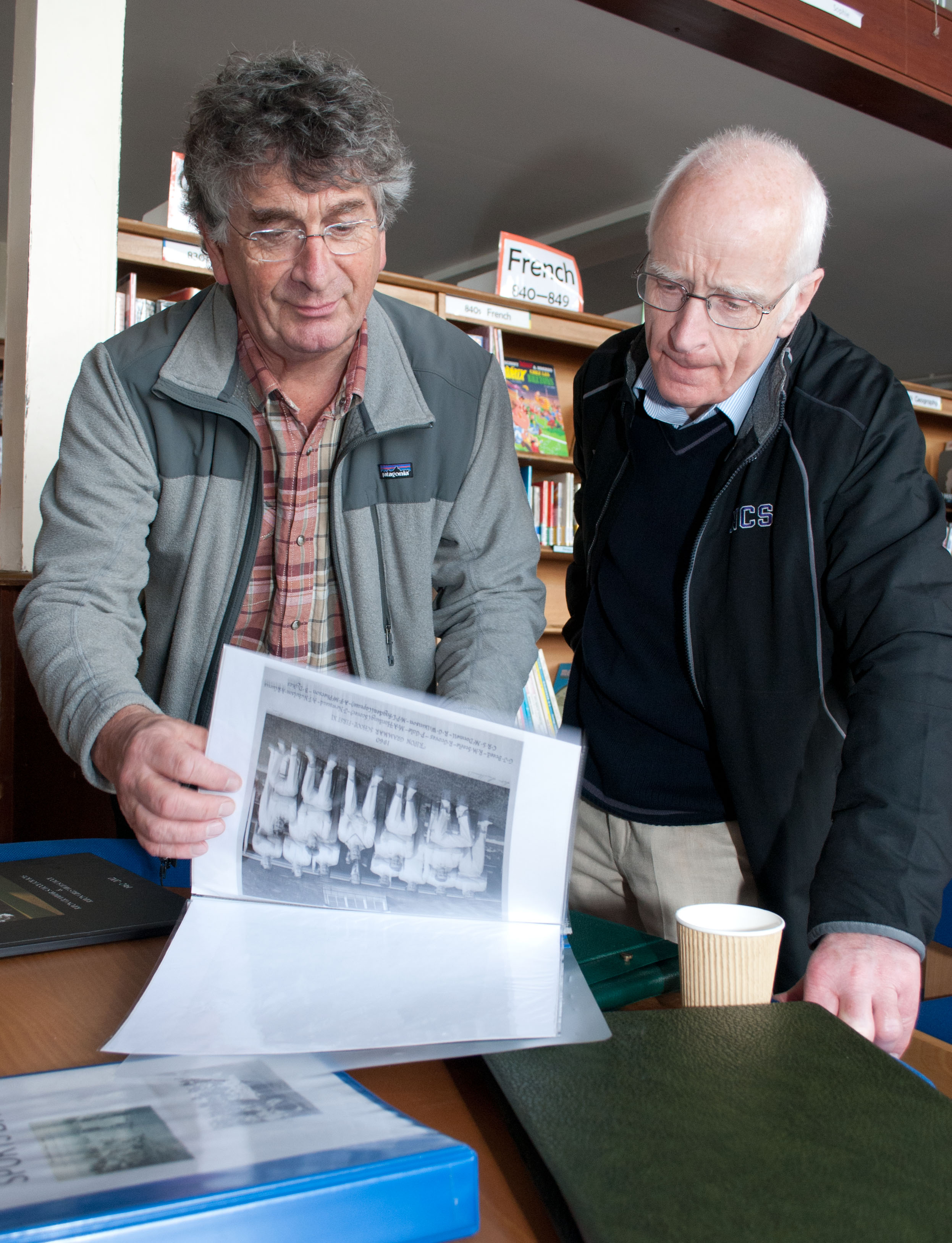 Memories are made of RGS: Stephen Orton and Philip Jackson look over some old school photographs
*Ripon Grammar School is holding a big school reunion for all those who attended the school in the Sixties on July 2. As well as tours of the school, there will be an early evening function with food and bar. For further information, contact Dave Cotson on davecotson@hotmail.com