News and Events
You can see write-ups and news from our recent events here.
2017 Winter reunion
Many thanks to all those who joined us at the school for the December 30th reunion. The weather was against us (photo below), but we were still able to play hockey, netball and football matches in the sports hall and enjoy refreshments in the warmth of the hall. Please look out for a report and photos in the next edition of the Clocktower magazine.
Spoiler alert: "one official Match report" reads
"It does not happen very often in Ripon, but the day before the traditional Old Rips football match saw our town become covered in snow. The pitch was blanketed and so this year we would resort to football in the sports hall. Three teams of six players rotated to play each other in short, intense games. The head-height rule proved difficult to stick to at first, but we soon started to zip the ball along the ground quite competently and avoid knocking any mince pies out of spectators' hands. Nick Edwards tucked away some penalties and Fergus Scholes took out aggression on the ball with a powerful long range goal. Ben Blakey also scored a notable goal to get the fans going, while birthday boy Scott Thompson relinquished being goalkeeper to score a penalty himself. Overall the snow was no reason to forego a great display of amateur and friendly Old Rips football."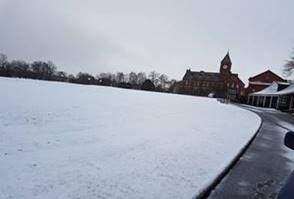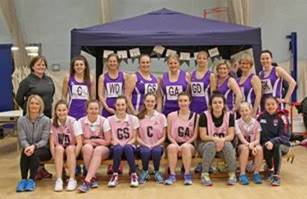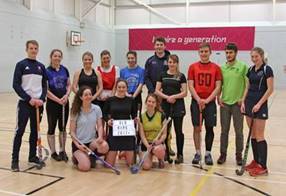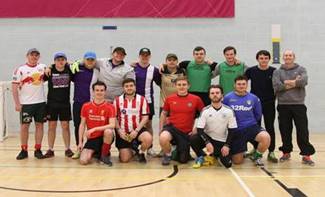 STUDENTS SPANNING THE GENERATIONS RECALL FUN & FRIENDSHIPS AT RGS
More than 80 former students of the sixties and 50 of last year's leavers attended a reunion at the school on Saturday 2 July.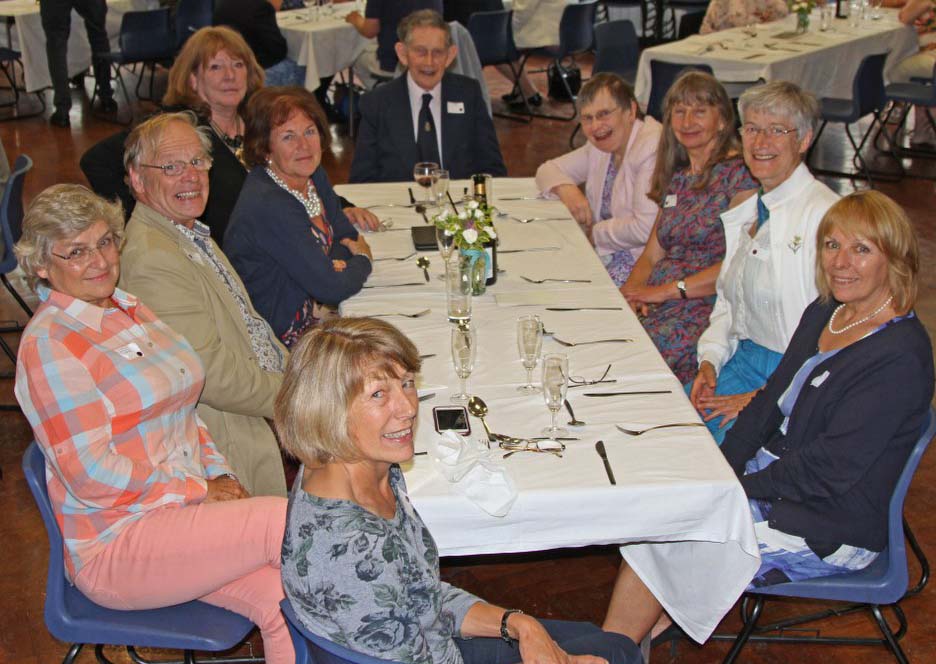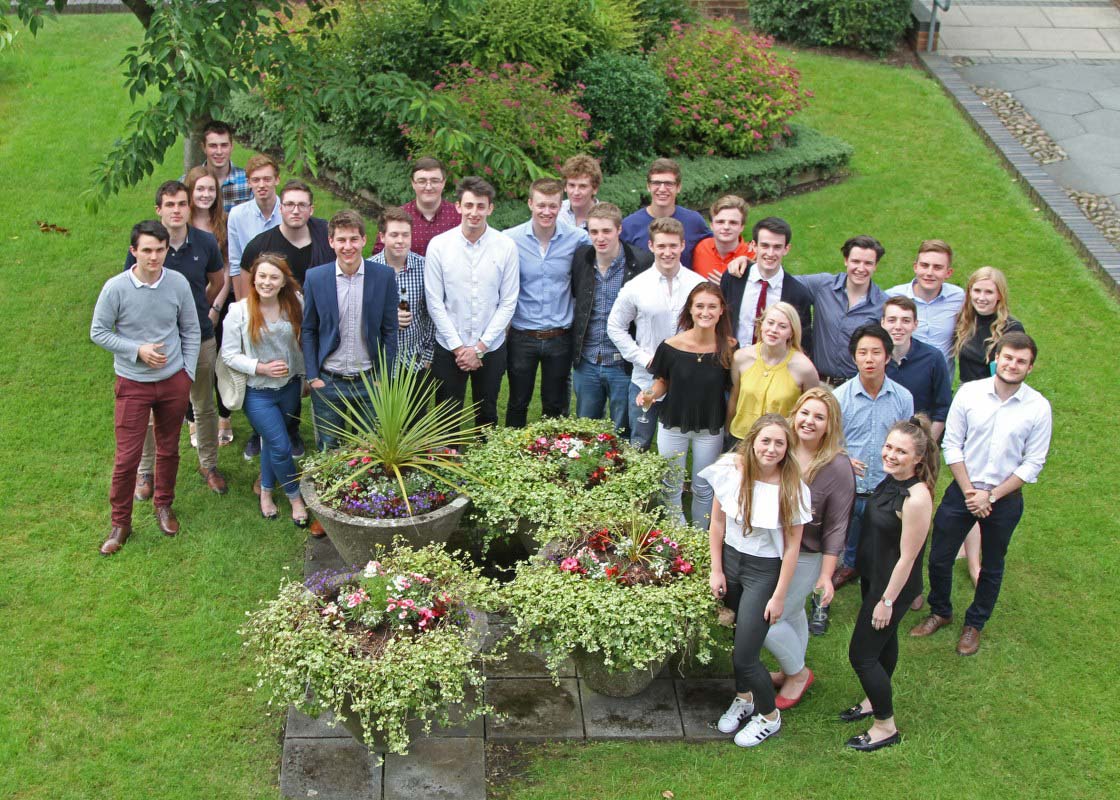 Many of those who were pupils in the 60's hadn't been back to the school in almost 50 years so there was much to catch up on. Among the guests were several former members of staff who taught at the school during the 60's and there was a lively atmosphere as everybody, regardless of age, shared anecdotes from schooldays and updated one another on life since leaving RGS.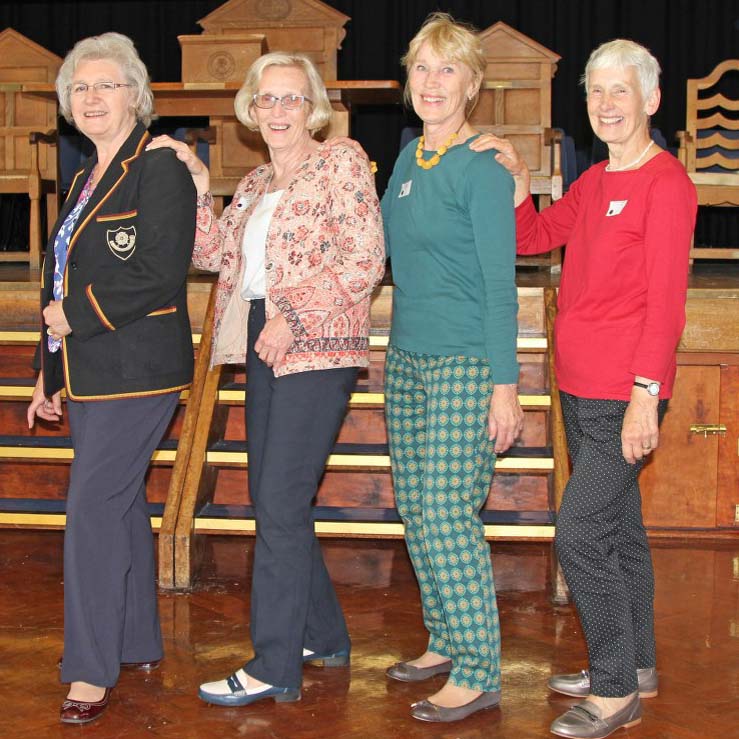 Following the success of this event, it is planned to hold another one in 2017 so if anyone is interested in getting a group of people together, we would love to hear from you!
Look out for a full report of the day in the next edition of the alumni magazine, 'Clocktower'.


FORMER STUDENTS WELCOMED BACK TO SCHOOL AFTER 48 YEARS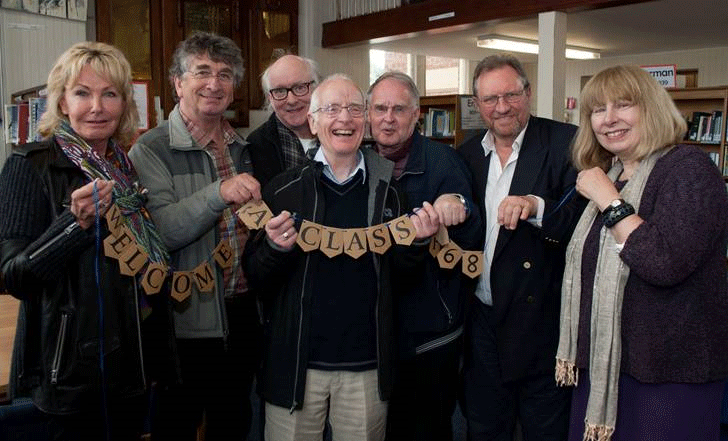 Some of the former students in the school library (L to R): Susanna Bettley, Stephen Orton, Ricky Chatto, Philip Jackson, Richard Barnett, Philip Curry and Jacky Tarleton

PAST pupils, including a world renowned cellist and the daughter of the former headmaster, came from as far as Japan and the Canary Islands to gather at their old school again for the first time in 48 years.

Ripon Grammar School welcomed back the class of 1961-68 for a tour of their old classrooms, assembly hall, dining room and even the examination hall. The former students, who also got to see the new sports hall and humanities and sixth form blocks, enjoyed tea and cakes in the library, where they looked through old photographs and were joined by their former chemistry teacher, David Postlethwaite.
The group included the acclaimed cellist Stephen Orton, who studied at the Guildhall School of Music and Drama after RGS and went on to play all over the world, including Sydney Opera House and New York's Carnegie Hall. Susanna Bettley, daughter of the then headmaster, Mr Atkinson, studied Russian at Durham University after RGS and travelled from Fuertaventura for the reunion on Saturday. Colin Yarker, who has lived and worked in Japan since 1979 and runs the International Business Bureau in Tokyo, was one of the driving forces behind the reunion. He said: "I am amazed how many people we managed to get together."

About 20 former students, who also came from all over the UK, including Devon, Somerset, Surrey and London, enjoyed a three course dinner at Ripon's Spa Hotel in the evening, followed by drinks at the One Eyed Rat. They met up again at Fountains Abbey the following day.
One of the organisers, Jacky Tarleton, who went on to teach in Zambia and Kent after reading English at Durham University, said: "From the tea and cakes in the library, the welcoming banner, photos and other memorabilia, to the fascinating school tour, it was a wonderful trip down memory lane." Jacky, who brought along some of her old school exercise books, including some from Mr Postlethwaite's chemistry lessons, said: "People are taking many fond memories back to their far-flung homes." She added: "Stephen Orton proposed, at the end of the dinner, that we should all meet again in Ripon in three years' time – a proposal that was heartily endorsed."

Ripon Grammar School is holding a big school reunion for all those who attended the school in the Sixties on July 2nd.
As well as tours of the school, there will be an early evening function with food and bar. For further information, contact Dave Cotson on davecotson@hotmail.com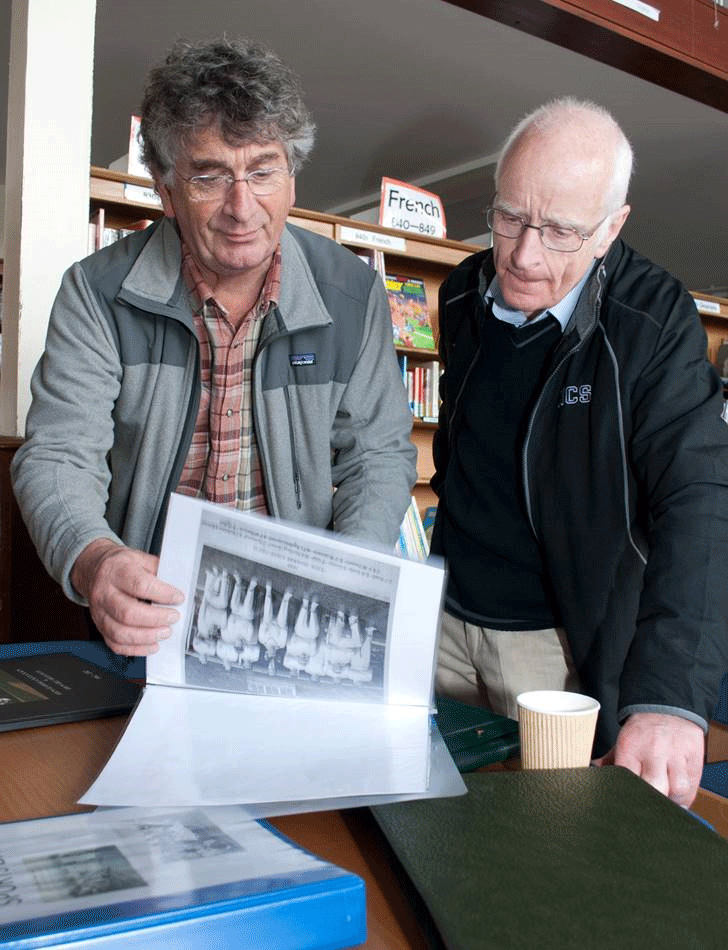 Memories are made of RGS: Stephen Orton and Philip Jackson look over some old school photographs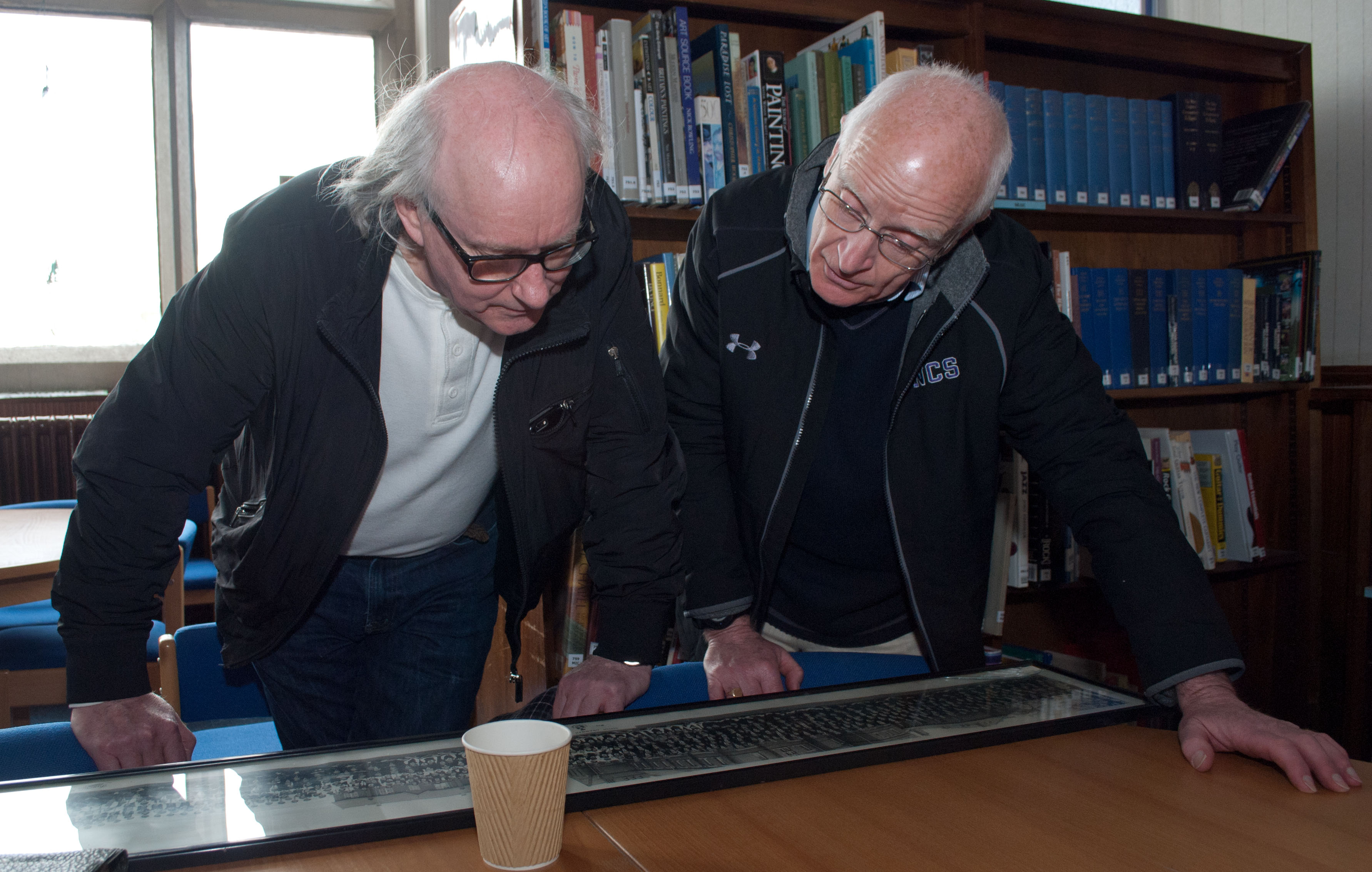 2015 Winter Reunion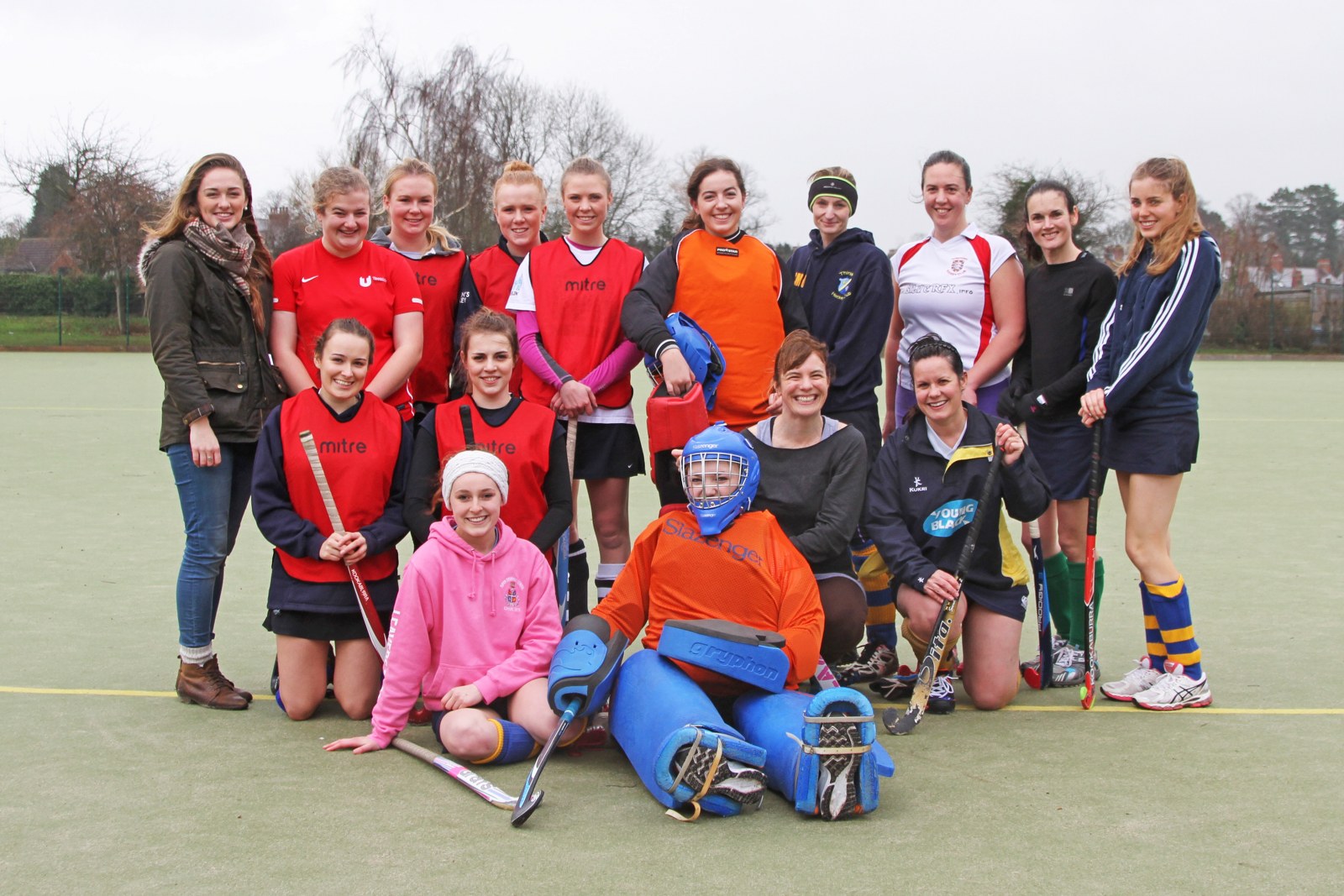 This year's winter reunion was held on Saturday, 19 December. Heavy rain in the preceding weeks had resulted in waterlogged grounds but following a last-minute pitch inspection by Mr Pearman, it was declared that the football could go ahead as planned. The hockey match was again held on the all-weather AstroTurf and the netball teams were able to battle it out in the comfort of the sports hall. Refreshments in the school library were enjoyed by many and it was wonderful to see old friends catching up and reminiscing after the games.
The school was also delighted to host the Old Rips' rugby game which this year took place on a bright and crisp New Year's Eve.
It is always a pleasure to welcome both players and spectators - young and old - to these events and we look forward to seeing many more of you in 2016.
To view more photos and read the match reports - please click here
2014 Winter Reunion December 20th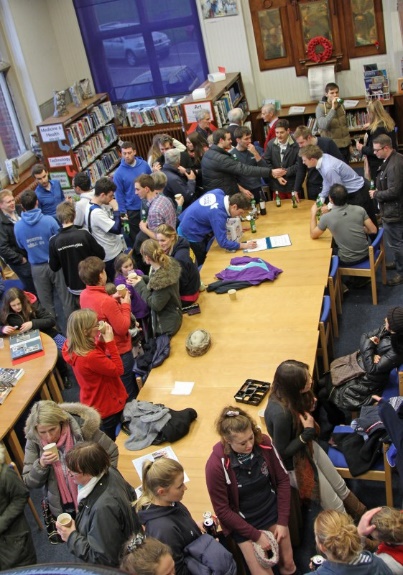 This year's winter reunion was held on Saturday 20 th December. Visitors came from as far away as Japan and Australia to support the customary hockey and football matches and to enjoy guided tours of the school and its new facilities.
Following the games, refreshments were held in the school library and there was a wonderful atmosphere as former pupils, friends and families came together to share a cup of coffee or glass of wine, to reminisce about school days and to catch up on news since leaving RGS.
For the first time, thanks to a comprehensive digitisation and cataloguing of school records by the ORA, old boys and girls were able to access the library's IT network to search the archive for items of general or personal interest. Everybody marvelled at the quality of school photographs from decades ago and many requested digital copies of certain pictures – from school plays, team line-ups and form photographs.
The success of this annual event rests very much with the people who visit and thanks must go to all those who joined us in helping to make it such an enjoyable and memorable day. We look forward to welcoming you all again in December 2015!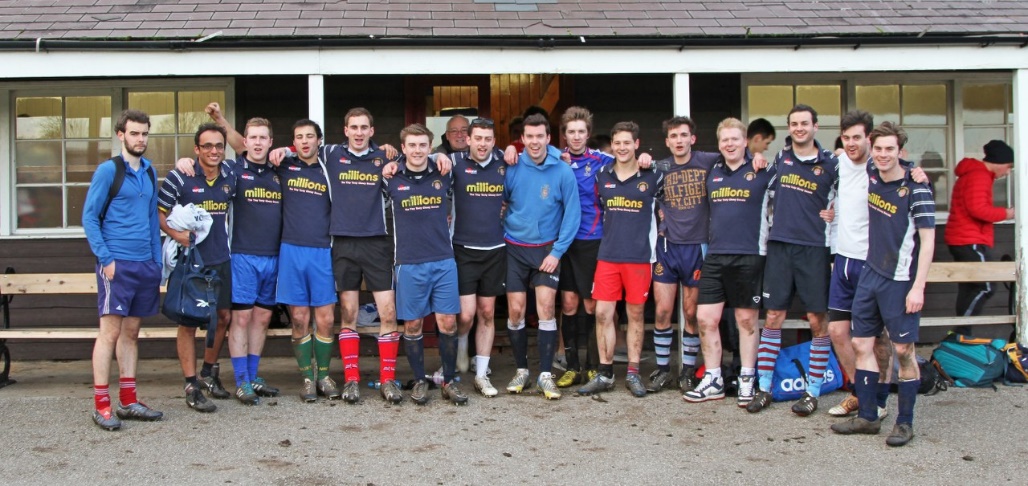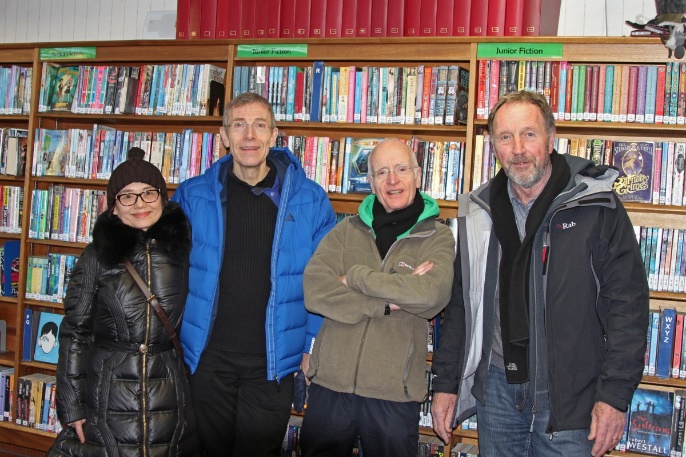 2014 September Reunion
We commemorated the Old Boys & Masters who gave their lives during World War 1. A new plaque was unveiled on the original Memorial Stone with current and former students present. An exhibition providing information about the Forty Nine Fallen was held in the school library.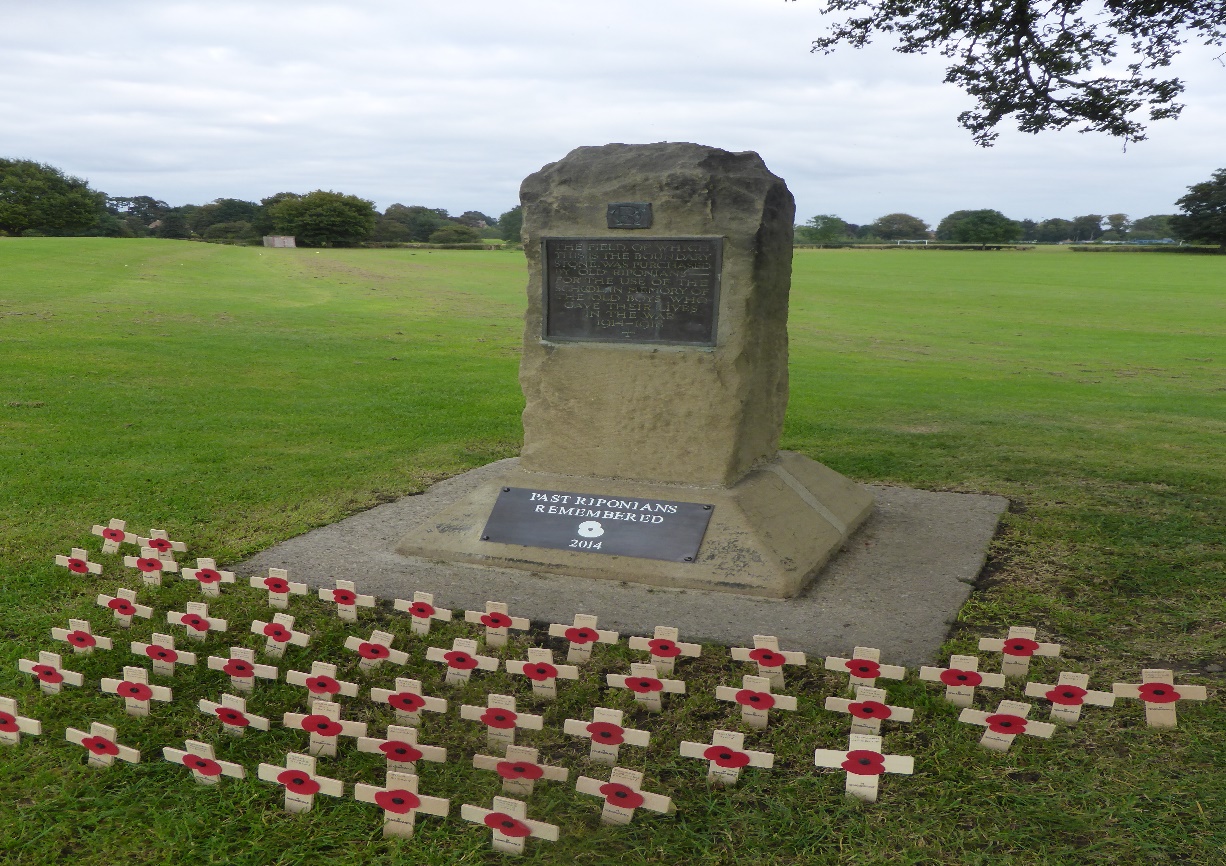 During the 1914–1918 conflict, 287 old boys and masters saw active service and sadly 49 Old Riponians gave their lives. Within Ripon Grammar School, those who served are commemorated and remembered on the War Memorial Plaque and Scroll in the School Library, which was unveiled in December 1921. The Old Riponians' Association also raised funds in 1922 to purchase 'The Memorial Sports Field' - today's 1st XV rugby pitch - as a lasting memorial to all those who died in the conflict.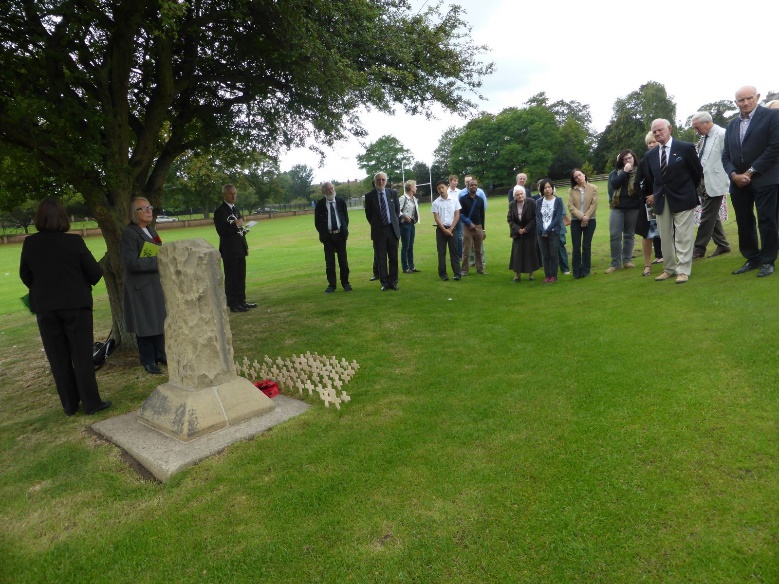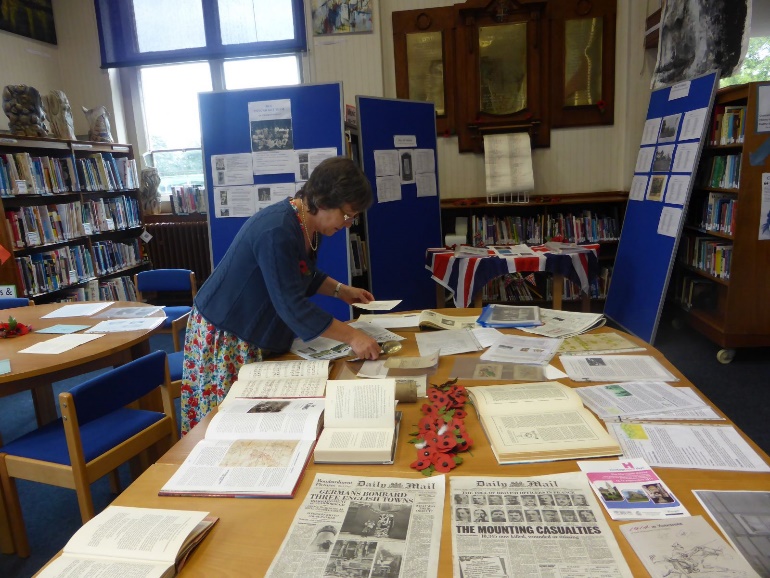 OLD RIPS Sponsor the Rugby Kit for the Yorkshire Cup Final
Congratulations to the school's 1st XV rugby team in qualifying for the final of this year's Yorkshire Cup. The match, against Ermysteds Grammar School, was held at QEGS Wakefield on Saturday 22nd March.
Unfortunately, a last-minute laundry disaster meant that the boys didn't have a strip to play in for the final, as Mr Garvey, Head of Boys' PE explained, "We had no way of knowing that our seemingly decent old kit would disintegrate in the wash!"
A sponsor was urgently needed, the Old Rips were happy to step in and fund the cost of new shirts for the match.Sadly our boys weren't victorious in the final but they fought a good, hard game and represented the school with distinction. A letter from the team's captain to the Old Riponians' Association expressed how grateful the team was and thanked the Old Rips for their generous support.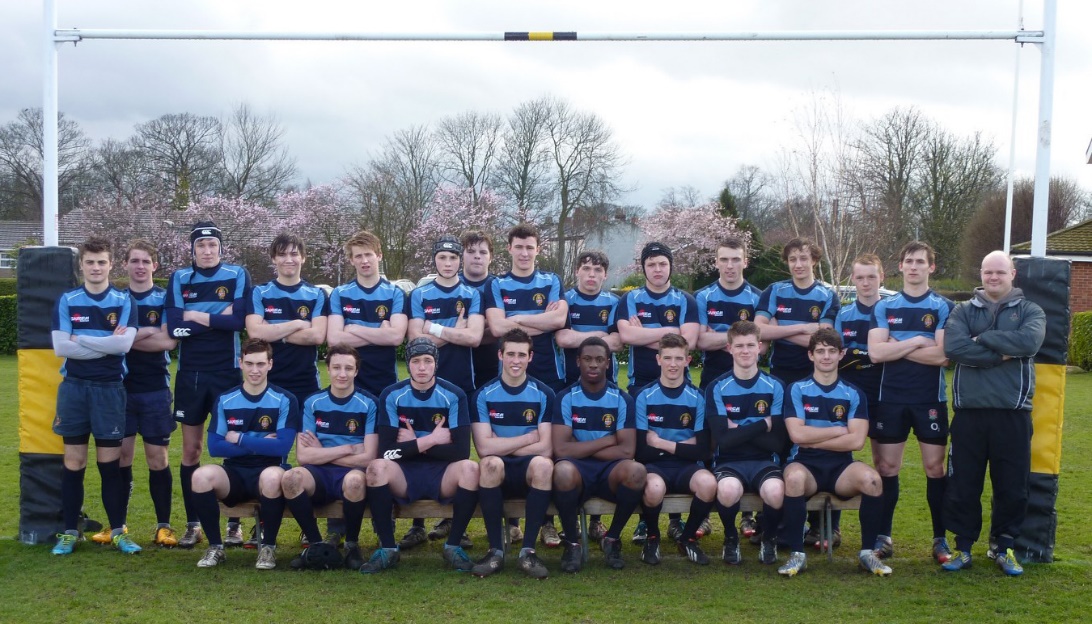 To view more match photos click here.
2013 Winter Reunion
Our Winter Reunion was held on 21st December. The weather was again kind to us allowing the "young & not so young" members to have some enjoyable games and then reminisce over tea & cakes.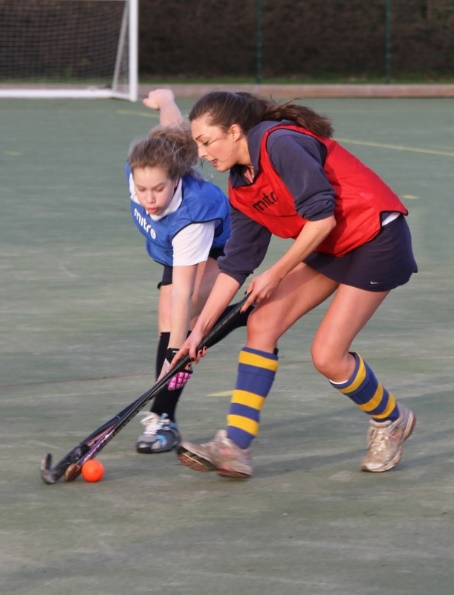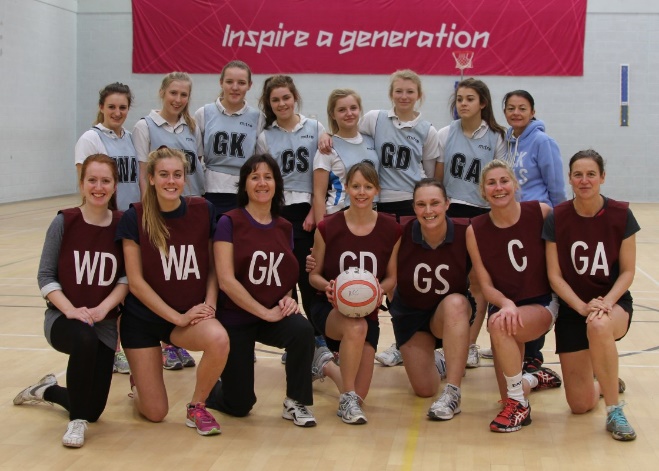 To read the match reports please click here
2013 Summer Reunion
Our Summer Reunion was held on 13th July and a great day was had by all who attended. Here are some photographs of the day's events.