Friends of Ripon Grammar School events
Friends of Ripon Grammar School events and updates
FRGS Events updates
Dear All I would like to thank everybody that supported our events in the first half of the term, congratulations to the Chicken Nuggets, the winners of the 1st Year Quiz.
Friends of Ripon Grammar School June update
The Grand Summer Prize Draw
With only a couple of days left before the deadline to return your ticket stubs and money for the Grand Summer Prize Draw we have now packed all the hampers, with prizes in excess of £1,000, our main prize the Yorkshire Hamper is worth over £250.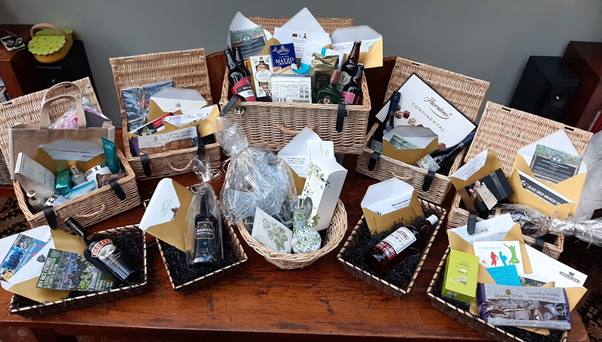 The raffle is always one of our most successful fundraisers and this year we are using it to kick start our fundraising for the classroom refurbishment project, for further details please follow the link http://www.ripongrammar.co.uk/news/friends-launch-15000-fundraising-campaign-383/.
We would like to thank the following businesses for their kind generosity:
Crab Manor – https://crabandlobster.co.uk/hotel/
Bolton Castle - https://www.boltoncastle.co.uk/
Ripon Racecourse - https://ripon-races.co.uk/
Fountains Abbey - https://www.nationaltrust.org.uk/fountains-abbey-and-studley-royal-water-garden
Thirsk Racecourse - https://www.thirskracecourse.net/
Catterick Racecourse - https://www.catterickbridge.co.uk/
How Stean Gorge - https://www.howstean.co.uk/
Wensleydale Creamery - https://www.wensleydale.co.uk
Beningbrough Hall - https://www.nationaltrust.org.uk/beningbrough-hall-gallery-and-gardens
Absolute Bliss - http://www.absoluteblissuk.co.uk/
Sunderland Greyhound stadium - https://www.sunderland-greyhounds.co.uk/
Jorvik Centre - https://www.jorvikvikingcentre.co.uk/
Black Sheep Brewery - https://www.blacksheepbrewery.com/
Bettys - https://www.bettys.co.uk
Himalayan Garden - https://www.himalayangarden.com/
Beamish Museum - http://www.beamish.org.uk/
Stockeld Park - https://stockeldpark.co.uk/
Goldsborough Hall - https://www.goldsboroughhall.com
Urban Hair - https://www.loveurbanhair.co.uk/
Slingsbys - https://www.spiritofharrogate.co.uk/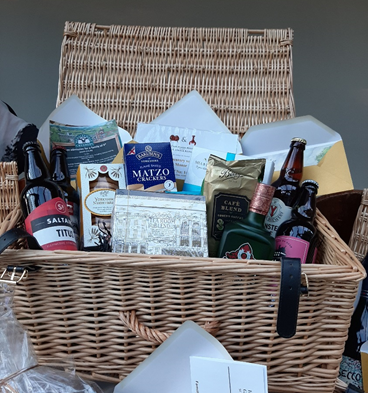 The Yorkshire Hamper.
These other hampers shown in the top photograph.
Family Hampers 1 and 2
Garden and Home Hamper
Food Lovers Hamper
Pamper Hamper
Race Goers Hampers 1, 2, 3 and 4
For more information and photographs please see our facebook page. https://en-gb.facebook.com/pages/category/Education/Friends-of-Ripon-Grammar-School-861593040572041/
Good Luck!
We would like to thank you for your continued support and look forward to seeing you at our events - after all, it's your support that allows us to provide additional funding to school for the benefit of all our children. Kind regards Tracy Butterfield Chair
Would you like to get involved with our committee and fundraising?
We welcome new faces at our committee meetings or drop us an email on friends@ripongrammar.com and we will get in touch.
In addition we are still fundraising via Easy Fundraising and Cash For Coins, you can now use Easy Search as well as your regular search engine and generate a few pennies each time towards our funds. Funds will go towards the running costs of the school minibus, in addition to planters around school and individual bids from staff and pupils.
Please support us, come to our events and make friends, or volunteer and join a dedicated and hardworking group of parents committed to supporting the school.