Friends of Ripon Grammar School events
Friends of Ripon Grammar School events and updates
FRGS Events updates
PLEASE NOTE: FRGS have extended the closing date of our Dress Design competition by one week until Monday, February 10 to give everyone who missed the deadline the opportunity to win a fantastic professionally made prom dress:
Spring Term Events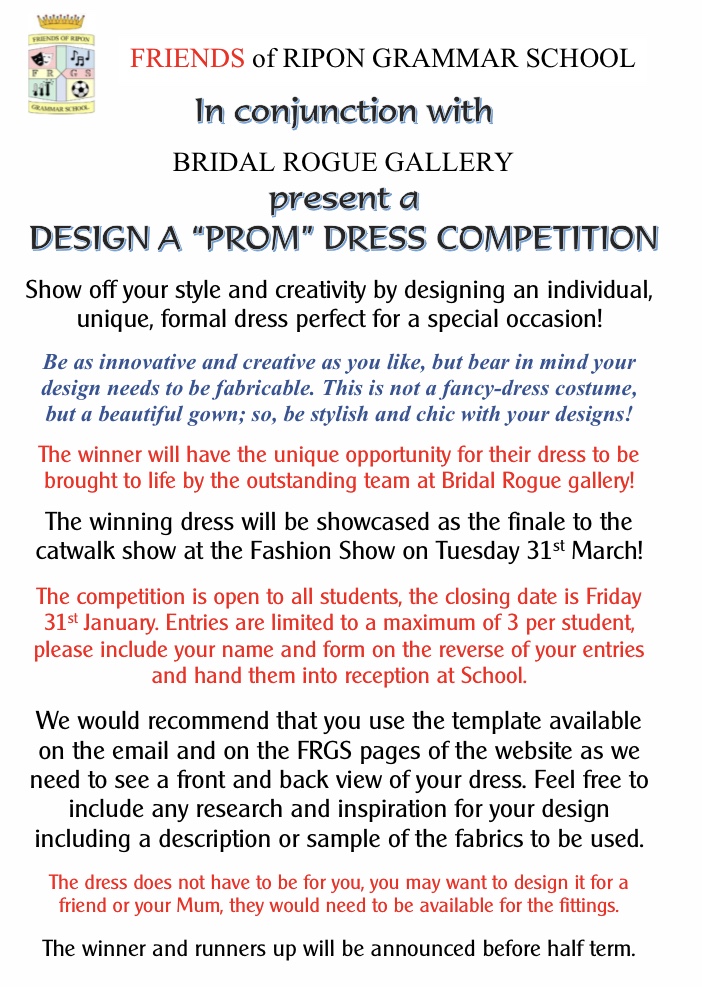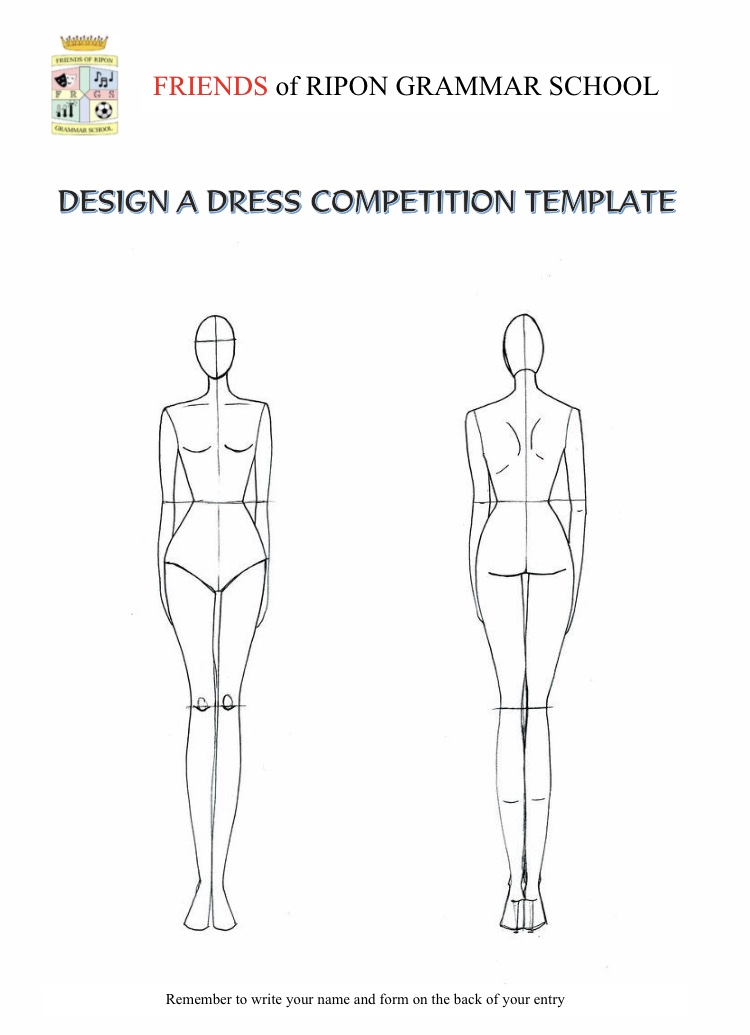 Dress Design Competition – calling all actual and wannabe fashionistas - do not miss this amazing opportunity! Despite the amazing run(a)way success of this event last year, so far we have had very few entries for this year's competition. As the lucky winner will have their unique evening / prom dress design professionally made up by Bridal Rogue Gallery. It is an opportunity not to be missed and ideally we would like a good selection of entries. The closing date has therefore been extended by one week and one week only until Monday 10 February. All the details are shown on the attached poster, along with a template to use to showcase your design. So now mocks are over, don't delay - get those pencils out and inspire us with your creativity!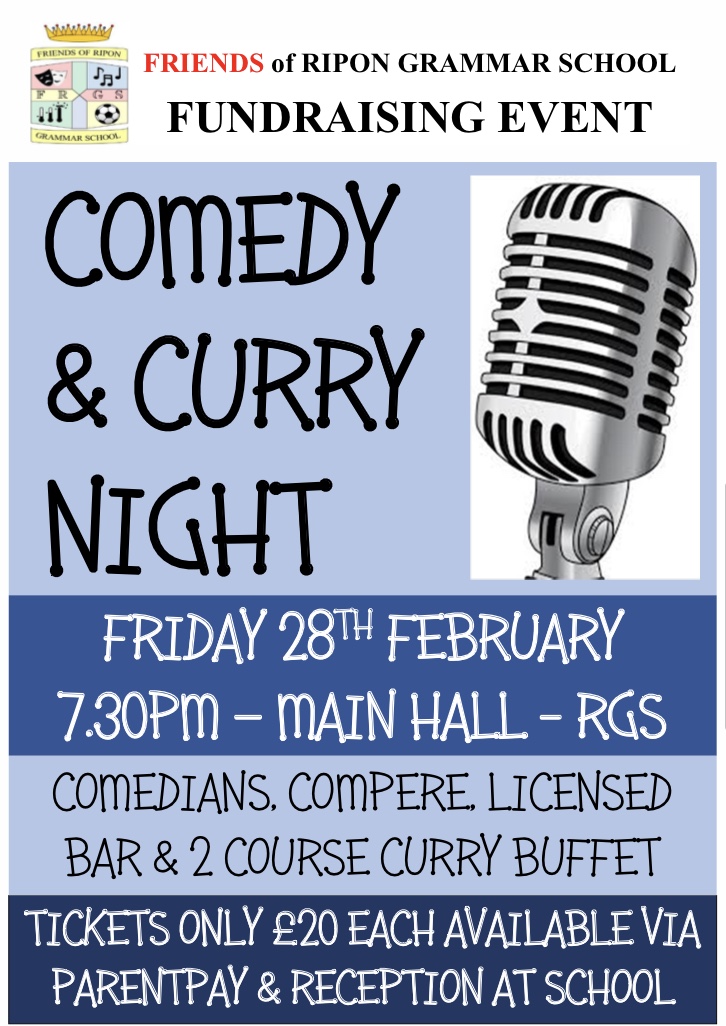 Comedy and Curry Night - need a little something to get you through the dark and gloomy February evenings? Then look no further! Join us for an uproarious evening of entertainment on the February 28. Our Comedy and Curry Night promises to be fun from start to finish: a compered night of comedy, two-course buffet style curry dinner and licensed bar. Tickets, only £20 each, are available via Parentpay or through reception at school
Would you like to get involved with our committee and fundraising?
We welcome all new faces at our committee meetings or drop us an email on friends@ripongrammar.com and we will get in touch.
In addition to our events, we are still fundraising via Easy Fundraising and Cash For Coins, or you can now use Easy Search as well as your regular search engine and generate a few pennies each time towards our funds. Further details of all these initiatives can be found on the separate page in the Friends of RGS section of the website
Please do support us, come to our events and make friends, or volunteer and join a dedicated and hardworking group of parents committed to supporting your children and our school.