Old Riponians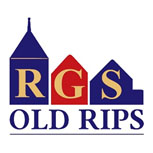 WHO ARE WE?
The 'Old Rips' is a large group of past students and former staff of Ripon Grammar School and Ripon Girls' High School.
Led by a committee elected annually, our aim is to raise funds for school and to promote social contact between our members and their families, usually through organised events. Membership of the Old Rips ranges from people in their nineties to those fresh out of school!
Our most popular gathering is the annual winter reunion which typically takes place on the last Saturday before Christmas. This year's reunion was particularly successful with visitors coming from all corners of the globe.
Please see our 'News and Events' section for write-ups and photographs from recent events.