RGS alumni magazine
Click on the image below to read our latest annual alumni magazine, The Riponian(2023/24)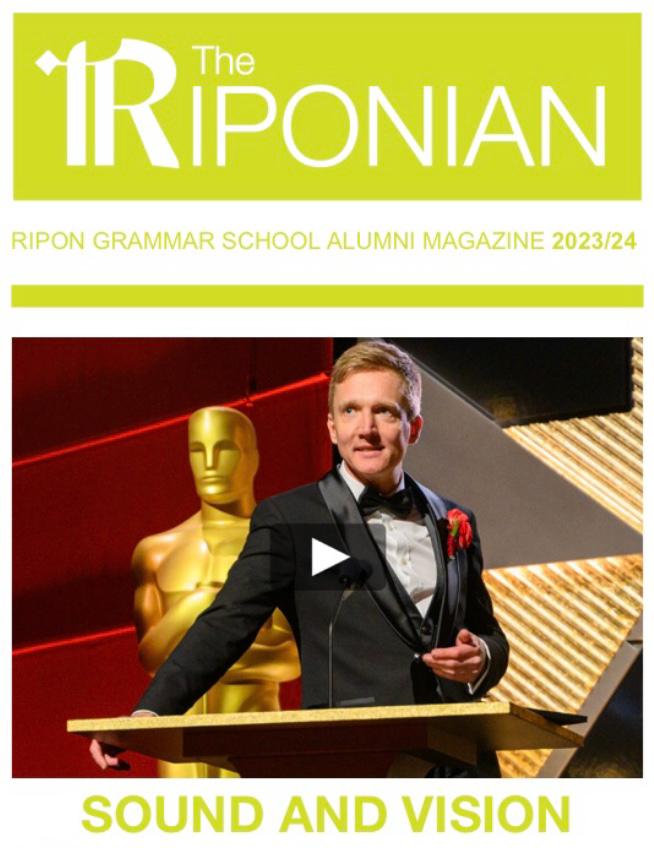 Click on the image below to read our latest annual alumni magazine, The Riponian (2022/23)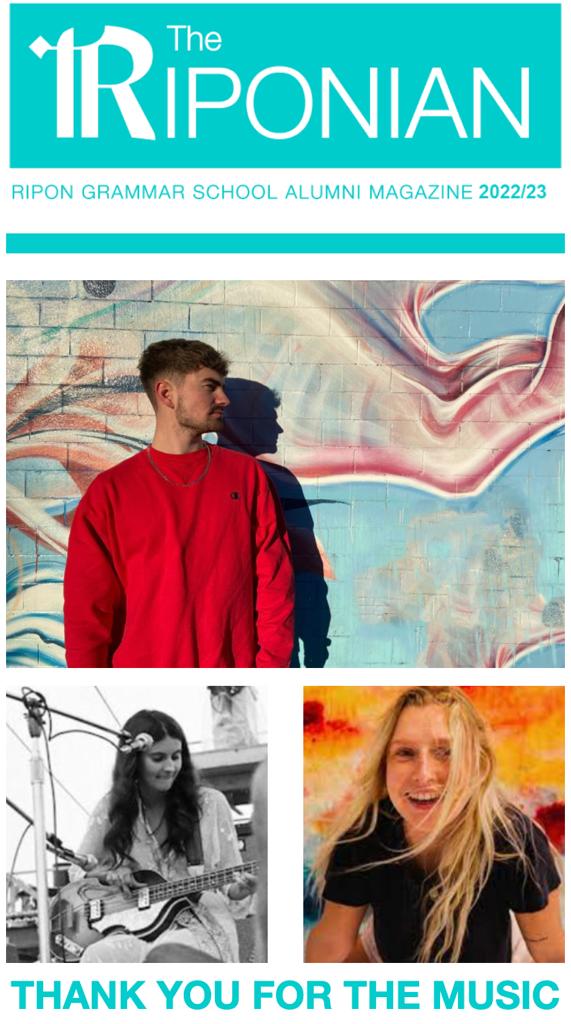 This is our new digital alumni magazine, The Riponian, launched in July 2021 - click on the images below to read more.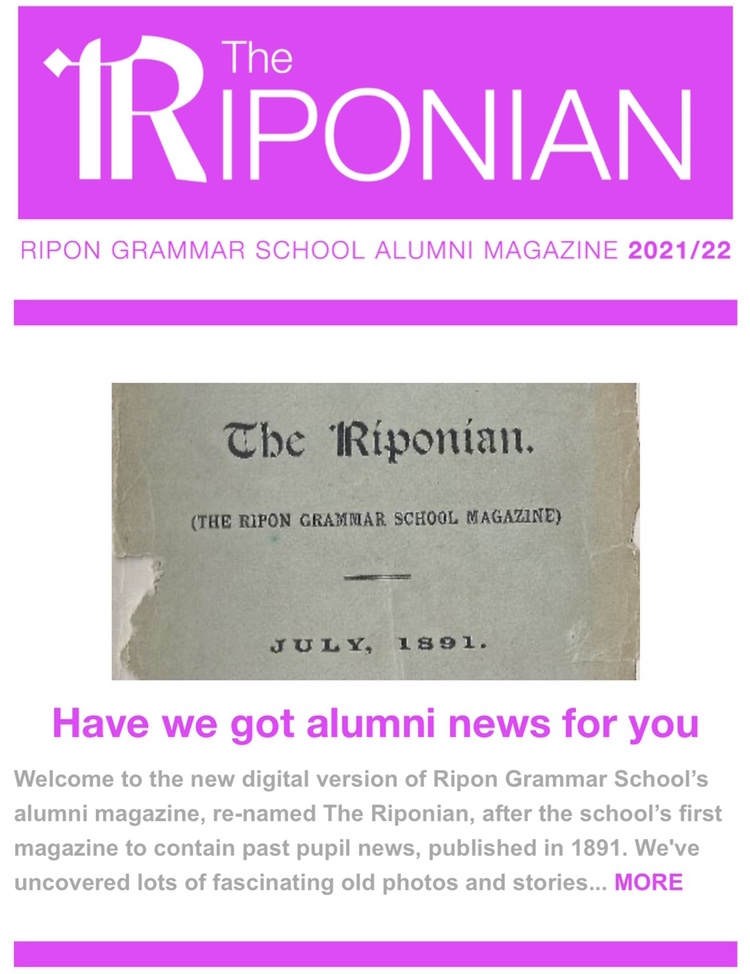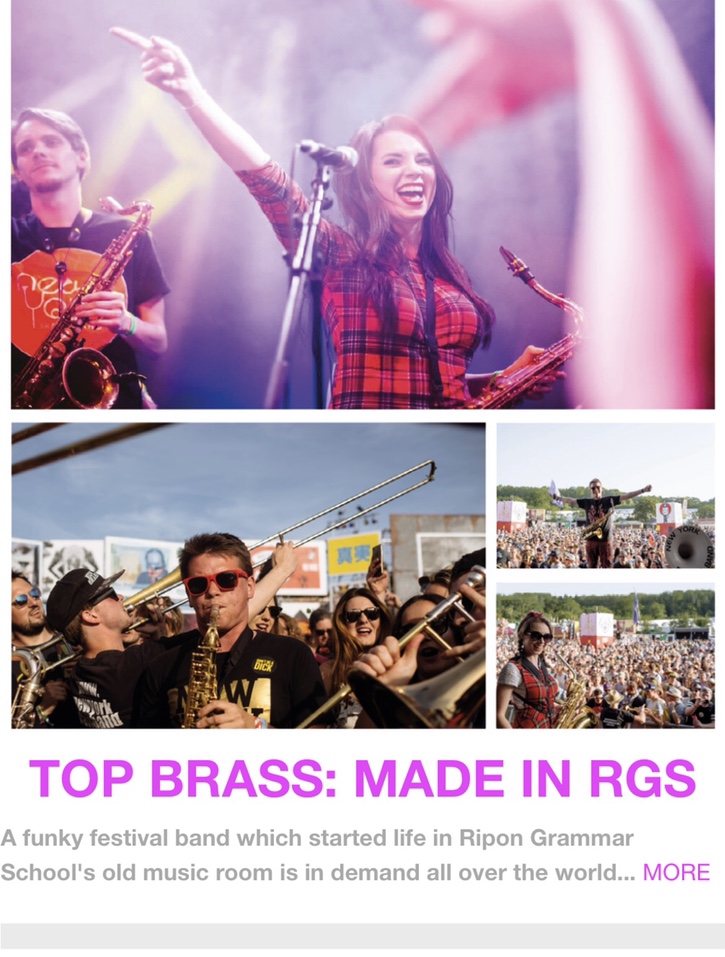 The Clocktower Magazine, packed full of interesting articles and features on former RGS students, was the school's alumni magazine from 2011 to 2019.
To download past issues, please click on the front cover icons below - they make a fascinating read.
Contact The Riponian editor Ruth Savage at SavageR@ripongrammar.com if you would like to contribute to future editions of The Riponian alumni magazine.
| | | | | | | | |
| --- | --- | --- | --- | --- | --- | --- | --- |
| Issue 8 | Issue 7 | Issue 6 | Issue 5 | Issue 4 | Issue 3 | Issue 2 | Issue 1 |
| | | | | | | | |
| Summer 2015 | Winter 2014 | Summer 2014 | Spring 2014 | Summer 2013 | Autumn 2012 | Spring 2012 | Summer 2011 |
| | | | | | | | |
| | | | | | | | |
| --- | --- | --- | --- | --- | --- | --- | --- |
| Issue 9 | Issue 10 | Issue 11 | Issue 12 | Issue 13 | Issue 14 | Issue 14 | |
| Winter 2015 | Summer 2016 | Winter 2016 | Summer 2017 | Winter 2017 | Summer 2018 | Summer 2019 | |
| | | | | | | | |