House competitions
House competitions take place throughout the year and all competitions give the students the opportunity to win house points. Houses are led by Sixth Form House Captains, who work closely with the headteacher and staff members. House points are added together and the house with the most points at the end of the year wins the overall house competition. Students quickly form an allegiance to their house and a sense of fun and friendly competition pervades all the house events. Houses meet each half term in an assembly, led by the student House Captains, where students play games for points, focus on characteristics like leadership or sportsmanship and sign up for forthcoming events. The following house competitions are among those held each year: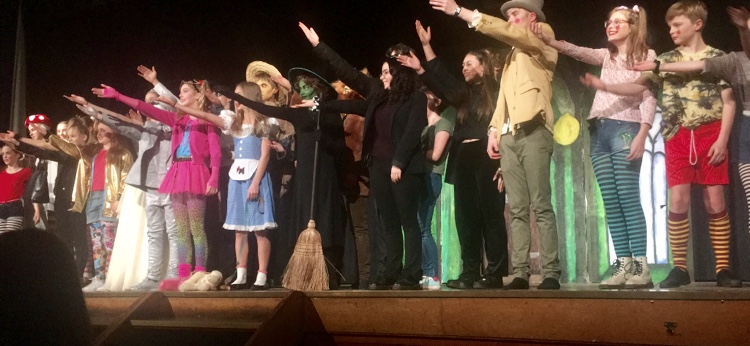 Drama
House drama is the most prestigious event of the year with all year groups through the school working together to create a performance that will out-do opposing houses. Sixth Form students write and direct their own 40-minute plays, leading students of all year groups. Recent plays have included 'Fantastic Mr Fox', 'Famous Five' and 'Murder on the Orient Express'. The plays are performed over two evenings in November, judged by a panel of Old Riponian dramatists.
House Music
Each house prepares one whole-house song and one smaller group that can have instrumental accompaniment. The houses meet in the Easter term and each sing, with judging by a professional musician.
Master Chef and Bake Off
Master Chef is split into ages in school. There is a team for each house in sixth form, Upper School and Lower School. Each team has 4 cooks who must create 2 dishes in 1 hour. Themed Bake Offs tie into European Languages week, and is a fun and relaxed way to bring in and exhibit cakes made at home. Bakes are then sold for charity at break and lunchtime.
Sports
Cross country, hockey, netball, football and rugby are run as House events in games lessons during the first term. All students participate to earn their house points. There is also a House swimming gala, which takes place during an afternoon, led by PE staff and run separately for girls and boys.
Other events
A quiz competition, debating and art competitions take place through the year, providing opportunities for students to experience new activities and practice their skills. The school library also runs book-themed events and reading challenges through the year, for which house points can be awarded.
Sports Day
Sports day is the grand finale of house competitions. It is the last event of the year, taking place in early July. The whole school spends an afternoon to come together and celebrate the sporting success of each house. It is a wonderful occasion, regularly attended by the Mayor of Ripon along with many governors and proud parents. Both track and field events are contested with participants from First to Fifth year taking part. Sports day is a fantastic way to round off the year of house events and to enjoy an afternoon of sport in the summer sun.
Each track event has 2 competitors from each house (except the hurdles) and each field event has 1 competitor from each house. Each competitor may take part in 1 track and 1 field event and in 1 relay. Students all compete in the correct age group and any students not competing spectate and support their house. Everyone wears their house colours and sits in their houses on the field.
House points available for this activity are: 1st place = 500 points; 2nd place = 400 points; 3rd place = 300 points; 4th place = 200 points. Each full team is awarded 10 house points.