Welcome to Ripon Grammar School, one of the UK's leading grammar schools and the 'Top state school in the North' (The Sunday Times). Unusually for a state school, we offer boarding for boys and girls aged 11-18 years, alongside an exceptional free education. As a result, our boarding costs only around a third of private school fees.
As a co-educational state boarding and day school, Ripon Grammar School is one of a small, select group of schools. As a place of learning and as a community of individuals, it is unique. Read our Headmaster's welcome here
Our 2023 Year 7 entry applications are now open. We look forward to welcoming parents and prospective pupils on June 23 - come along and meet our wonderful students and staff and enjoy presentations and tours.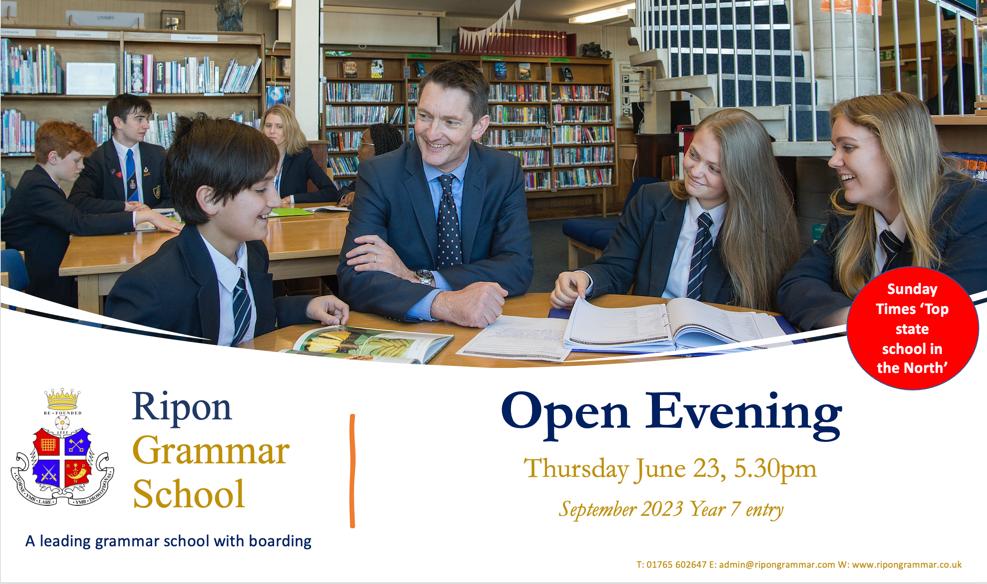 Visit our Online Open Day, where you can hear what students and staff have to say and enjoy tours of the school here or by clicking on the image below.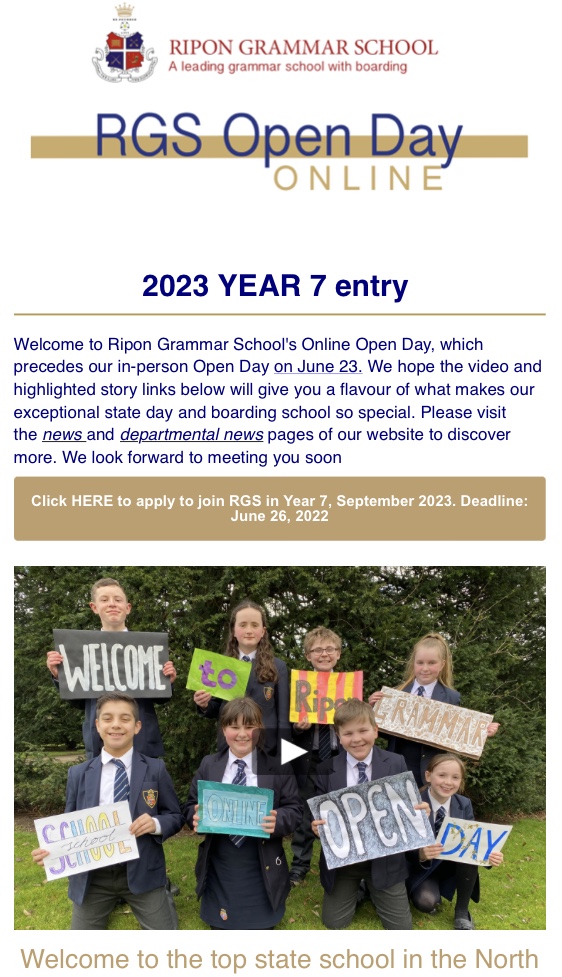 You can visit our Sixth Form Online Open Day here or click on the image below: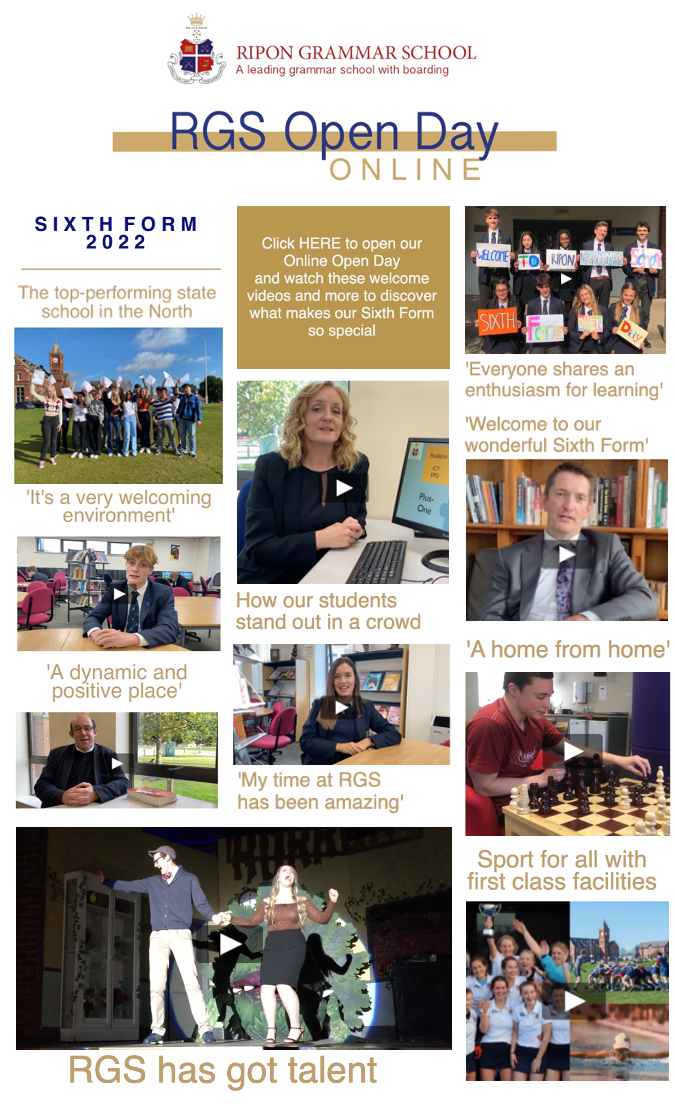 Covid risk assessments are available here -