Welcome to Ripon Grammar School, one of the UK's leading grammar schools and the 'Top state school in the North' (The Sunday Times). Unusually for a state school, we offer boarding for boys and girls aged 11-18 years, alongside an exceptional free education. As a result, our boarding costs only around a third of private school fees.
As a co-educational state boarding and day school, Ripon Grammar School is one of a small, select group of schools. As a place of learning and as a community of individuals, it is unique. Read our Headmaster's welcome here
Our 2022 Sixth Form applications are now open, click here to visit our Online Open Day, or click on the image below: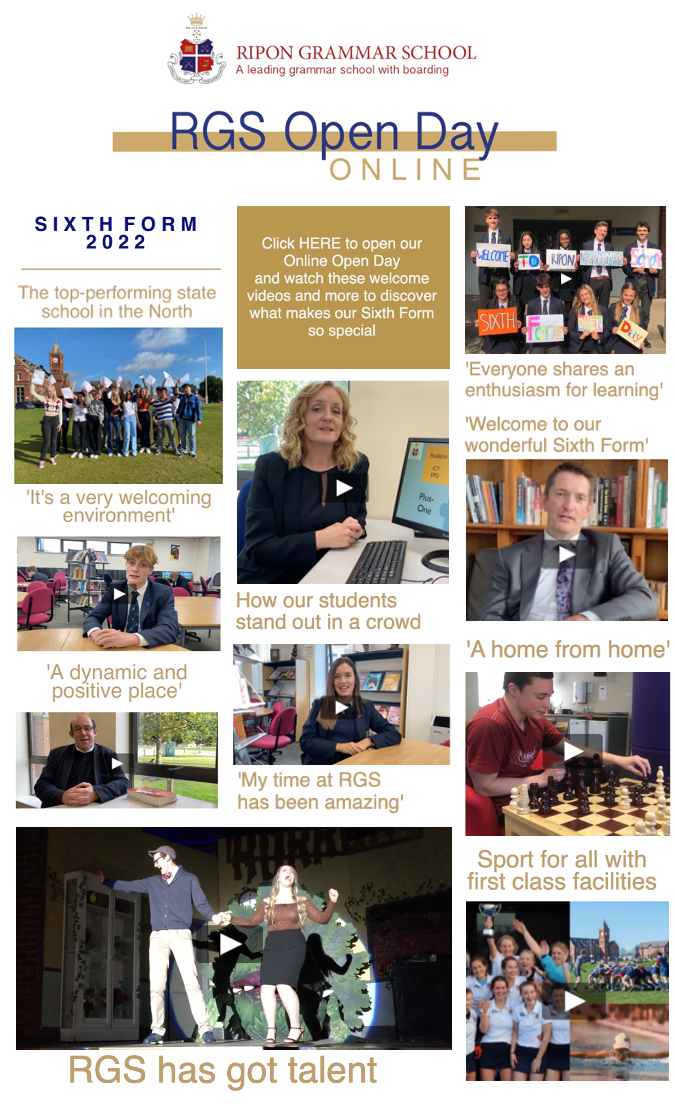 View our latest Year 7 online open day - where you can listen to students and staff and enjoy tours of the school - by clicking here.