Careers
At Ripon Grammar School we aim not only to provide an outstanding teaching and learning environment, but also to guide students as they plan for the next stage in their lives. Careers education is embedded throughout the curriculum, encouraging students to begin thinking of post-school choices and opportunities early in their RGS career.
Our well-resourced careers library is situated directly above the main school library and is open daily from 8.30am-4.30pm during term time.
Sixth form students are welcome to use the resources and arrange individual guidance appointments during free periods. Students from all year groups are encouraged to visit the careers library during break, lunchtime or after school when careers staff are usually available to answer questions and help students find the information they require.
Our aims are to:
Equip students with the knowledge, skills and attributes they need to make informed decisions about their learning through a relevant programme of careers education
Support students with personalised information, advice and guidance to help them build up the confidence to take charge of their career development and manage their own progression through learning and work
Inspire students to consider a broad and ambitious range of options and to move on to achieve their full potential.
Students have the opportunity to gain work experience in both the fourth form and the sixth form and enterprise activities are run across all year groups.
Click here to view the Careers Education, Information, Advice and Guidance Policy document.
Click here to see the annual Careers Programme offered to all year groups.
Click here to see the Careers Education Provider access policy.
Staff team
Mr B Walker, Work Experience and Enterprise Co-ordinator, leads a very diverse range of activities across these areas.
We greatly value our links with parents and we attend a number of parents' evenings throughout the year. Parents can also contact us during the school day to discuss courses or careers that are of interest to their son or daughter.
In-house careers advice is combined with face-to-face support from a range of external sources including independent and impartial careers advisers, enterprise advisers, employers and representatives from other educational establishments. Up-to-date labour market information is available from a range of sources to give students a realistic view of careers in different employment sectors both now and in the future. Students aiming to go straight into employment after leaving school are given additional support to identify and apply for aspirational school leaver training schemes and are informed of appropriate vacancies and opportunities as notified to careers staff through their links with employers and recruitment agencies.
Over the years our careers programme has been considerably enriched through the contributions made by a range of organisations, parents and former students. We are very grateful to those who already offer an input to the programme and we are always delighted to hear from others who would like to be involved.
Evaluation
The Quality in Careers Standard, the national award for recognition of high quality careers guidance, was awarded to the school in October 2016 following participation in the North Yorkshire project, Progression for Success. Careers services are monitored and evaluated on an ongoing basis against the eight Gatsby Benchmarks, which provide the recognised standard for good careers and enterprise provision in schools and colleges. Evaluations of careers activities are carried out throughout the year and feedback from students, parents, teaching staff and other stakeholders is taken into account in order to measure and assess the impact of the careers programme on all students, and to enable modification and development of guidance, education and enterprise activities.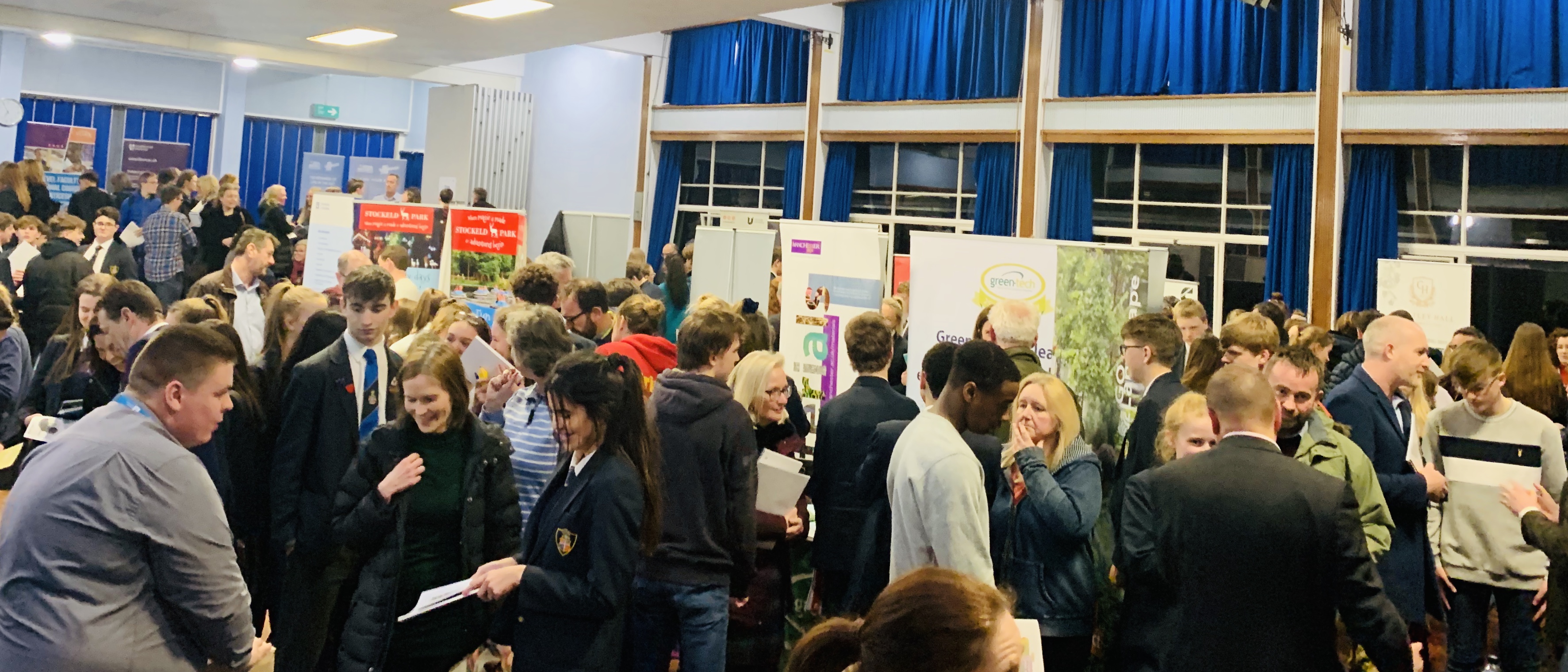 Careers events
The school arranges a variety of events and activities where students can meet representatives from businesses, education, voluntary organisations and former students for inspiration and guidance in a wide range of career areas. Regular events involving external participants include the monthly careers club, employer talks and university visits as well as practice interviews for every sixth form student and medical mini interviews for those students pursuing careers in health related professions.
Our well established annual Careers and Higher Education Evening attracts exhibitors from major national, regional and local companies together with universities and other organisations. The purpose of these events is to raise awareness of a wide variety of opportunities and to motivate our students to consider a broad and ambitious range of pathways and to work hard to achieve their full potential. We aim to provide something for everyone!
Contacts
We can be contacted either by telephone on 01765 602647 ext 229 or by emailing Mr Bob Walker at walkerb@ripongrammar.com