Dining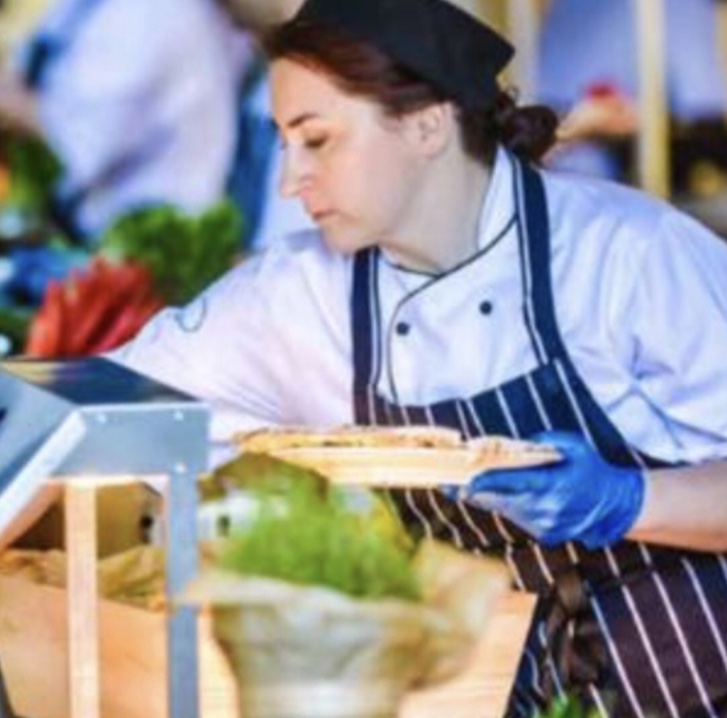 Ripon Grammar School operates a cashless catering system. All students have a finger scan when they join the school which allows them to pay for food purchases at break and lunch without the need to carry cash - they just present their finger to pay using a scanner. Each student's food account is topped up using the ParentPay website by debit or credit card or, cash can be paid by students at school directly into a cash machine - all methods add instant credit to the account.
Catering is sub contracted to an external company, CH&Co, who provide a variety of wholesome snack and lunch options at good value.
Morning break is at 11.10 am for 20 minutes and morning snacks and drinks are available to purchase from the school canteen.
Lunch starts at 12.50 pm with afternoon registration at 1:45 pm
There is a rota system for each year group with special lunch pass arrangements made for those needing to eat quickly to attend school clubs.Seating for dining is mainly in the school hall with additional seating in an adjacent outside eating area for warmer weather.
Prefects help the teaching staff to supervise arrangements at lunch time and break.
Sixth Formers are able to leave the school premises at lunch time.
Plans are underway to build a new replacement dining facility to create larger and more efficient dining arrangements.
Prices at July 2022: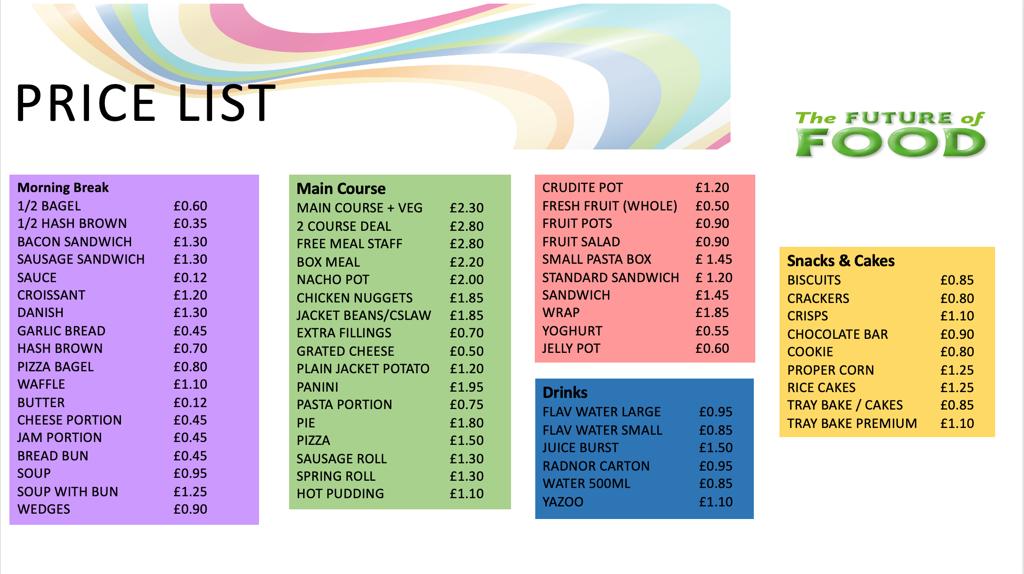 Sample menus from March 2022: