School trips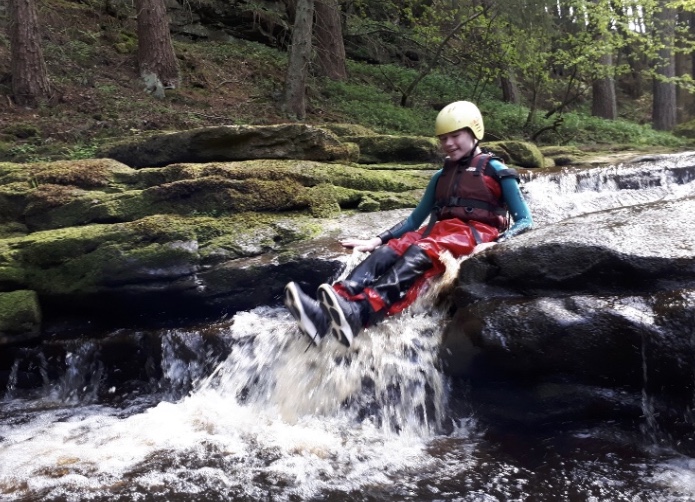 Ripon Grammar School runs an ambitious programme of residential trips to enhance students' learning and to provide intensive study of a particular area of the curriculum. These trips also have wider benefits in giving students the chance to be independent, to experience new places and often new cultures, to broaden their horizons and to build confidence.
Our residential trips are separate to the day visits and curriculum visits that take place throughout the school year.
World Challenge
Biennial 'World Challenge' expedition - every other year students have the opportunity to participate in this significant expedition to countries not typically on the tourist trail.
In 2014, over fifty students and staff spent four weeks in Nicaragua and Costa Rica where they took part in jungle treks, climbed volcanoes, visited remote coastal regions and worked with underprivileged children in schools. In summer 2016 a group of students visited Malaysia and Borneo and worked with local villagers on a bridge project. The next trip is a three week trip to Ecuador which will take place in summer 2018.Details of parents' meeting regarding the World Challenge expeditions are posted in the calendar section of the school website. Students who are in the fourth to sixth form may apply for a place on a World Challenge expedition.
RGS School Visits overview 2018-19
| | | | | | | | |
| --- | --- | --- | --- | --- | --- | --- | --- |
| Year group | Department | Venue | Duration | Date | Cost | No. of students | Lead Staff |
| 7 | Geography | Ripon | Half a day | October | N/A | 120 | RAW |
| 7 | Science (Ecosystems and habitats) | The Deep Sub aquarium, Hull | 1 day | 25 June | £13 | 120 | CH |
| 7 | History | Local castles day | 1 day | June | TBC | 120 | DHB |
| 8 | History | Beamish Open Air Museum | 1 day | 10 January | £11 | 120 | JF |
| 8 | French | Normandy | 7 days | 19-25 July | £540 | 105 | ITC |
| 9 | PE | Bewerley Park | 5 days | 13 May | TBD | 120 | AJM/ AH/RPC |
| 10 | Biology | Thackray Medical Museum | 1 day (each group) | 5 and 6 November | | | JRL |
| 10 | Geography | River Eea | 1 day | 26/28 March | £15.00 | | RAW |
| 10 | Geography | Sorrento | 5 days | 3- 7 May | £880 | 40 | RAW |
| 10 | Physics | Leicester Space Centre | 1 day | 5 June | | | |
| 10-U6 | Classics | Italy | 6 days | 10 April | £660 | 40 | MW |
| 10/11 | Biology, chemistry and physics | GCSE Science Live Conference (Leeds) | 1 day | 13 February | | | |
| 10/11 | Food and Nutrition | London Borough Market | 1 day | 12 July | | | LS |
| 10-U6 | Spanish | Granada | 8 days | 21 Feb – 1 March | £450 | 15 | ITC |
| 11 | Geography | Harrogate | 1 day | 5 October | £10 | 75 | HKE |
| 11 | History | Castles (Wales) | 2 days | 14-15 September | £75 | | DB |
| 11 | Astronomy | Jodrell Bank (Manchester) | 1 day | 17 October | | | MBB |
| 11 | English | An Inspector Calls – theatre trip | 1 day | September | £27 | 104 | EJL |
| 11/L6 | Careers | Apprenticeship Search Fair, Sheffield Hallam | 1 day | 11 October | | | JL |
| 11/L6 | Product Design | London | 1 day | 8 July | | | DMR |
| 12 | Art | Edingburgh | 3 days | 18-21 October | £350 | 36 | FAH |
| 12 | Geography | Leeds and Hornsea | 2 days | 14/15 March | £25.00 | 34 | RAW |
| 12 | Psychology | Psychology Conference (York) TBC | 1 day | 26 June | £20-£30 | | MKD |
| 12 | Biology | Malham | 1 day | 26 June | £6 | | JRL |
| 12 | Biology | Edinburgh | 2 days | 20-21 June | £110 | | AH |
| 12 | PE | Teeside University Sports Science lab | 1 day | 10 July | | | AJM |
| 12 | English Lit | Bronte Parsonage | 1 day | 20 Feb | | | EJL |
| 12 | Geography | Liverpool | 2 days | 13-14 June | £65.00 | 34 | RAW |
| 12 | Sixth Form | Oxbridge conference Newcastle | 1 day | March | £10 | 35 | EG |
| 12 | Sixth Form | UCAS conference – Bradford | 1 day | June | | 141 | EG |
| 12 | Sixth Form | Newcastle/Northumbria Open Days | 1 day | June | | 141 | EG |
| 12 | Sixth Form | Oxford Uni open days | 3 days | June | | 20 | EG |
| 12 | Sixth Form | Cambridge Uni open days | 3 days | June/July | | 20 | EG |
| 12 | Sixth Form | Leeds Beckett Uni | 1 day | 19 June | | | EG |
| 12 | Enterprise | ASDA Trade Fair | 1 day | December (Sat) TBC | | | BW |
| 12 | Enterprise | National YE Trade Fair Stratford | 1 day | March TBC | | | BW |
| 12+13 | Geography | Iceland | 5 days | 10 April | £1080 | 30 | RAW |
| 12 +13 | History | Beamish | 1 day | 19 December | | | JF |
| 12+13 | Careers | BAR Mock trials | 1 day | Sat 17 November | | | BW |
| 13 | Biology | Centre for Life | 1 day | 7/8 February | £18.50 | 48 | JRL |
| 13 | Biology | Black Sheep Brewery | 1 day | 20 March | | | JRL |
| 13 | Physics | CERN, near Geneva | 3 days | March | £350 | 15-20 | R Griggs |
| 13 | Art | Paris | 4 days | 8- 11 November | £415 | 24 | FAH |
| All | Ski trip | Austria | 7 days | 23 Feb – 2 March | £990 | 74 | |
| All | Music | Choir Tour | 6 days | 12-17 July | | | EOS |
| KS3-L6 | Science | Harlow Carr Research in Schools | 1 day | 11 October | | | CD |