Ripon Grammar School in the community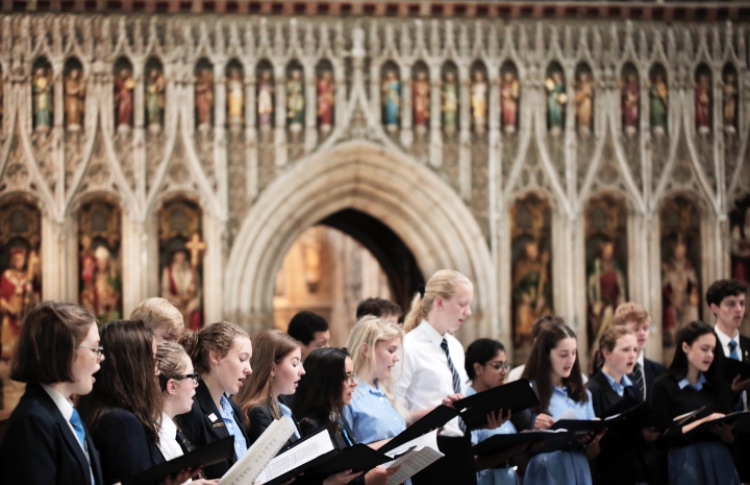 Ripon Grammar School staff, students and their families have enjoyed being part of the local Ripon community for over 450 years, with families attending the school through many generations of 'Old Riponians'.
Staff and students are proud to play their part in local life, in education, where teachers offer support to local primary schools throughout the year, and in the wider community. A number of our governors also give their time to the governing bodies of other local schools.
Education
Design technology and science
Teachers work with thirteen schools in the local area. The science and design technology departments work with a different primary school each half-term, taking weekly science or design technology lessons for a 5-6 week period. They work with younger students at their primary school, or where possible the pupils come into Ripon Grammar School, introducing them to age-appropriate topics, including Astronomy, chemical reactions and gases. The scheme also helps with their transition, as those students who go on to join the Grammar School are already familiar with some of our teachers.
Music
Ripon Grammar School boasts a busy and vibrant music department and it enjoys an active role in the local community. Our choirs and ensembles feature in concerts and competitions throughout the year. Our most recent engagements have taken us to Ripon Cathedral, Ripon Racecourse, Ripon Hospital and several care homes near to the school. Many of our students have busy music schedules outside of school. Amongst them are Cathedral Choristers, members of the Tewit and Ripon Brass Band, County Youth Orchestras and Choirs and The National Youth Choir of Great Britain.
Charity work
The sixth form are actively involved in raising money for worthy causes. Charity week is an annual event where the students in the sixth form choose a charity and raise money to support their chosen organisation. In the autumn of 2015 the students supported the Yorkshire Air Ambulance. The YAA is in operation across the region, acting as a fast, safe way to access the nearest hospital after trauma. They provide an invaluable 24 hour service, 365 days a year to the 4.4 million people living in Yorkshire. Requiring £12,000 a day to keep both of the helicopters running, the students and staff set out to raise as much money as possible for this remarkable service.
The charity chosen in 2016 is 'Brace' a charity supporting Alzheimer's sufferers in the community.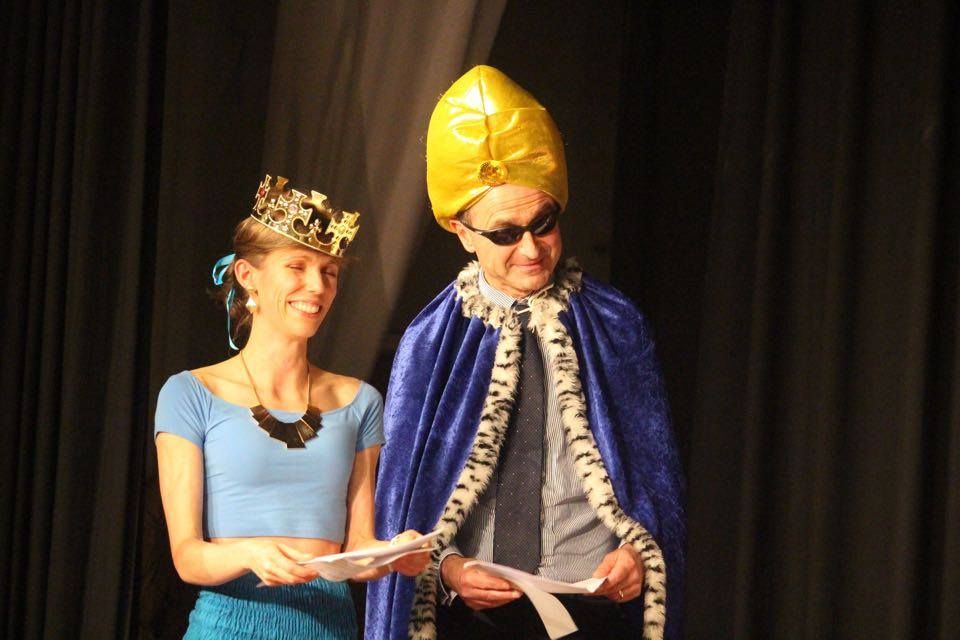 During the week the students in the upper sixth organised a range of fund-raising events ranging from live singing, dancing and musical performances on stage to a giant inflatable obstacle course in the school sports hall. The week came to a close with a charity ball. Overall the upper sixth raised £9,110 for their chosen charity. Other charities have included CRY (Cardiac Risk in the Young), Botonga Foundation, Water Aid, War Child and Great Ormand Street Hospital. The lower school also raise money for charity annually and the charity is chosen by the students.
Jenny Unwin Appeal
In the summer of 2014, Jenny Unwin, an active fifth year student was knocked off her bike in a horrific accident on her way home from work. The accident has left her paralysed from the chest down and means she uses a wheelchair to manoeuvre around. The appeal, set up by her friends, is raising money to enable her to buy equipment so she can have a full and active life again. The appeal has been supported by the school and wider community, through fund-raising events including a non-school uniform day, music days, sports days and sky-dives.
Voluntary work
Every Wednesday afternoon, students have an option to volunteer to participate in supporting our local community. Many students spend time in local primary schools, where they read with younger pupils, in nurseries, residential care homes, helping out at St Michael's Hospice charity shop in Ripon and at Jenny Ruth (a workshop for people with disabilities).
Overseas voluntary project (World Challenge)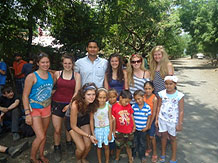 Once every two years a large group of upper school students participate in an extended overseas visit to an exciting destination. The trip involves three stages, a trek and exploring stage, a relaxation stage and a project phase. The project phase involves the group helping set up a new venture, for example in 2014 the group went to Pablo Antonio Cuadra, a school in Granada, Nicaragua. Many of the pupils are from poor backgrounds and the school lacks the necessary funding. The group painted window bars and a newly constructed wall that they had funded. They also repaired the fence around the school, creating a safer environment for the children. The group also did some teaching. The project was extremely rewarding for the whole group and it truly is an experience they will never forget. The next planned trip is due to depart in July 2016 to Borneo and Malaysia and the group are well underway with fund-raising for the expedition.
Duke of Edinburgh Award
There is an active Duke of Edinburgh group at Ripon Grammar school. As part of the award the students have to complete a minimum of 3 months voluntary work. Many of our students help out at guides and scouts, as leaders working with younger children in the local community. Others are involved in helping out at local events for example the Park Run on a Saturday morning at Fountains Abbey. Students are also involved in helping to coach football with local teams and some students work voluntarily in local charity shops. This year students have helped the local Oxfam shop by designing and making window displays.
School Lettings
Ripon Grammar School offers a range of letting opportunities for local clubs and societies, these include, swimming clubs, choral society, a local cooking group, cricket, netball and football.
Summer Residential
During the school summer holidays, Ripon Grammar School's boarding accommodation and sports facilities are let to an organisation called Ventures CPAS. The group use the school for a three week period, making use of the excellent boarding accommodation, the school swimming pool, sports hall and playing fields.
Unclaimed property
Property that has been unclaimed during the school year is given to Scope Charity shop in Ripon to support local people with disabilities.