Fountains Abbey Challenge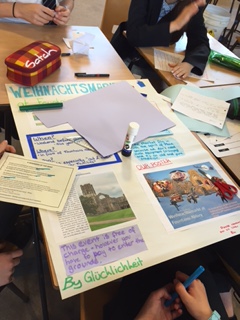 Wednesday morning saw the culmination of this year's Fountains Abbey Challenge for third form students.Having been given a brief by Emma Manners, Education and Access Officer from Fountains Abbey, and having visited the World Heritage site to plan where they might hold an event, students have been working in small groups during PSCHEe and IT lessons to research plan a new visitor activity.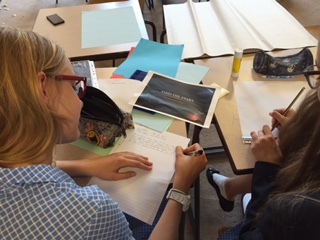 The marketing brief given was to create a visitor event aimed at one of three types of visitor, to work out the budget for your event and decide if the event will be paid for or free and to prepare publicity materials including leaflets, 'What's On' entries and posters.A marketing pitch had also to be prepared so that the shortlisted groups could present their ideas to Emma at the end of the morning.
A vital part of the task was to bear in mind the mission statement of the National Trust charity, which is to "protect and preserve special spaces and places for ever, for everyone" whilst also preserving the 'spirit of place' of Fountains Abbey and Studley Royal - two very different types of beauty that have delighted generations of visitors.Each place is extraordinary but they are very different spaces with their own particular atmospheres: one simple, pure and honest; the other elegant, playful and surprising.This proved to be one of the hardest parts of the brief, with many clever and creative ideas being unsuitable in tone.
Third form students had a morning off timetable to complete their pitches, working in the gym and IT rooms to bring all their planning together.After a tense countdown to the deadline, Emma and Mr Walker judged all the entries posted on the walls.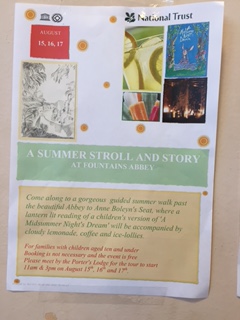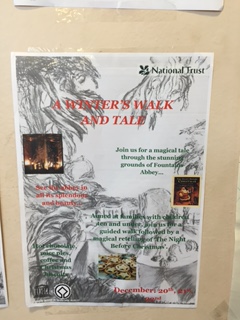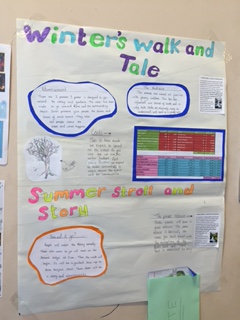 There were some fabulous ideas, from cheese rolling to a re-enactment of the destruction of the abbey, but a shortlist of five groups were chosen to then give a spoken pitch about their activity, explaining what it entailed, why they had chosen it and how the budget was worked out.The presentations were equally as impressive and Emma and Mr Walker found it difficult to decide on the winners.
Finally decisions were made and the winning activity was announced.First place went to the team who planned a story-themed walk around Fountains Abbey, with separate ideas for a summer and a winter version.
The event had been meticulously planned and budgeted for and was a perfect 'fit' for this special venue.Here are some words from Emma:
"The National Trust at Fountains Abbey has been thrilled with the quality of work produced by the Year 9 students at Ripon GS for their Event Planning Project. The students were tasked to plan, advertise and budget for an imagined event to be held on the Fountains Abbey estate. The students came up with a wide range of ideas, including star gazing, open air theatre, medieval markets and Georgian concerts. The best ideas were those which had really thought about the audience here at Fountains Abbey, and about the unique spirit of this special place. The overall winner was a group which came up with a story telling event for families which was a perfect fit with our event programming. The group had planned their event carefully and presented it professionally – they may well see their idea being put into practice in the next year!"
Well done to all the third form students for their hard work and creativity.