Operation Christmas Child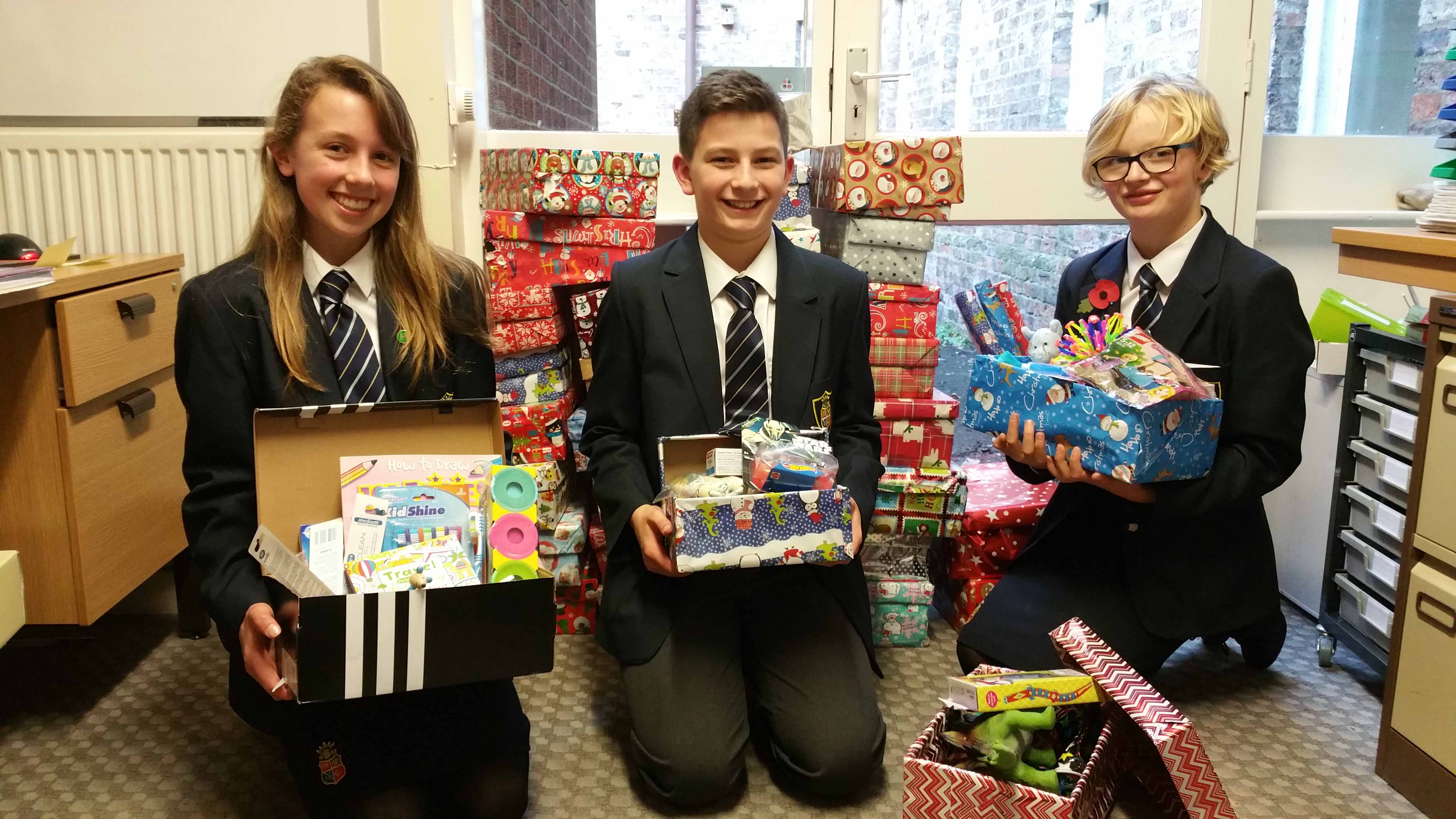 Operation Christmas Child was run this year by the lower school; Shoe boxes full of presents and essentials for children around the world, who are in desperate situations. Ours have gone to Haiti following the hurricane there and the devastation it caused.
Miss Hoskins and I were very touched by the effort the lower school students went too, in addition to many families preparing their own boxes too and sending them in!
Such lovely gestures at this time of year to think of others.
Mr Barker
Head of Lower School
Comments from lower school students
The operation is based on making as many children as possible as happy as possible. Either an individual, a family or a group of people come together to put together a box of essentials and amazing gifts.
The reason people do these boxes is to bring a smile to children's faces and to make a difference to the atmosphere at Christmas in other poorer countries.
The reason me and my family did a box is first of all it's something we're willing to do every year and secondly because I think children in other countries deserve as many presents as I do on Christmas day.
My family and I decided as soon as we got the letter that we should help a child have a fun and happy Christmas. At my primary school I did it too so we wanted to carry on doing it.I loved doing the shoe boxes because it made me feel happy inside and the thought of not having any Christmas presents is unbelievable so it was an enjoyable thing to do.
We started off by buying lots of small presents and then a couple of big ones and after that we got a shoe box (my sister works at the White Company so it was easy to find one).After finding a shoe box we wrapped it in Christmas wrapping paper.Then we placed all the gifts inside.Finally we put the lid on and hoped that whoever got the box has a lovely Christmas!My family and I loved doing the shoe box.
The Christmas boxes were made and donated to people in other countries that don't have as much money as others and people that don't have things we have and some only have a shed for a house.The boxes were donated so a smile could be put on their faces and that might be their only present for all their life.Me and my family did a box as we always used to do one at our old school and we thought it would make them so happy to get one so we tried to fill it up with as many things as possible to make them as happy as possible.