Sixties Reunion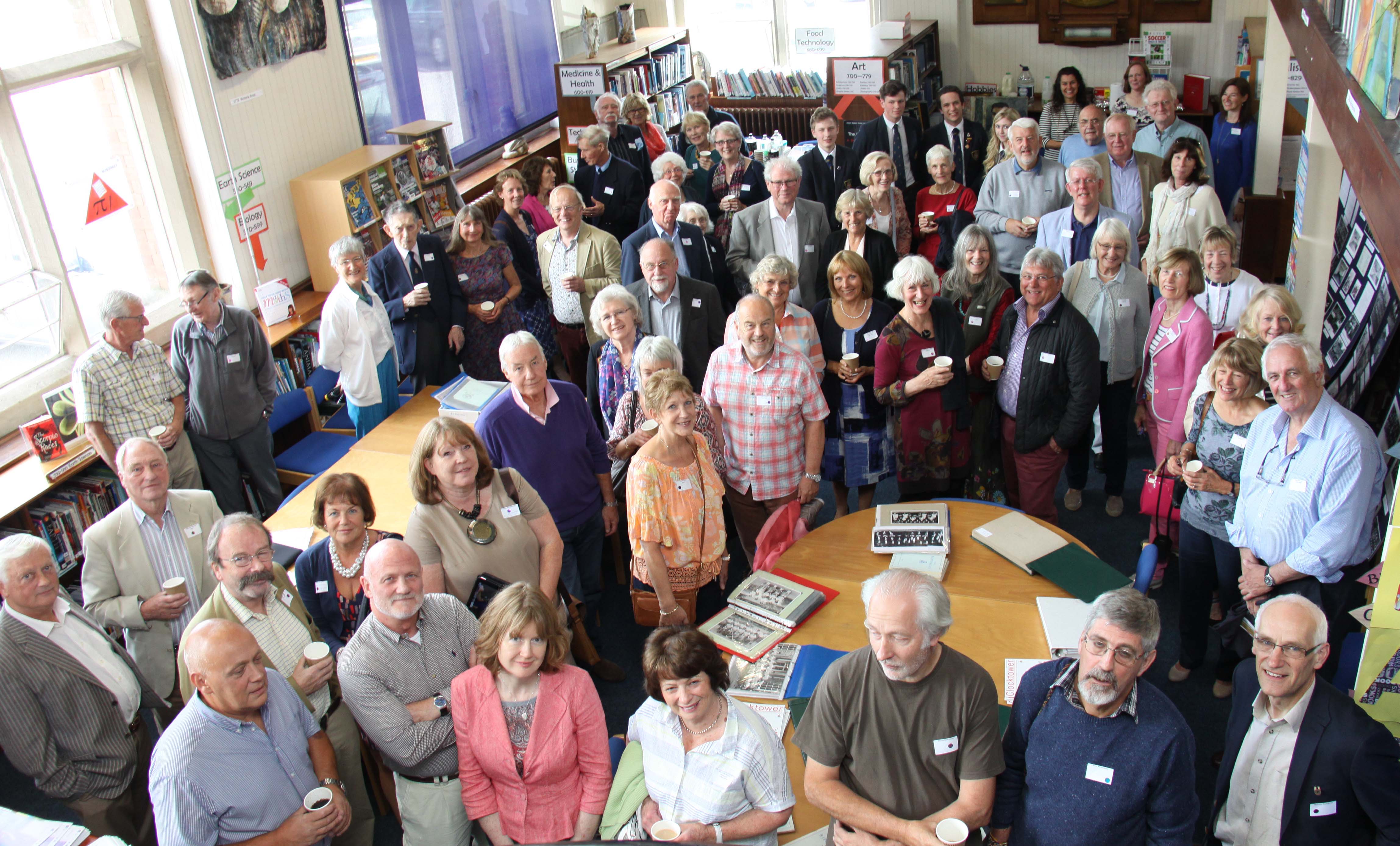 Students of the Sixties took a trip down memory lane when they returned to their old school, five decades after leaving as pupils.
Former pupils of Ripon Grammar School - who are known as Old Riponians - travelled from across the country for the reunion, with two flying in from the United States.
For students who used to board, it was a chance to recall tales of derring-do and attempts to hide their mischievous schoolboy antics from masters.
Jamie Simpson and Paul Morris, who boarded in the late 1960s and early 1970s as sons of forces families, found their old bedrooms during a tour of School House, which remains a boys' boarding house today, Ripon Grammar School being one of only 38 state boarding schools in the country.
Paul, who, with Jamie, was a first XV rugby player, added: "Once, we brought in loads of tadpoles, which of course grew into frogs and escaped. There were dead frogs all over the boarding house. It was horrible.
"We used to get away with murder, or at least we thought we were pulling the wool of the eyes of the masters but, looking back, they probably knew exactly what we were up to."
Many of the school's Sixties alumni have gone on to achieve at a high level including Stephen Swindells, who became a consultant anaesthetist in the liver transplant unit at St James's Hospital in Leeds before using his expertise in Iraq and Afghanistan with the Royal Air Force, and Carolynne O'Donoghue, who worked for the United Nations as a peace development officer in post-conflict Bosnia-Herzegovina.
Professor Alan Plumb, a world renowned expert in meteorology and atmospheric dynamics, based at the Massachusetts Institute of Technology, travelled from the US, as did Ralph Waggitt, who moved to the semiconductor industry in Silicon Valley in 1978.
After studying geology at Oxford University, Gareth Allinson joined the oil industry, spending 11 years as an exploration manager, while John Rawson studied history at Oxford and went on to be Mayor of Cheltenham.
Retired teachers also joined the reunion including Ben Smith, who taught geography for 25 years, Dave Postlethwaite, who taught chemistry and was deputy head for 26 years, and wood and metalwork teacher John Chambers.
Ella Benigno was the boys' boarding house live-in cook for more than 30 years. She was joined by daughter Andreina Benigno-Thomas, who grew up at the school, together with her old French teacher Therese Howston, who was there from 1958-1984.
"Miss Howston inspired me to do A level French and become a teacher, and a lot of my teaching methods echo hers. Of all the teachers here I remember Miss Howston, and I hadn't seen her for 40 years," said Andreina.
The reunion was co-organised by Dave Cotson, a former teacher and head of fundraising for the North West Air Ambulance. He said: "We're delighted that so many people were able to come along."
Current pupils took the Old Rips on tours of the school, including the new sports hall, sixth form centre, humanities block and extension to the girls' boarding house, before many stayed for dinner with last year's leavers.
Headmaster Martin Pearman said: "It was an absolute pleasure to welcome so many Old Rips back to Ripon Grammar School. Much of the school was familiar to them but they also enjoyed seeing how recent investment has extended the school facilities for boarders and day pupils to ensure the best possible education here for years to come."