Sixth form life
Joining the sixth form at Ripon Grammar School gives students the opportunity to develop themselves as successful independent learners within a supportive school environment.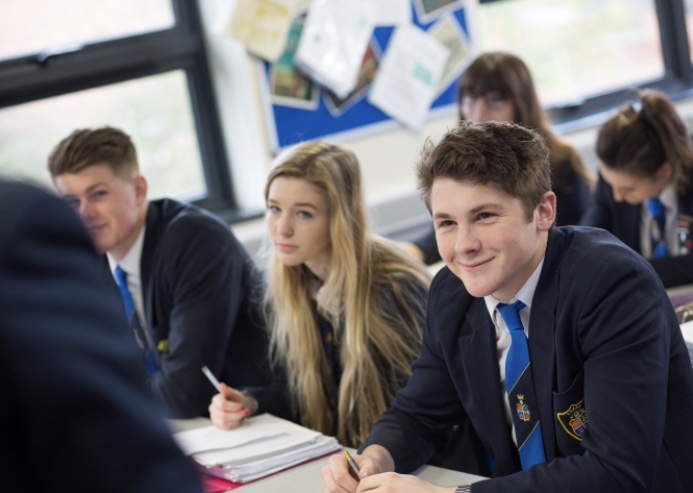 The sixth form office oversees the transition from Key Stage 4 to the sixth form. A comprehensive induction programme is provided for students prior to entering the sixth form.
In the sixth form students are prepared for their next step, whether that is going to university or into the world of work, and taught by dedicated and inspirational teachers who support them to achieve outstanding academic results.
Academic success is the cornerstone of Ripon Grammar's sixth form experience. In an increasingly challenging and competitive world, the­ academic qualifications our sixth form students achieve are both necessary and valuable. However, life in the sixth form offers so much more: an abundance of extra-curricular activities, opportunities and a fun, caring and vibrant community that help form well-rounded students.
All students are offered the opportunity, alongside AS examinations, to participate in an academic enrichment programme, including the option to engage in the independent study of the AQA Extended Project Qualification (EPQ). Students are given advice and guidance about the range of academic enrichment opportunities available. We also encourage sixth form students to participate in the wider life of the school by getting involved in the many extra-curricular activities on offer. All sixth form students are also be asked to take on some leadership responsibility to help with the supervision of younger pupils.
Student support
Central to the support structure for our sixth formers is the role of form tutors. Students are divided into tutor groups and register with their form tutors twice daily. In addition to the important support and guidance provided by these tutors, some students will be offered an additional mentor with whom they will have opportunities to meet to discuss their progress.
Enrichment and community work
One afternoon a week is set aside for extra-curricular enrichment, with sport, art, music or community volunteering schemes on offer. Students can also take part in schemes such as the Duke of Edinburgh Award Scheme, The Prince's Trust and Young Enterprise.
Sixth form students play a vital role in the school, and wider, community.
Students are encouraged to take an active role in the running of the school, and the sixth form organises the annual charity week, which provides a huge range of activities in aid of their chosen charity.
Social time
The Sixth Form Committee organises a range of social events and activities for sixth form students, whilst there is a wide variety of clubs and groups within school to suit all interests.