SPORTS DAY 2023: Photo gallery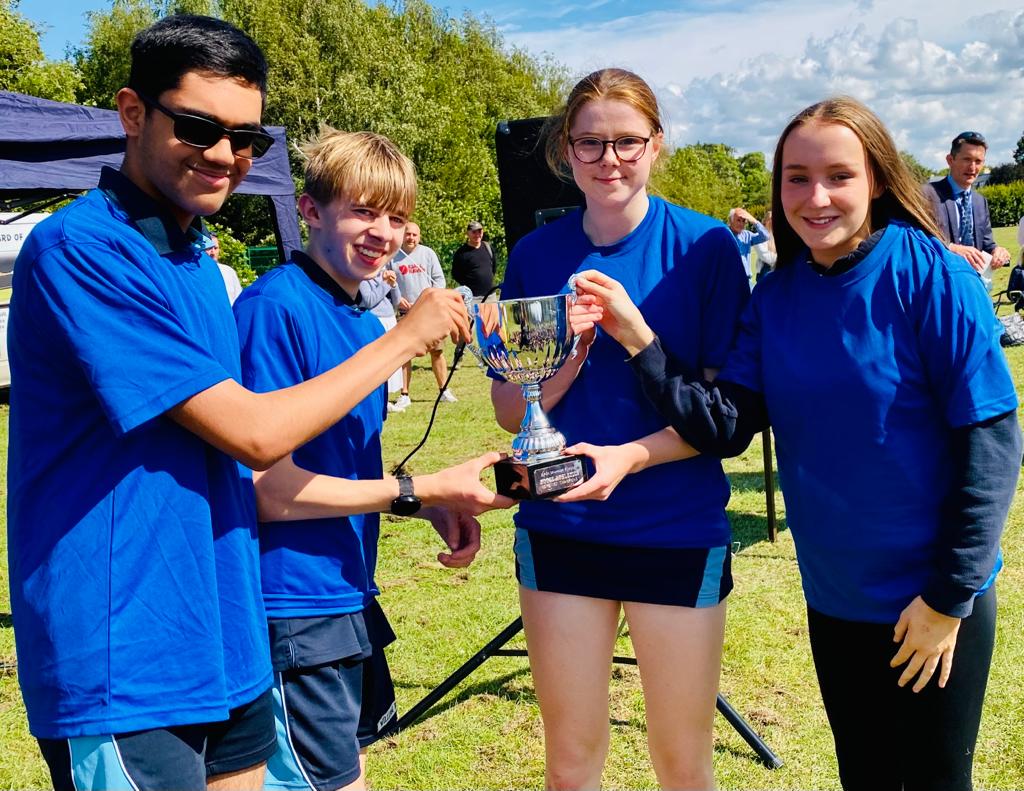 Ripon Grammar School students came together for a magnificent 2023 Sports Day, celebrating individual achievements, sportsmanship and team spirit as they represented the four Houses of RGS in athletics.
Three students broke records. Isabella Simpson broke the Year 8 girls' javelin record previously held by Susannah Daish in 1980 and Beth Takieddine broke Valerie Cooper's Year 8 girls' 200m record from 1976. Joshua Risbey in Year 9 broke the javelin record previously held by S Watkinson from 2005. (See RGS Sports Day records, below)
In addition to many superb stand-out performances, and just as impressive, every student gave it their all, enjoying huge support and encouragement from a very enthusiastic crowd. Well done to all those who took part and thank you to all our helpers and to Friends of RGS for providing refreshments.
We hope you enjoy our photo gallery (photographs by MR SAXON)