"Ripon Grammar School is an excellent state school in a beautiful part of the country." Elizabeth Coatman, Head of the Good Schools Guide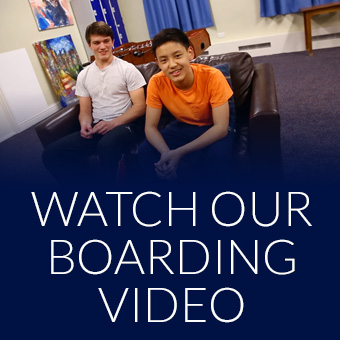 Why board at RGS?
"Boarders' experiences contribute to a marked improvement in confidence and independence, a strong benefit for later life. Sustained improvement in their lives is evident in their achievement records, academic results and higher education plans after A-levels.
Boarders are happy and enjoy being at school. They make strong and lasting friendships.
The vision for boarders to achieve well, enjoy their time and develop their talents is significantly successful. There is a strong culture of aspiration."
(Outstanding boarding Ofsted report, 2017)

As one of the UK's top state boarding schools, Ripon Grammar School offers an outstanding education, which is free for all our students. With our boarding typically costing a third of independent school fees, we believe we offer an attractive alternative to the private sector.
Consistently ranked as one of the top-performing state schools in the UK, our excellent academic reputation is second to none in the north of England and we are delighted to have retained The Sunday Times's 'Top state school in the North' title for the last five years.
Our boarders enjoy in-house support from highly-qualified staff tutors and peer mentors, and typically perform academically as well as, and often better than, their non-boarding fellow students. They benefit from having extra time for studying - since they don't have to travel to and from school - as well as the opportunity to enjoy a wide range of first-class facilities and activities on their doorstep, both in and outside normal school hours.
Our boarding, like our education, is rated outstanding, with Ofsted reporting that our strong and caring community supports boarders to realise their full potential, providing them with a good springboard to the next step in life.
Students make friends for life at Ripon Grammar School and share a true sense of belonging, with large numbers of past pupils regularly returning from all over the UK and beyond for our popular school reunions.
Outcomes for boarders, in particular, says Ofsted, are outstanding and they experience significant benefits to their independence, confidence, self-discipline, and personal and academic achievements. You can read the 2017 inspection report in full here: Ofsted boarding report
Our setting, in the magnificent cathedral city of Ripon in the Yorkshire Dales, means we are a short distance from the popular spa town of Harrogate and the ancient city of York and close to major road and rail networks. We are just five miles from the A1(M), 23 miles from Leeds Bradford Airport and 12 miles from Thirsk railway station, with direct trains to London taking just over two hours.
We warmly welcome you to come and visit us.