"I am delighted to extend awareness of the many excellent state schools beyond London and the South East, such as Ripon Grammar School. And it's in a beautiful part of the country too."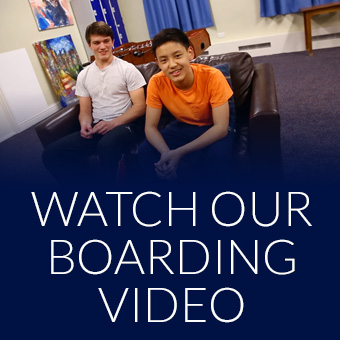 Boarding
North Yorkshire is England's largest county, renowned worldwide for its beautiful scenery, historic cities and friendly people.
North Yorkshire's beautiful landscape is world class, with much of the Yorkshire Dales and Moors National Parks lying within our region. North Yorkshire also offers a high quality of life and, being just a short distance from the cosmopolitan spa town of Harrogate and magnificent ancient city of York, Ripon is one of the most historic centres in the county.
With a population of just 16,000, Ripon is one of the smallest cities in England, with a central market place and the ancient, vibrant Ripon Cathedral, which was founded more than 1,300 years ago. Monasteries have stood in the area since the 7th century, the most famous of which, Fountains Abbey, part of Studley Royal Water Garden, and Yorkshire's only World Heritage Site, is just two miles from Ripon Grammar School.
The bustling city centre offers a wide variety of shops, coffee shops, supermarkets, restaurants and hotels, with plenty of green city spaces. Ripon Spa Gardens, with its Victorian bandstand, overlooked by Ripon's Spa Hotel, is close to Ripon Grammar School and three museums are within walking distance. The Ripon Hornblower's ancient ceremony of 'setting the watch' has been performed every evening without fail for 1,128 years on the market square - the longest unbroken daily ceremony in the world!
Ripon is surrounded by walking routes and cycle ways and has regular bus services to Harrogate, York, Northallerton and Leeds.