Ripon Air Cadet wins USA Exchange
A Ripon Air Cadet has been selected to participate in an International Air Cadet Exchange trip to the USA. 19-year old Cadet Flight Sergeant David Owens of 886 (City of Ripon) Squadron - a former pupil at Ripon Grammar School - is one of just 50 young people from the 45,000-strong RAF Air Cadet organization selected to participate in the prestigious IACE programme. He will spend two weeks this summer in the USA as a guest of the US Civil Air Patrol and the United States Air Force.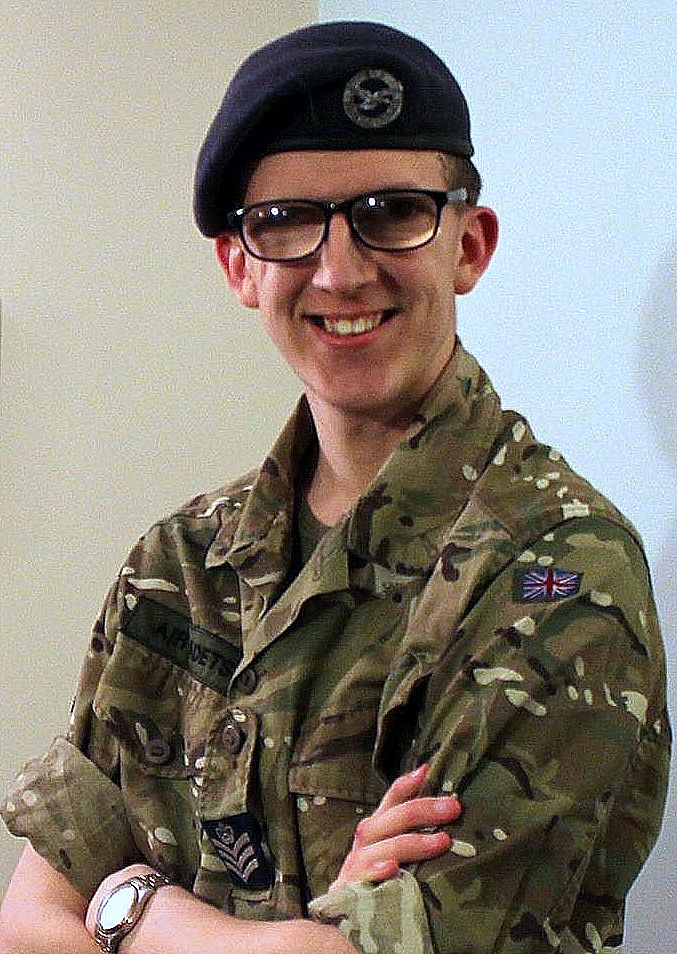 David joined Ripon Air Cadets in 2011, just before his 13th birthday. During his six years at 886 Squadron he has made the most of the many opportunities that being an Air Cadet offers. He has flown with the RAF in light aircraft, motor gliders and the mighty Merlin helicopter. He attended a number of annual camps at active RAF stations, including representing his Squadron on an overseas camp at RAF Gibraltar in 2016. He participated in fieldcraft exercises, shooting, swimming and athletics. A keen musician, he was selected to join the Air Cadet National Concert Band and led their trombone section. As his leadership skills developed, he was promoted through the ranks to become 886 Squadron's senior NCO. In 2013, David received a Special Commendation from the Commandant Air Cadets, for administering first aid and calling an ambulance to a man he found unconscious in the road. David also excelled in his studies of the Air Cadet exam syllabus and qualified as an Instructor Cadet, teaching other cadets subjects such as Principles of Flight, Aircraft Engineering and First Aid. This track record and the recommendation of his Squadron Commander were significant factors in his selection for the IACE programme.
David explained: 'I was inspired to apply for IACE by my friend Sgt Lily Ross, who represented 886 Squadron on an IACE trip to Canada last year. I didn't expect to be selected because it's rare for the same unit to secure a place two years running. It was great to hear that not only had I been selected for IACE, but that my destination was the USA!"
Officer Commanding 886 Squadron, Flight Lieutenant Howard Bickerdike, said: "David is an exemplary cadet and I am delighted that he has been selected to travel to the USA on the IACE programme. Places are highly sought after and only the best cadets in the UK get this opportunity. In 886 Squadron, Ripon has an Air Cadet unit that punches above its weight both regionally and nationally, due to the quality of our young people and the training we provide them. We are proud of David and his fellow cadets for all that they are achieving."
David, who is currently studying Aeronautical and Aerospace Engineering at Loughborough University, hopes to pursue a career in aircraft design.
886 (City of Ripon) Squadron are currently recruiting new cadets aged 12 years or older and volunteer adult staff aged 20 and over. They meet at the Cadet Centre on Clotherholme Road every Tuesday and Friday from 7pm - 9.30pm. Anybody interested should contact the squadron on (01765) 609622 or e-mail the Commanding Officer at oc.886@aircadets.org. Alternatively, contact the national adult staff recruitment line on 0845 600 6601.