School uniform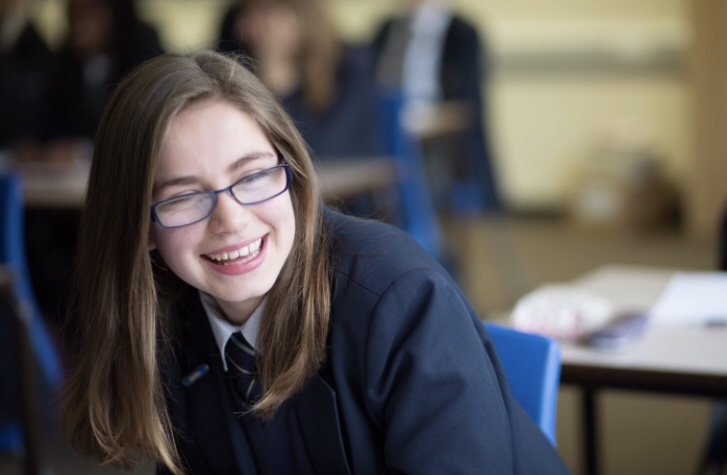 Our uniform policy aims to ensure that all our students are smartly dressed and act as ambassadors for the school whilst in the local community.
All members of staff aim to ensure that students are well presented and wear their uniform with pride. Form Tutors regularly check uniform during registration periods. Parents can support the school in making sure that their son/daughter has the correct items of uniform at the start of the new school year and wear their uniform correctly sleeves down and cuffs fastened, top shirt button fastened, tie worn at a reasonable length with a tidy knot and girls' skirts to be worn just above the knee.
We recognise there is an expense attached to school uniform and we aim to ensure that parents get the best value for money from our named uniform suppliers. We encourage parents to support these and to make purchases locally:
Smart Start, 3 High Skellgate, Ripon, tel: 01765 607183;
Ripon Uniform Shop, 64 Blossomgate, Ripon, tel: 01765 692233.
Second hand uniform is available from the 'Scope' charity shop in Ripon and school would be grateful if any unwanted items of uniform were deposited there for this purpose. If you need help with the purchase of a school uniform, please do not hesitate to contact the school in complete confidence.
It is not necessary for parents purchase the entire uniform from the outset as some items not needed until the summer term. These are listed separately, as are those articles of clothing which are optional.
General Regulations Regarding Uniform and Appearance
1. The school uniform as on the approved uniform list must be complete and carefully worn. Pupils may be sent home if they arrive at school incorrectly dressed and parents' co-operation in the enforcement of these standards is most earnestly sought. No deviation from the school uniform will be allowed; it must be complete and worn with pride.
2. All items must be named - Woven Labels UK tapes are recommended.
3. Hair - All pupils must be consistent with expected standards of neatness.Extremes of style, length and colour are unacceptable. Hair must be of a natural colour.
BOYS' hair should not be below the collar. Facial hair is not acceptable.
GIRLS' hair which is long enough to touch the shoulders should be tied back with a dark coloured ribbon or clasp during science, PE and technology lessons, or at other times where there is a safety issue.
4. Jewellery - Girls may wear one pair of small "sleeper" or stud earrings on he earlobes. No other jewellery of any kind is allowed and will e confiscated.
Boys are not permitted to wear earrings in school, whilst attending school functions or on school visits.
The use of plasters to cover ear piercing is not permissible.
Body piercing is not permissible and no items of jewellery may be worn in school, whilst attending school functions or on school visits.
Tattoos are not permissible.
5. Make-up or nail varnish is not to be worn.
Property and Possessions
1. The following are forbidden and must not be brought into school:
Alcoholic drinks
Cigarettes, tobacco, matches
Fireworks
Sharp cutting tools such as Stanley knives
Correcting fluid such as Tipp-Ex
Chewing gum.
2. For the care and carriage of books, a satchel, briefcase or strong case/bag in a discreet colour is required. Plastic carriers, hessian bags, flimsy nylon bags are not acceptable for this purpose.
3. All personal items such as calculators to be clearly labelled with the pupil's name.
4. Very valuable items should only be brought to school at students' own risk, and so it is essential to consider whether it is necessary to bring such items into school.
5. Personal stereos, MP3 players and iPods may be used only on bus journeys and during the lunch hour.
6. Mobile telephones are allowed in school, although we question how appropriate it is to bring them into school. We can accept no responsibility for loss or damage. Where families wish students to have a mobile telephone in school (and we recognise that domestic arrangements, rural journeys etc. might make it desirable) then their use must be in line with the school policy as follows:
a) They must NOT be used to make calls or send texts during lesson times
b) They must NOT be set to receive calls or texts during lesson times.
The use of mobile phones is strictly prohibited in any examinations.