A chance to explore our Yorkshire roots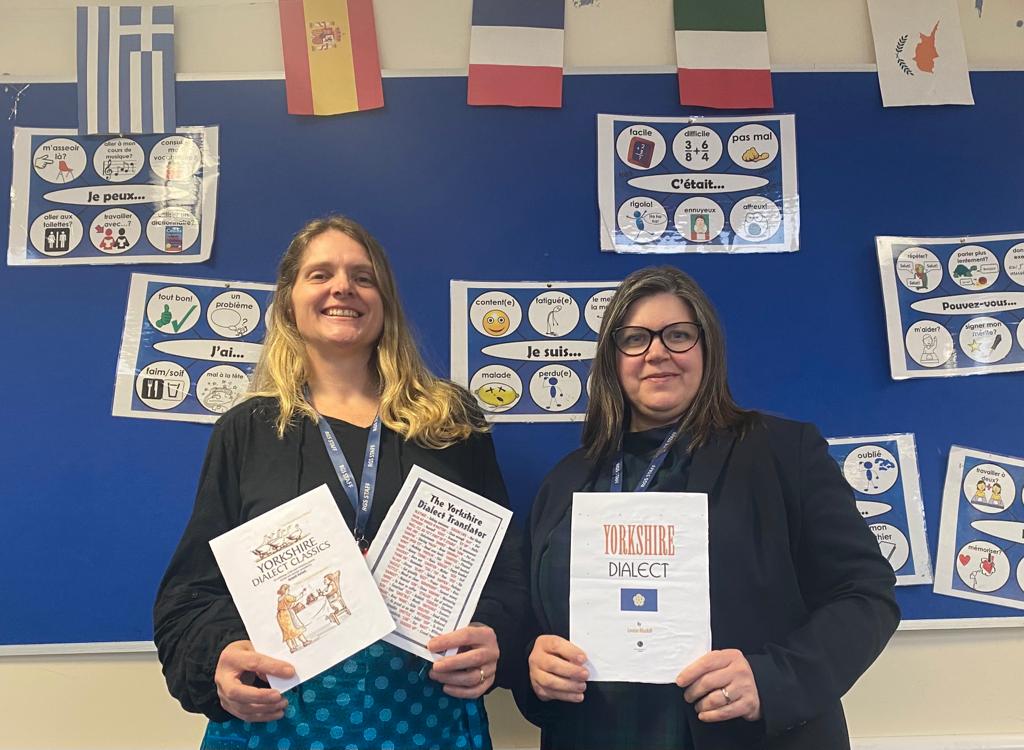 RIPON Grammar School's languages department is launching an exciting new after-school club – where students can learn to speak and write in traditional Yorkshire dialect.
It's a chance for students to prepare for the new Yorkshire dialect GSCE which is being launched in 2025.
Mrs Harrison, head of modern foreign languages, said the subject would be on offer to students from Year 9 to Year 11 on a voluntary basis and they could choose whether to take it as an additional GCSE.
"With its roots in Old English and Old Norse, it's a fascinating subject, which has been widely studied since the 19th century, and a great accompaniment to other languages," she says.
Mrs Harrison, who studied modern languages and linguistics at the University of Cambridge, also feels strongly that it's important to preserve the ancient dialect.
Having been inspired by work of linguist William Labov, who worked to counter popular misconceptions about stigmatised dialects, she says: "As the world embraces globalisation, local and regional linguistic divides are becoming less distinct.
"There are fears that, while Yorkshire dialect's use persists, it could disappear over the next few decades. We have already seen the death of other British dialects, like Cornish, while Scottish dialect is on the brink of extinction. We must do all we can to preserve our regional identity."
She added: "Of course, it's also a great opportunity to bag another GCSE in a subject many of our students will have an affinity with.
"Don't forget, Yorkshire dialect has featured strongly in works of literature including Nicholas Nickleby and Wuthering Heights," she pointed out: "And if it's good enough for Dickens and Brontë, it's good enough for RGS!"
Just to give students an idea of what they will be grappling with, Mrs Harrison highlights the character of Joseph, a servant, in Emily Brontë's classic 1847 masterpiece Wuthering Heights.
He has a particularly strong Yorkshire accent, and Brontë transliterates what he says — providing a useful insight into what a strong Yorkshire dialect of the nineteenth century would have sounded like.
"We's hae a crowner's 'quest enow, at ahr folks'. One on 'em 's a'most getten his finger cut off wi'hauding t' other fro' stickin' hisseln loike a cawlf. That's maister, yeh knaw."
Which translates as: "We shall have a coroner's inquest soon, at our place. One of them almost got his finger cut off with stopping the other from sticking himself like a calf. That's the master, you know."
Discover more about the new Yorkshire dialect GCSE here