A tireless campaigner for the disabled worldwide
Margaret Clough, who died in August, was a tireless campaigner who improved conditions for disabled people all over the world. Her old school friend Carol Starbuck pays tribute and we include Margaret's interview with our alumni magazine in 2017, below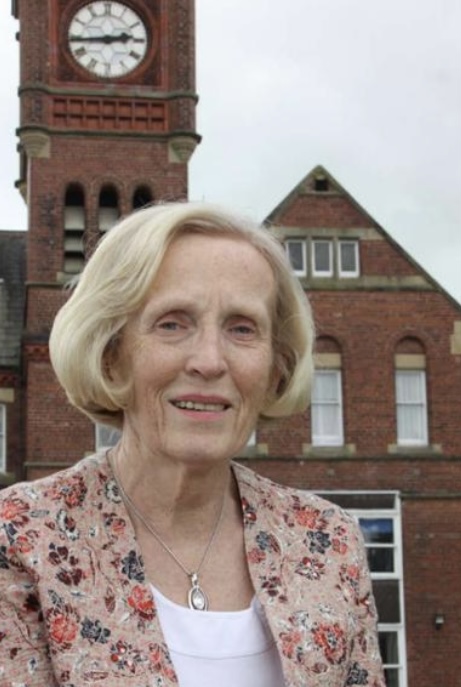 Margaret Clough (nee Humpleby) was born in Ripon on November 27, 1946. She attended Holy Trinity Primary School, followed by the Girls' High School in 1958 and then Ripon Grammar School when the two schools amalgamated. In 1965 she began a course at Darlington Teacher Training College, where she gained her teaching certificate.
On leaving college, Margaret worked in a primary school in Birmingham. She met her husband, John, there in 1968 and they were married in Ripon in 1971. Moving from Birmingham, they lived in Doncaster and Manchester before settling in Newcastle.

Their daughter, Julie, was born with cerebral palsy and from the start, Margaret was determined she should have as many opportunities as she could give her. She would make sure that everything humanly possible was done to accommodate Julie's needs both at home and on holiday.
During the 1980s Margaret was very active in campaigning for disability rights with the organisation now known as Scope. Knowing how hard it was to find large, clean public toilets in which to change Julie, she concentrated on raising awareness of the need for 'Changing Places' - specially adapted toilets for disabled people.
Her first successes were to get these facilities installed at East Midlands, Heathrow and Newcastle airports, as well as at the National Exhibition Centre in Birmingham.

Her son, Tony, became involved in the campaign too and it was Margaret who got the ball rolling for him to receive an MBE for services to the disabled in 2016.
Margaret herself has been recognised for all her efforts with a plaque in the newly reopened Terminal 4 at Heathrow airport.

In 2009 Margaret retired and, with John and Julie, moved to Lichfield to be closer to Tony and his partner Prue. Margaret was delighted and very proud to become a grandma when Joey was born in 2015.

In the early months of this year, it was clear that her mental health was deteriorating and she was diagnosed with mid-stage Alzheimer's in April. She died peacefully on 23rd August.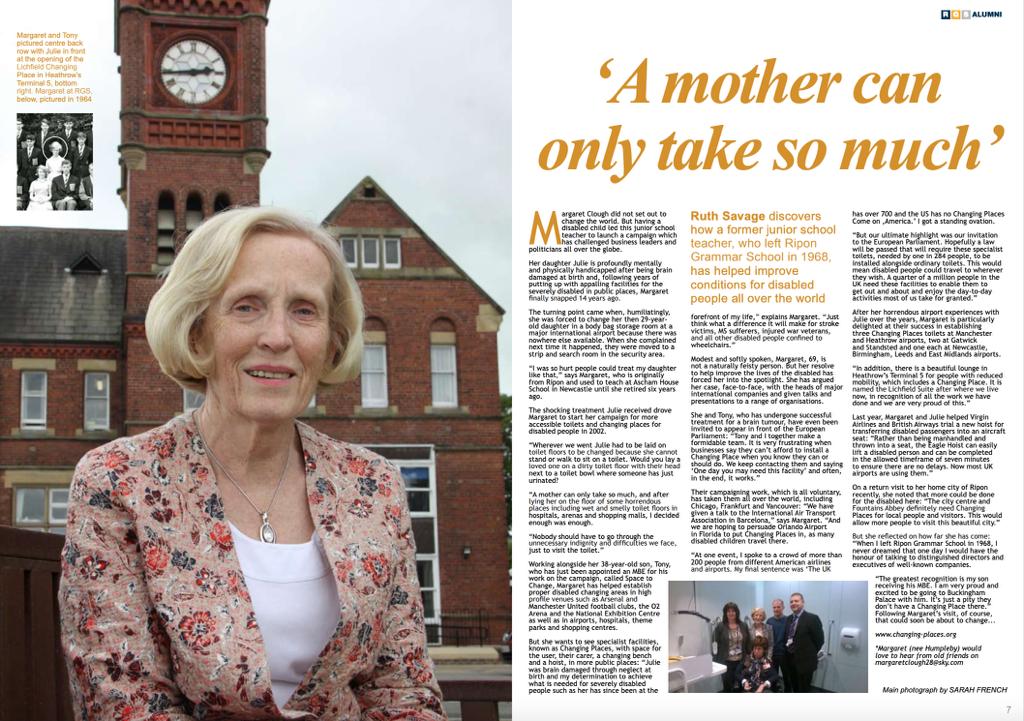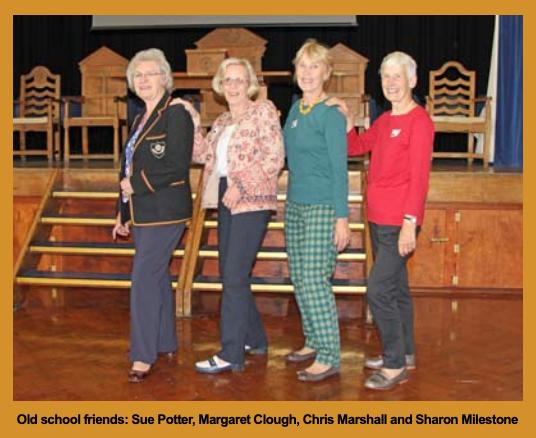 At an RGS Sixties reunion