Adventurous A-level students won't let Covid-19 hold them back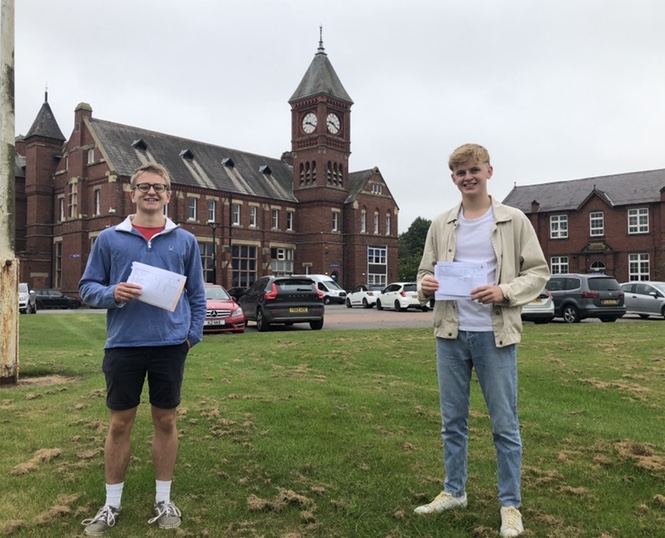 ADVENTUROUS Ripon Grammar School students, celebrating being awarded top grades at A-level, are determined Covid-19 won't quash their gap year travel ambitions.
Patrick Stone, 18, from Oswaldkirk, hopes to save enough by working over the next few months to fund his dream of walking the 4,000 km Pacific Crest Trail over six months, through the wilderness in the USA, starting on the border with Mexico in the south and finishing on the Canadian border in the north.
The boarding student, who was awarded four A*s in history, religious studies, chemistry and his extended project qualification (EPQ) and plans to read philosophy at university, described his results as a pleasant surprise and explained: "A lockdown reading of Jack Kerouac's Dharma Bums cemented my wanderlust and desire for adventure."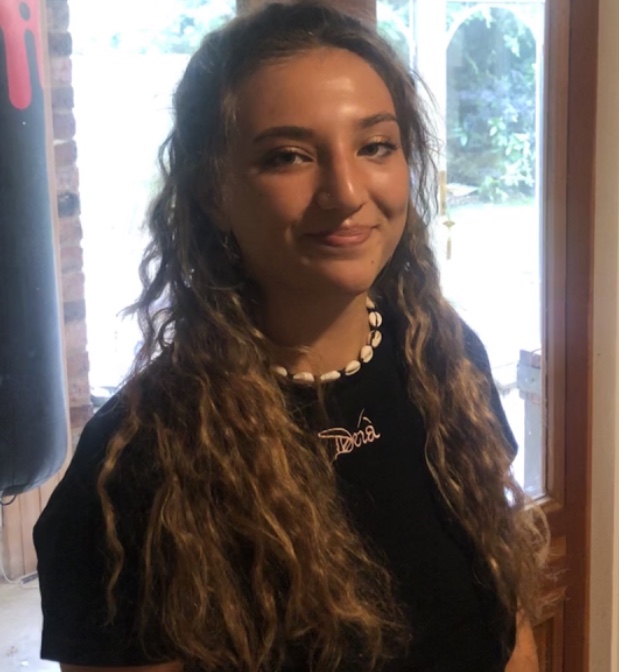 Grace Withyman flew back from Mallorca, where she has been working as an au pair, to pick up her grade A* in art, with As in English literature and psychology, in addition to an A* in her extended project qualification, inspired by how she coped following the tragic death of her father Jim, when she was just 15 years old.
The 18-year-old, from Ripon, has deferred her place to study psychology at the University of Bristol to continue her travelling, including backpacking in Australia and South-East Asia, followed by a job as a high-ropes instructor at an American summer camp.
Sebastian Lyons, from Ripon, is planning to volunteer in Nepal for three months with the International Citizen Service, focusing on education and environmental initiatives, before travelling around Asia.
The 18-year-old, who was awarded a clean sweep of A*s in chemistry, economics, and mathematics, in addition to an A* in his EPQ, plans to study economics and politics at the University of Bath.
Grace, who is now in quarantine, and will be appealing her psychology grade, said: "I am proud of my results and am excited about studying in Bristol in 2021. In between my travels I hope to be at home, working so I have the means to fund my trips as well as visiting friends at university."
As a member of the school council, she helped motivate and mentor younger students at Ripon Grammar School and she, Sebastian and Patrick were three of the driving forces behind the school's eco-committee.
The hardworking student also juggled her sixth form studies with weekend waitressing at a local café and explained how losing her father made her want to explore post-traumatic growth (PTG), which can help support adolescents who are grieving, in her extended EPQ , which is worth half an A-level.
"The idea was sparked through my own personal experiences with grief," she says. "After someone dies, the focus naturally falls on the negative effects. But PTG looks at how grief and pain can help you grow, have a new perspective and outlook on life and be more compassionate and understanding towards others.
"It helped me understand my own grief and made me look at it in a different, unconventional way. It was very academically demanding and required a lot of work, but all my extra commitments definitely helped teach me how to manage my time efficiently," she adds.
Patrick, who is considering teaching English as a foreign language if his long-distance trail isn't possible due to the coronavirus pandemic, is also a keen musician and played in a number of school orchestras.
"Being a boarder provided lots of opportunities to get involved with a wide range of students and as a school officer I helped organise many events, including charity week, where we ran lessons connected with our chosen environmental charity for younger students."
Sebastian, who juggled working part-time at Specsavers in Ripon with representing his school in rugby and football, was involved in organising a school-wide mock election, as well as helping to steer the student-led eco-committee.
He felt lockdown and the cancellation of exams provided valuable time for reflection: "Although it feels anti-climactic, I feel very grateful for this time to come to terms with what comes next and to prepare for it, something the pressure of exam season doesn't allow for."
*Following the publication of this article, the government's change of policy resulted in amended A-level results for RGS students