ALUMNI: Joy champions women in church music
Joy Sutcliffe is one of two gifted former RGS students who have made history at Durham Cathedral. The talented singer tells us how she won its first female choral scholarship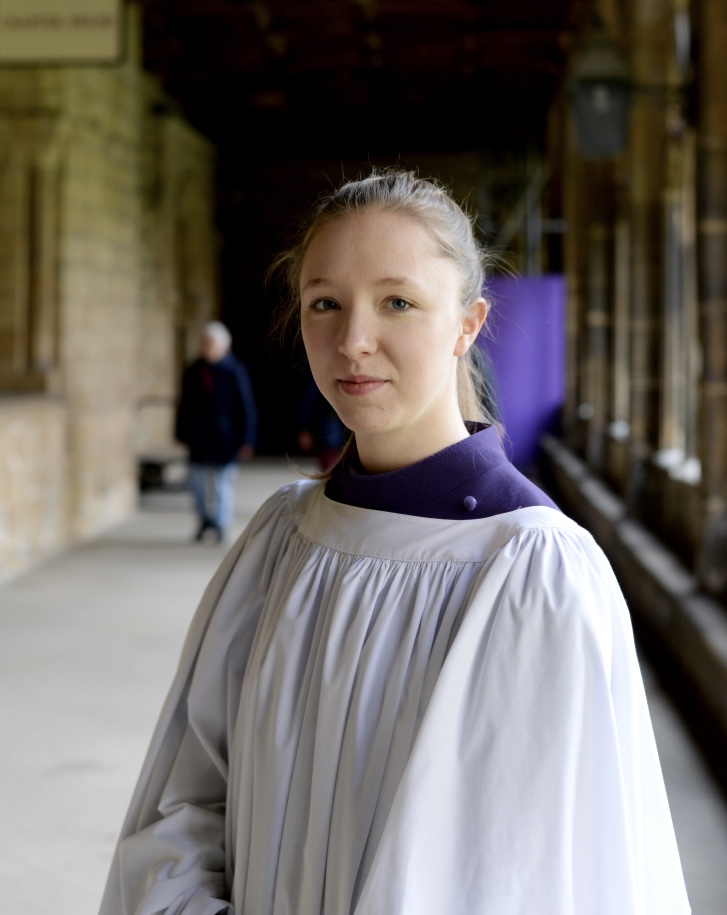 IT may come as some surprise to hear that there are still church choirs which won't accept female altos. Thankfully, the fact that Durham Cathedral had never appointed a woman in the role didn't put former RGS student Joy Sutcliffe off.
The 19-year-old recently made history when she won the first female scholarship at the prestigious 900-year-old Norman-built place of worship: "It's great that these opportunities are now finally being made available to female singers and I hope that Durham is setting a
trend for other UK cathedrals," she says.
Now in her second year studying music at Durham University, Joy explains how she wasn't hopeful when auditions for the scholarship came up: "I knew there hadn't been a woman before.
Having already joined the college chapel choirs and Durham Cathedral's Consort of Singers, she examined the website before applying and discovered the cathedral didn't actually state a preference for countertenors – the male equivalent of Joy's voice part. "I had to check because there are still many places in the UK which won't accept applications from female altos," she explains.
After her audition, she was delighted to hear she had been offered one of the two alto choral scholarships but was initially slightly nervous to enter such a male-dominated workplace.
However, the appointment of another former RGS student, Imogen Morgan, as Durham's first female organ scholar last year soon boosted her confidence. She needn't have worried: "Everyone at the cathedral has been very supportive and welcoming and it's been very easy to settle into the routine of performing in such a stunning place every day," she says.
Joy now sings in the magnificent cathedral building eight times a week, alongside five other scholars, all undergraduates at the university, and six lay clerks, who are local professional singers.
She looks back on her time at RGS with fondness: "I was incredibly lucky to be surrounded by so much high-quality music-making at school," she says. Joy was a chorister at Ripon Cathedral and a member of RGS's chamber and senior girls' choirs before she left RGS, where she studied music at A-level with Edward Seymour, in 2017.
"Mr Seymour showed me the importance of studying music academically as well as encouraging my choral involvement," she says. Her advice to other student singers is: "Definitely keep your eyes open for scholarships and places in choirs that will keep you singing regularly alongside your job or degree and certainly don't let traditions limit where you apply."
Mr Seymour adds: "I've had great pleasure in working with many talented musicians at RGS. Joy is not only talented but also incredibly determined. She would never settle for 'adequate' or 'second best' and would always strive to give the best of herself and encourage the same in others. I'm delighted she is pursuing her passions as a singer and even more delighted to see her championing women in church music."