Anna impresses Oxford and Cambridge
A RIPON Grammar School student's impressive skills in both languages and science has won her major awards from the universities of Oxford and Cambridge.
Anna Bradley beat stiff competition from all over the country to take first place in the Oxford German Languages Olympiad while also being selected as an essay winner in the prestigious Cambridge Kelvin Science Prize for her composition on the possibility of life on Mars.
The Year 12 student has been invited to Peterhouse College, the oldest college in Cambridge University, to receive her science award for her essay about the likelihood of terrestrial microbes colonising the Red Planet.
And she attended a glittering prize-giving ceremony at Oxford's magnificent Bodleian Library, one of the oldest libraries in Europe, to receive her round two first place languages prize, for her short story about life during Corona, and runner-up prize from round one, which involved planning a sustainable food conference.
Anna, 17, from Ripon, who plans to study biochemistry or biomedical sciences at university, said she wanted to challenge her abilities.
"For the science prize especially, it encouraged me to research and find out about aspects of biology and astrobiology I wouldn't have come across otherwise, such as bacteria which live in extremely salty environments and different aspects of space travel that normally prevent organism survival."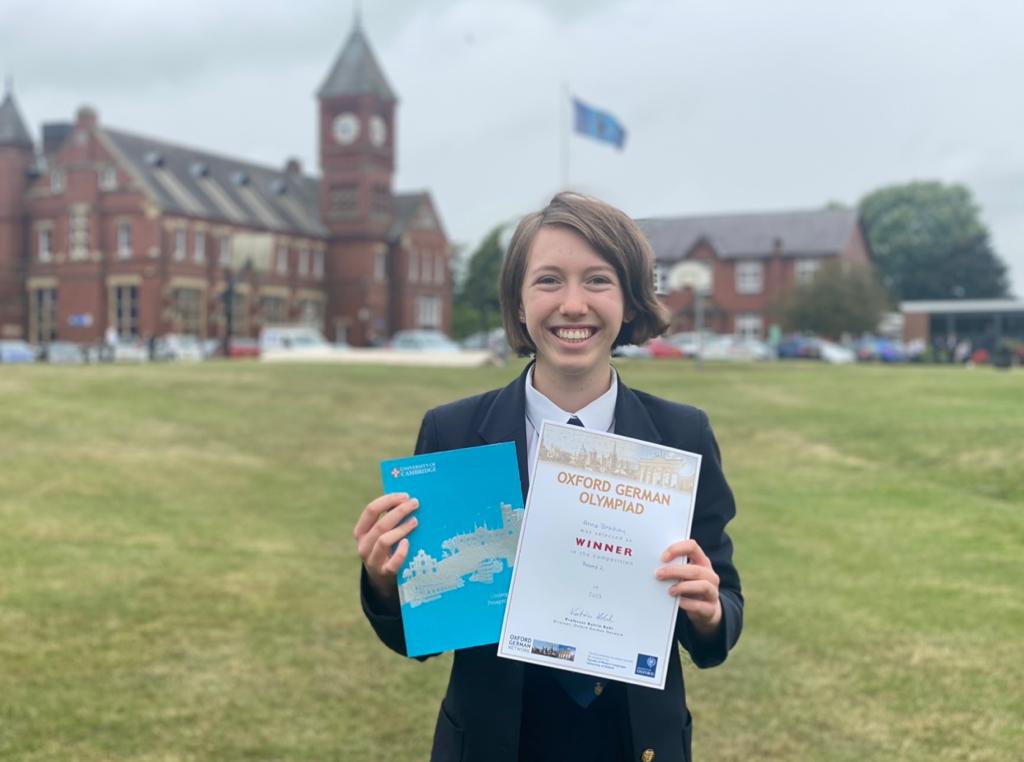 Peterhouse's Christine Nightingale said the standard of entries was extremely high this year: "But the judges felt Anna's essay stood out for its level of research and originality of thought."
Head of RGS sixth form Terry Fell said to be recognised in two major national competitions reflected a formidable intellect at work: "These are rare and significant achievements."
Launched in 1999, the Kelvin Science Prize is designed to encourage applicants to explore scientific concepts and topics beyond the classroom, and to engage with scientific research.
The main focus of the essay must not be material previously or currently being studied as part of the student's curriculum and winning entries are chosen based on several criteria, including originality of thought and a breadth of research and source materials.
The German Olympiad is designed to challenge students to get creative with their German language skills and expand their knowledge of the culture, history and literature of German-speaking countries.
Anna added: "I would also like to mention how grateful I am to my German teacher Mrs Stoker and her help with my entries, and to biology teachers Miss Gallagher and Mr Cocks, whose lessons fuel my interest in biology, and also to head of sixth form Mr Fell for proof-reading my essay and references."
*Top photograph credit: FISHER STUDIOS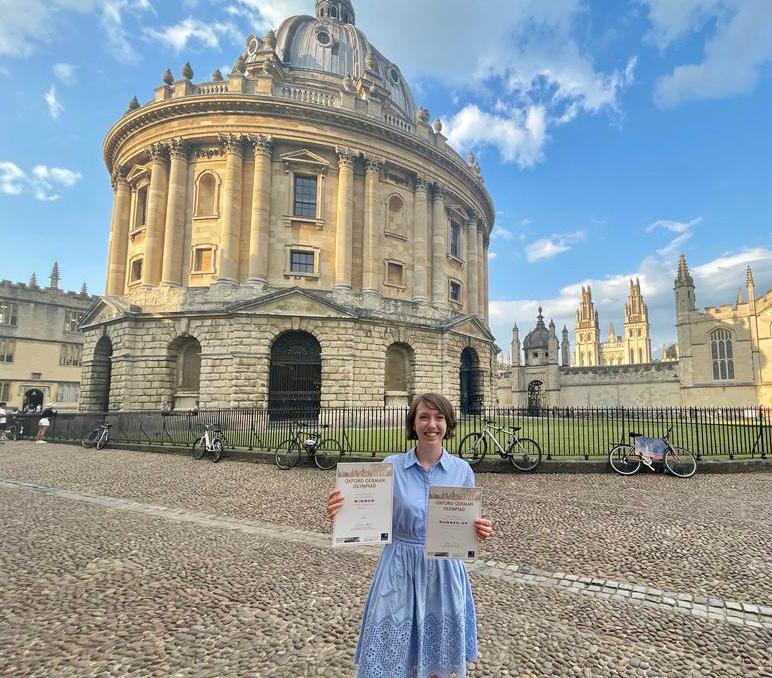 *Read Anna's Kelvin Science Prize essay and part of her German Olympiad entry, below