Anna's on cloud nine after achieving clean sweep of 12 top level GCSE grades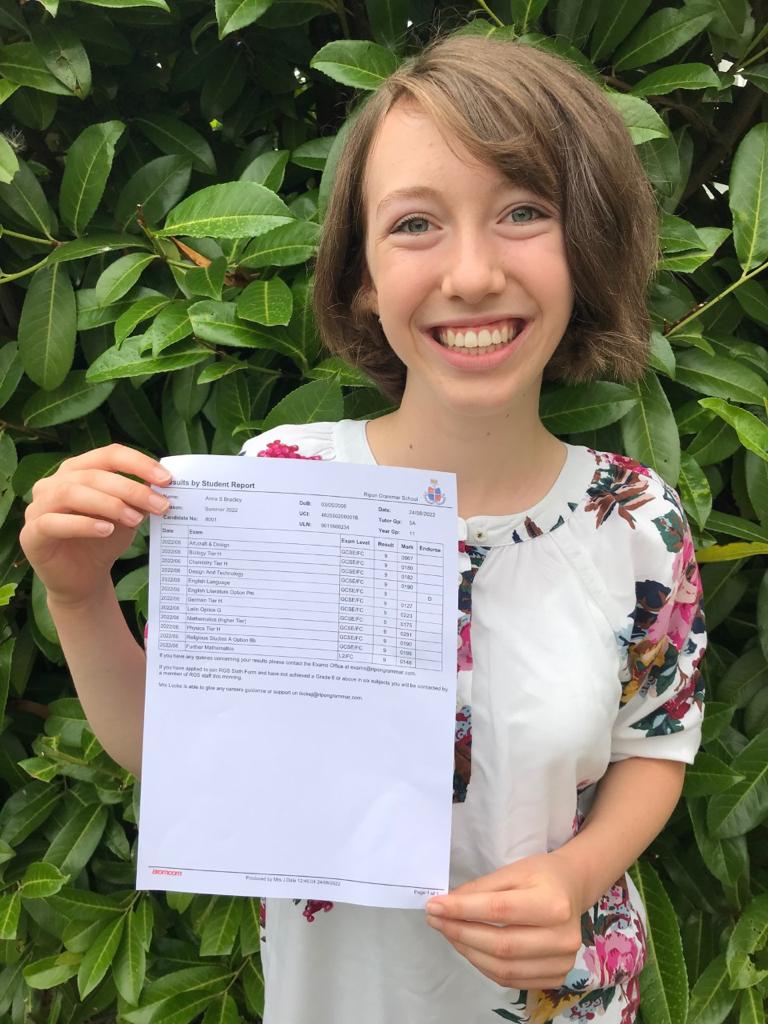 A KEEN young animal lover is on cloud nine after achieving a clean sweep of 12 top grade 9s at GCSE.
Ripon Grammar School student Anna Bradley was one of only 13 students in England to be awarded straight 9s in 12 GCSEs this year.
The 16-year-old, from Ripon, who volunteers for the Blue Cross animal welfare charity, says she is relieved to put the disruption of the pandemic behind her.
The teenager, who plans to study biology, chemistry, design technology and German at A-level, says she found studying at home during covid a challenge.
"Also, my mum's family are from Slovakia, and it was difficult not to be able to see them during lockdown and to interact with them as we normally would."
"I'm really happy with my grades and am excited to continue my journey with RGS into sixth form."
Anna, who also enjoys riding horses and joining her father in carriage driving competitions, helps run the school's student-led Biology Society.
She hopes to study biology at university: "I hope to continue helping lead the Biology Society in sixth form. It's a chance to delve deeper into my favourite subject and know more about the side of biology not taught in lessons."
Although finding work experience was a challenge during the pandemic, she also benefited from spending a week with TopSpec animal feed specialists and working at the Great Yorkshire Show in 2022, she says.