Archie wins prestigious choral scholarship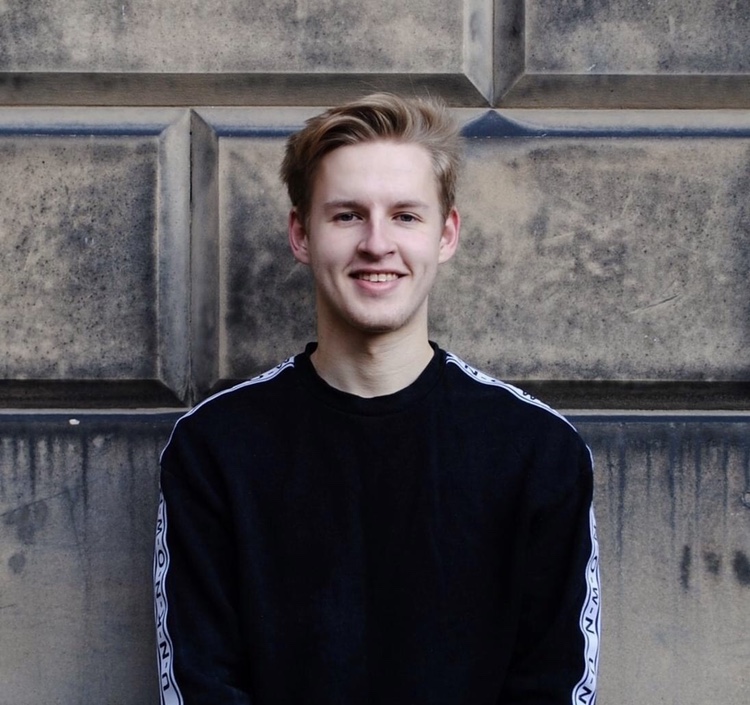 A FORMER Ripon Grammar School student is the fourth member of his talented musical family to win a prestigious choral scholarship.
Singer, pianist and cellist Archie Sladden, 21, who graduates in mathematics from theUniversity of Edinburgh this summer, has been awarded a choral scholarship for Tewkesbury Abbey from September, with a job at Dean Close School.
His younger brother, RGS student Barnaby, 17, has been offered a tenor position in the Clare College Chapel Choir at the University of Cambridge, alongside a place to study mathematics.
Archie, from Sowerby, Thirsk, had to be interviewed over Zoom during lockdown to win his coveted place, having recorded his application pieces – two three-minute pieces of music with on in a foreign language - in his stairwell to avoid disturbing his flatmates.
"I also had an interview meeting the director of music at the abbey, and the head of music at Dean Close School," he says.
The Sladden family of seven, from outside Thirsk, shot to stardom after posting their moving version of the Take That song Shine on YouTube as a special tribute to NHS and key workers, attracting attention from all over the world.
Archie says: "My parents got me into singing. Being able to make music, a bunch of sound waves, that causes people to feel emotions, is very powerful."
Parents, Dan and Ruth met when they were Cambridge choral scholars, Dan at King's and Ruth at Clare College while Dan in the 1990s.
Mum Ruth, a professional musician, runs RGS's Senior Girls' Choir and dad Dan, a Church of England minister, takes the RGS Junior Man Choir, while four of their five children have all enjoyed being a part of the RGS family of choirs and instrumental ensembles, in addition to all five children having been Ripon Cathedral choristers.
Archie, who left RGS in 2018 after taking A-levels in maths, further maths and economics, was a keen member of the senior boys' choir and the chamber choir and orchestra at school and says he was inspired by his head of music Mr Seymour.
"He really helped develop my passion for music. He exuded passion daily and poured it into music."
At Tewkesbury Abbey, as well as singing at five services each week, Archie will work as a teaching assistant in the school, chaperoning choristers and helping at rehearsals.
"I want to spend time focusing on my singing and developing my ability – and what better way to do it than in an abbey choir. I also am interested in teaching, so being tied to a school is very useful," he says.
Singing will always be a part of his life, he says, and his advice to students who may be interested in following a similar path is to keep singing: "Work at any little mistake until you can get it right. Sing with your heart, pour your emotion into the song."