ART: Teachers enjoy a thank-you treat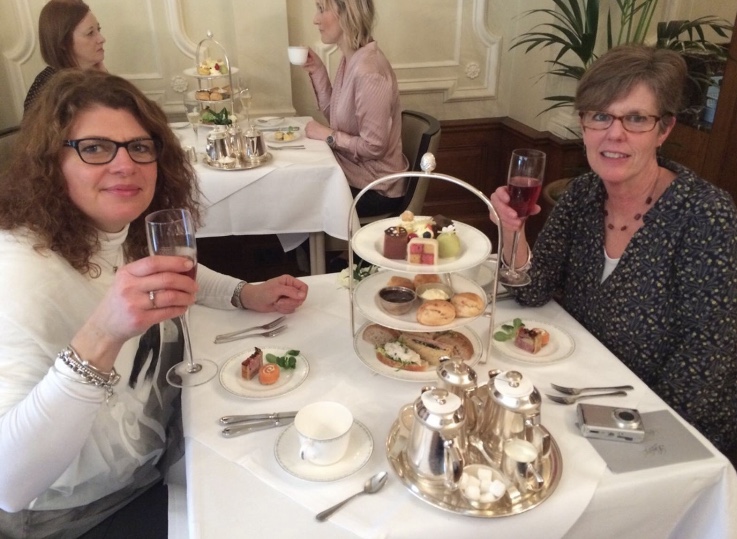 ART teachers Fiona Henson and Jo Howes enjoyed a well-deserved treat at Bettys Cafe Tea Rooms in Harrogate. Their Champagne afternoon tea was donated by leading accountancy firm Saffery Champness to mark the success of Ripon Grammar School as the top-performing state school in the North.
Mrs Henson and Mrs Howes won the prize tickets - which were taped under random chairs - at a staff training day.
Mrs Howes said: "We really enjoyed our delicious, delicate 'Lady Betty' afternoon tea. We were shown to the Imperial Suite and offered a flute of kir royale, followed by delicate sandwiches, fragrant rose and lemon cream scones and a mix of elegant miniature cakes which, frankly, seemed too good to eat.
"What with the fantastic setting and gentle piano accompaniment, the whole experience was a happy and seemingly timeless treat. Thank you to Saffery Champness."