Athletics star Isaac in the national top ten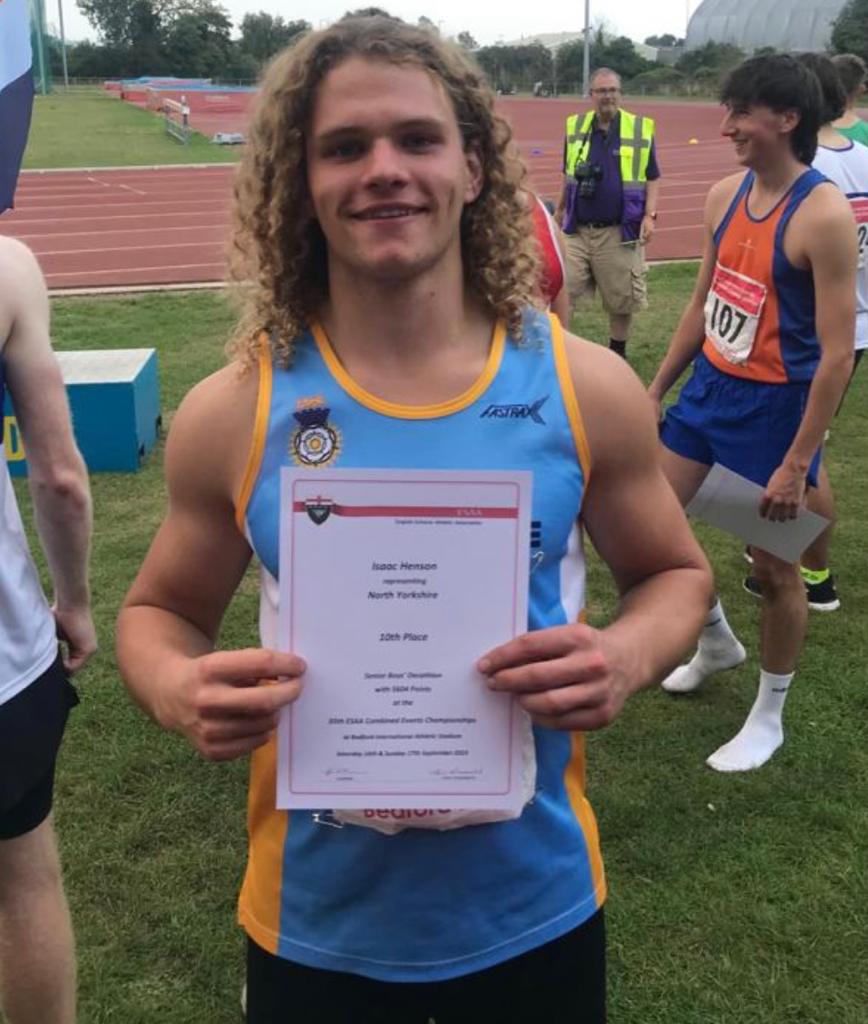 TALENTED teen athlete Isaac Henson won a top ten place in the prestigious U-20 men's national decathlon championships.
The 17-year-old Ripon Grammar School student, representing North Yorkshire and competing against elite athletes up to three years older, said he was thrilled to come tenth overall.
It was an astonishing performance from the Yorkshire shot put and javelin champion, who added a metre to his personal best in the shot.
Given this is his first year competing at this level, he still has another year to hone and improve his performance.
In addition to shot, he competed over two days in the 100m, long jump, high jump, 400m, 100m hurdles, discus, pole vault, javelin and 1,500m at the English Schools Athletics Association championships in Bedford.
The former North Yorkshire U15 indoor pentathlon champion – in long jump, high jump, hurdles, shot put and 800m sprint - trains with York City Athletics Club two to three times a week and hopes to study architecture at university.
His interest in athletics was sparked aged 11, when he was selected to represent his school in cross country, and he went on to join the athletics club in York two years later.