BEFORE RGS: My life of adventure on Her Majesty's service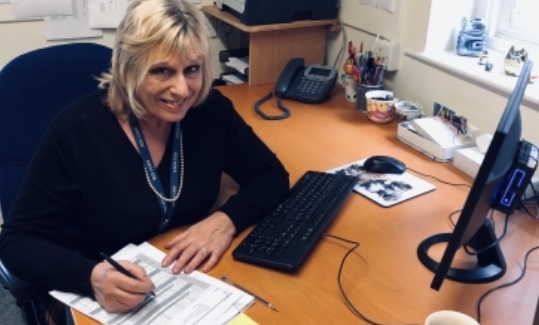 We all know Mrs Hargraves as our headmaster's highly efficient personal assistant. But few are aware of her thrilling adventures working for the Diplomatic Service in the Foreign & Commonwealth Office in far flung African countries and Middle Eastern states, as well as for the British Ambassador to NATO in Brussels. And, as if that weren't exciting enough, she also grew up in a zoo, where she used to ride elephants and feed baby chimps. MEGAN INGLIS reports
Q: What was your childhood like?
A: Well, my father worked at Chester Zoo and we had a house in the grounds so the zoo was my playground! I would help the keepers feed the animals, and often fed baby chimps and other baby animals. There were lots of elephants and in those days we could ride them, which I loved as I had a bird's eye view of everything. We lived there until I was nearly sixteen, and then we moved to Halifax, and then to Harrogate. This all happened during my GCSEs and A-levels, so I didn't do as well in my A-levels as I would have liked.
Q: So what did you do after that?
A: I did what any girl who didn't know what to do with herself did in those days - I took a secretarial course. The course was supposed to be a postgraduate course, but somehow they took me on, and it included learning shorthand, which isn't really used these days, as well as law and business studies. I knew I wanted to travel, and wanted to continue learning French (I took it at A-level) so I took some private lessons. During my secretarial course, the Foreign and Commonwealth Office (FCO) approached us. They were looking to recruit secretaries into the Diplomatic Service, and after a few months I applied.
Q: Were you posted anywhere interesting?
A: I started off in London, which in itself was a big change for me! I worked in the FCO in the Middle East department which was very interesting and exciting. The offices were very grand, with oak panelling and some with coal fires. I could hear Big Ben chiming from our office and I remember one gentleman who used to dictate letters to me whilst we each sat in an armchair, either side of the fire, while he smoked his pipe! I don't think it would be the same now.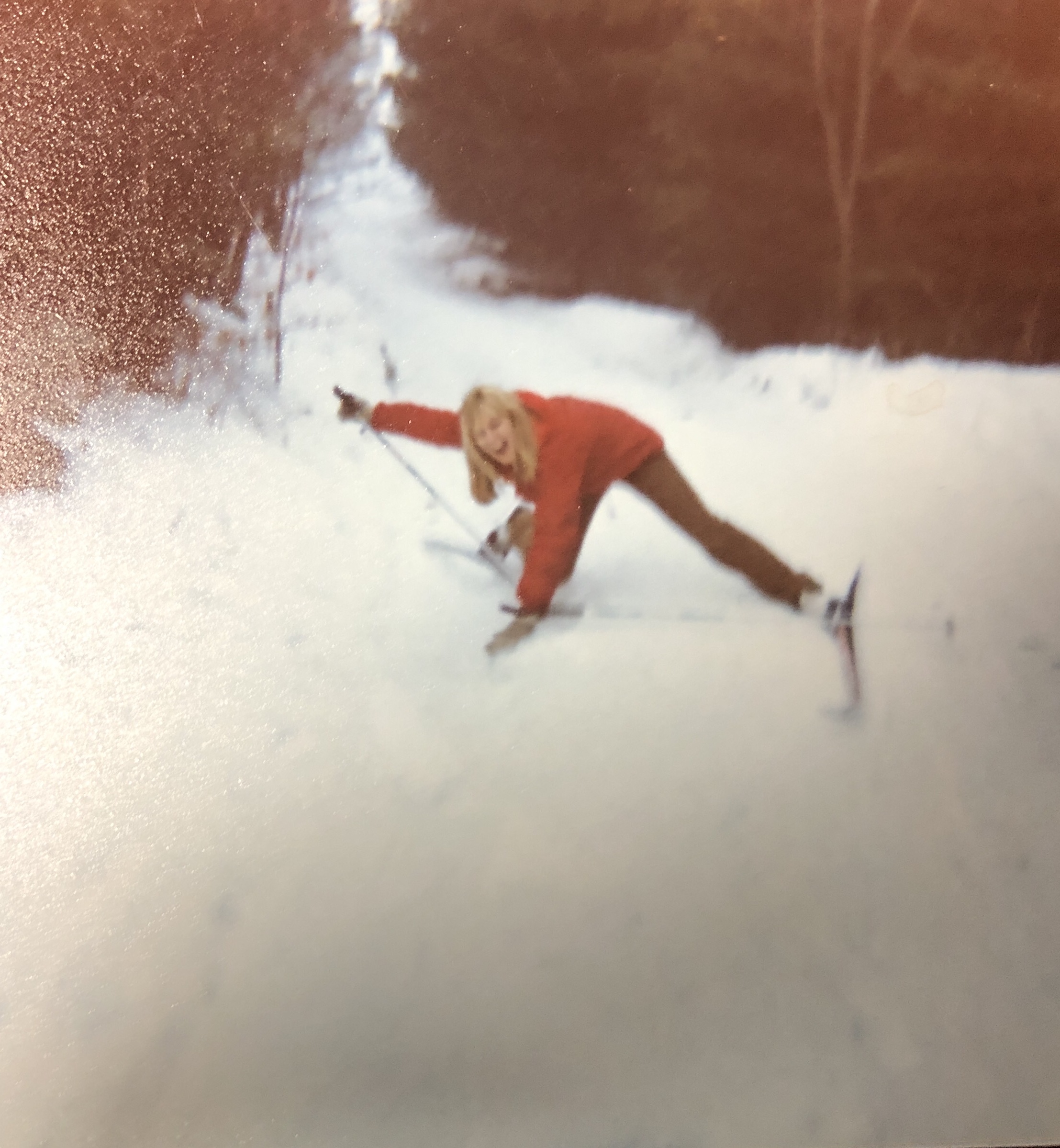 I was in London for about a year and completed my training. I was then posted to NATO in Brussels where I worked for the British Ambassador, so I was glad I had kept up with my French. NATO was very exciting and cosmopolitan as we had 14 international delegations there. I enjoyed it there, having an apartment of my own for the first time, with everything paid for, and it was ideal for a first posting as it wasn't too far from home. We used to go cross-country skiing in the Ardennes, often camping in the snow! After working there for three years, I was posted to Madrid, and I worked there for about six months, covering for someone's maternity leave. I loved it there and didn't want to leave.
Then came the big one - I was posted out to Sana'a, the capital city of North Yemen, in the Middle East. Now that was an experience. I remember landing at the airport and it looked as though we had landed on the moon - very barren, dusty, no tarmac roads, high altitude and such a different culture. I audibly gasped when I entered the Old City of Sana'a, for it was as if I had just arrived in a town lifted from the pages of an Arabian fairy tale. Twisting roads lay at the bottom of narrow canyons of towering thin buildings, with facades resembling gingerbread houses decorated with vanilla frosting. Men dressed in loose earthy-coloured clothes with a solid jambiya (dagger) hanging from the front of their belts and women dressed from head to foot in their black abayas. We too had to dress very modestly, with shoulders covered and it wasn't recommended for us to go out on our own.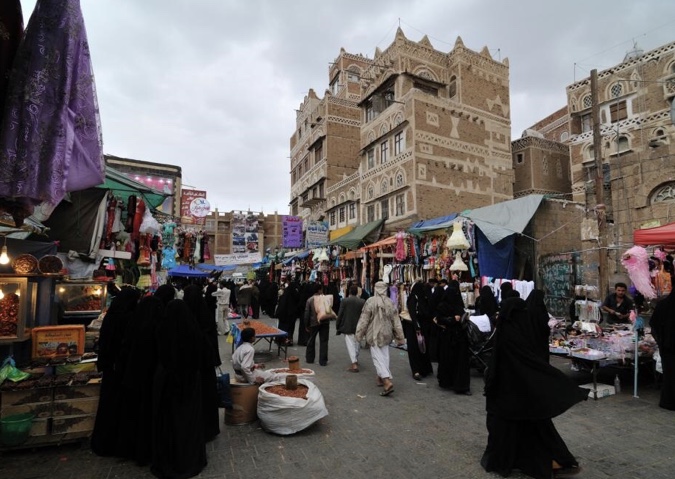 I was married by then and my husband spoke some Arabic, which was just as well as no one spoke English anyway. The role of women in this society is very controlled and restricted – as much by pressures from society than any legal regulations. Women were almost always segregated from men and only seemed to go out, always together, at dusk to do their shopping.
The political situation there was pretty unstable even then and we were advised to always travel in convoy and never at dusk [some local men chew a narcotic leaf, qat, in the afternoons which acts as a stimulant and can cause erratic behaviour: they were not to be argued with at the many checkpoints in the area, where they carried guns, so we always made sure we took whisky and cigarettes with us as bribes in case of any trouble, which was needed on several occasions].
Our ambassador was an Arabist and I often accompanied him on visits to local dignitaries where he would sit on the floor with them, smoking a 'hubbly bubbly' pipe, while I tried to make notes of the meetings! I would finish them off in the (armoured) car back to the embassy where they would be sent to the FCO by secure telegram.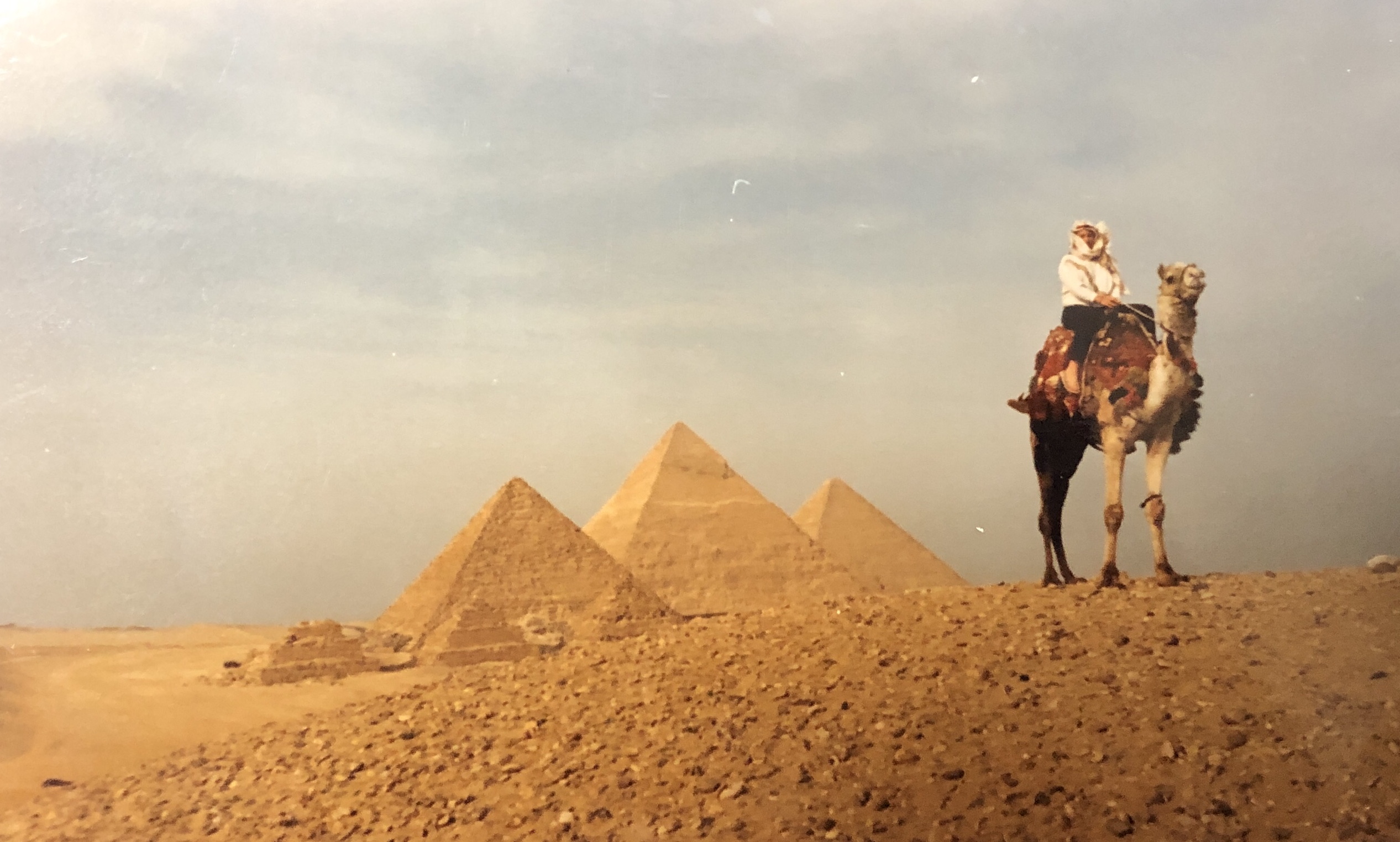 We were there for over five years and despite it being such a difficult place in which to live, we enjoyed it very much. As part of my work I organised a royal visit by Prince Charles and would travel regularly to Cairo, Riyadh and Jeddah as the Queen's Messenger. This involved taking the 'diplomatic bag' containing official paperwork and I would fly first class, with a seat for me and a seat for the diplomatic bag! This would act as an R & R 'rest and recuperation' break as it was regarded as a hardship post. During these breaks I would often ride on a camel out to the pyramids in Cairo, and go shopping in Jeddah and Riyadh as there were no decent shops in Sana'a – everything had to be flown in. We had some lovely holidays, driving across the desert and camping by the Red Sea and often going to Mombasa. We also went on safari to the Maasai Mara in Kenya.
From there I went to work for the High Commissioner in Lilongwe, the capital of Malawi. This is a beautiful country and was ruled by President Banda at that time. (He banned all women from wearing trousers as he thought women's bottoms were too big! So we had to comply too). I organised a lot of state visits whilst I was there and attended several presidential banquets. The country was very poor and of course it is much worse now, and there were a lot of refugees coming in from Mozambique, but our standard of living was very high - we had a cook, a nanny (for our two children by then), a gardener and a security guard. We had several lovely holidays in South Africa and also had the use of a cottage on Lake Malawi which was just like being at the beach, apart from the hippos and crocodiles!
But then we felt it was time to come home – we had all had malaria, as well as other tropical diseases (which could have been fatal if we had not had the medical care of the US Embassy doctors – not available to the locals unfortunately). My father was very ill in the UK and my daughter was five years old, so we would have had to think about sending her to boarding school. All in all we felt it was time to get back to reality.
Q: What did you do once you came home?
A: I worked for the editor of the local newspaper and for the curator at Harlow Carr Gardens for a while, which I loved (not just because it's next to Bettys!). When I came to work at RGS, I thought 'I'll give it a term and see …" I have now been here for 12 years!
Q: Do you ever miss it?
A: All the time, but you can't really live such a life forever. I am pleased I took the opportunity to travel and have such wonderful experiences.
Q: Anything else you want to add?
A: I would advise anyone to do what you want to do. I sometimes wished I had gone to university but I've had a wonderful career and learned a lot in a different way. It was lovely to come home to North Yorkshire and I love my quiet life here, but I am so pleased I've seen other places to compare it to.
Pictured, from top, Mrs Hargraves in her office at RGS; taking a tumble on the slopes of the Ardennes; the marketplace in Sana'a and on a camel at the pyramids