BEYOND THE CLASSROOM: Out of Africa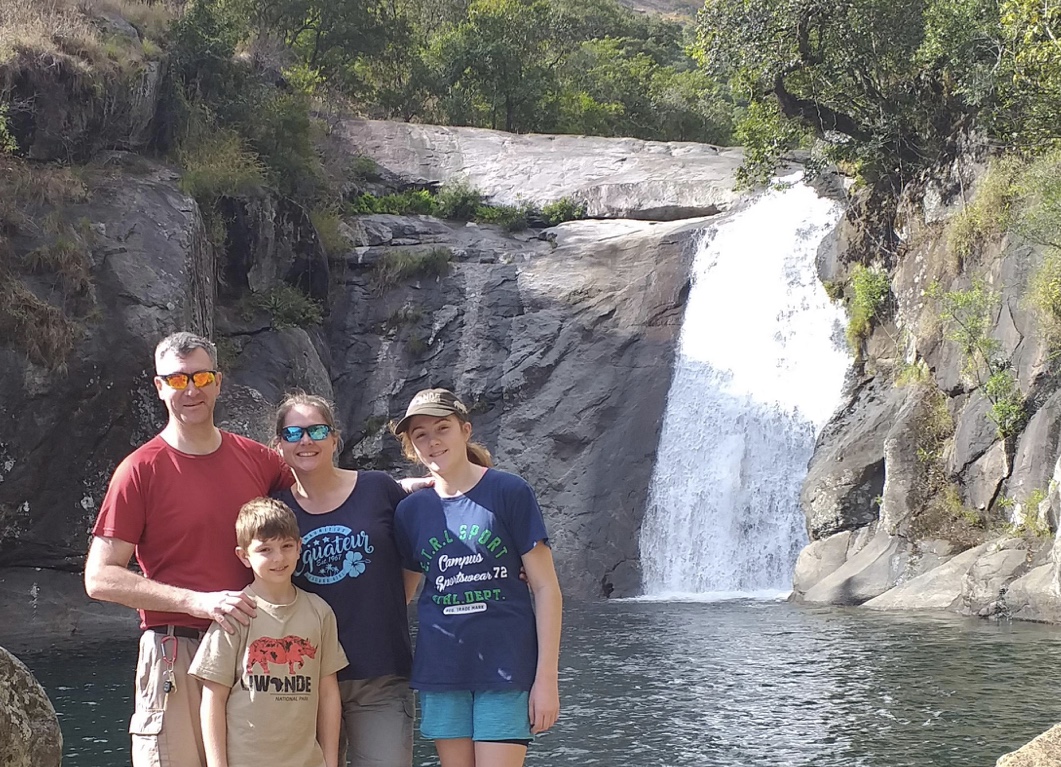 LOUISE SMITH reports on RGS modern foreign languages teacher Mrs Harrison's experience of life in the poor but beautiful country of Malawi, where children walk miles to school and to fetch water and firewood but are accepting of their lot
"MALAWI is one of the most stunning countries I have ever seen", says Mrs Harrison, head of modern foreign languages at RGS. The inspirational teacher, who lived and taught in Blantyre, South Malawi for five years, found hope amongst determined students, living in one of the poorest countries on the planet.
Mrs Harrison was employed at St Andrew's International Highschool (SAIntS), nestled in the commercial capital and surrounded by mountains. Saint Andrew's is a British international school, so only fee-paying 11 to 18-year-olds attend. The children there are generally from the wealthier divide of the population, however not necessarily privileged like you or I, due to Malawi's economic position.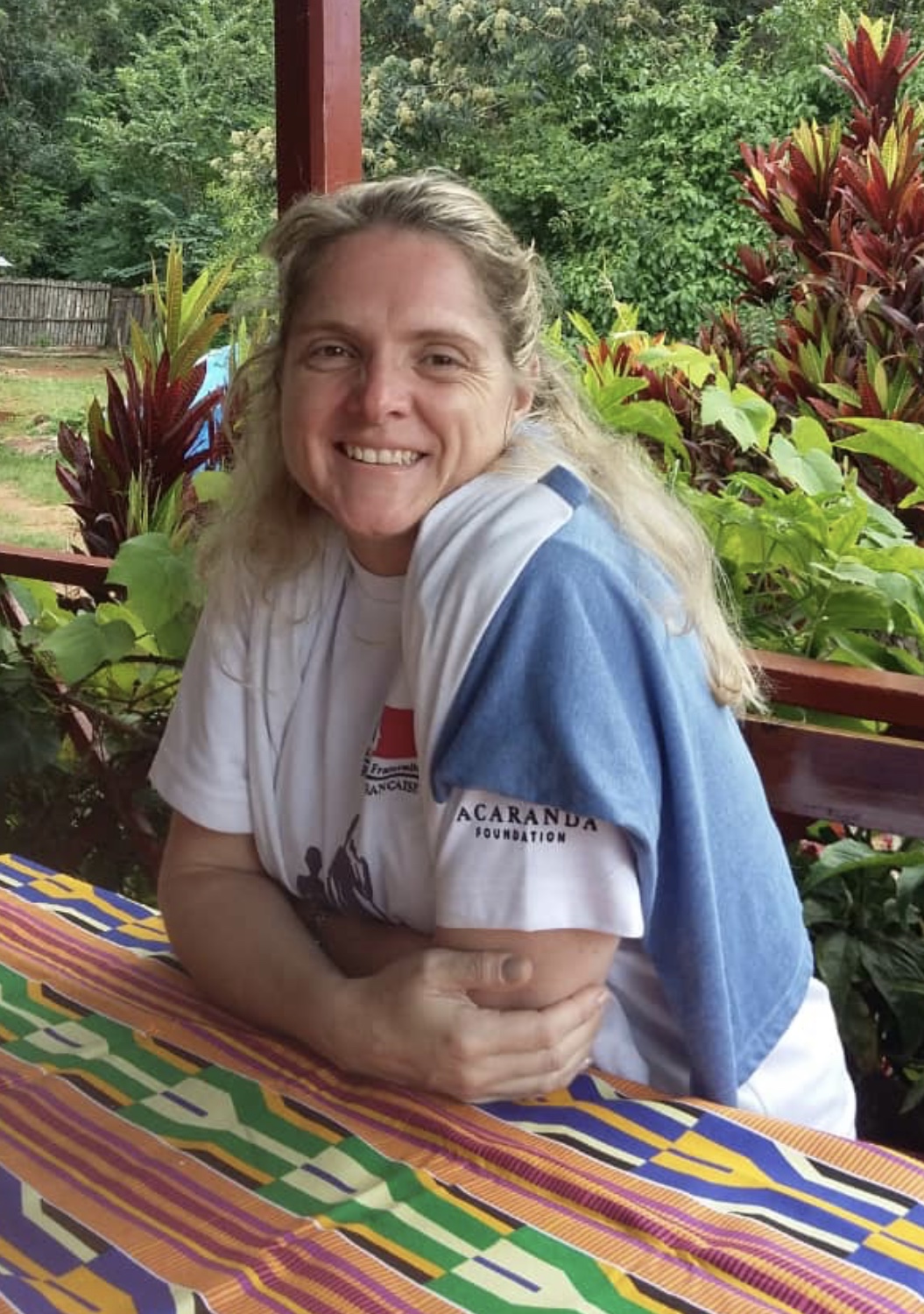 Despite noticeable distinctions between the lives of Brits and Malawians, it is important we do not distance ourselves from those in worse-off countries. Often, due to the complex differences in culture and widening financial contrast, we see no way in which our lives relate when, in fact, we are more alike than we think.
"We did have a boarding facility with about 100 male and female boarders, so that is similar to RGS", says Mrs Harrison. "SAIntS also had a House system, so one afternoon a week there were all sorts of sporting and cultural activities on offer, with House competitions at the end of each half term."
The school also engaged in a number of fundraising events. Mrs Harrison recalls one where they partnered with a neighbouring school to help build toilets and put a roof on the classroom. Like those at RGS, the students at SAIntS were highly motivated as they saw the difference a good education makes to the quality of life, she says.
When queried about Malawi's geography, Mrs Harrison lit up, exclaiming that Malawi is one of the most stunning destinations she has ever encountered.
"It's blessed with mountains, rivers, waterfalls, game parks and, of course, Lake Malawi, known as the Calendar Lake, because it's 365 miles long and 52 miles wide. Rainfall is always reliable from November to April, making Malawi very fertile - anything grows there," she says.
Such an environment sounds heavenly to us in the UK, with exotic temperatures and tropical monsoons springing to mind.
The children begin school at 7am and finish at 12:30pm (excluding Years 12 and 13), due to extreme heat in the afternoons. Whilst this may sound idyllic, there is a dark side to the country's weather. In recent years, climate change means it is less predictable: "Insufficient rain means failed maize crops, while flooding has also caused devastation, such as that seen during Storm Idai, which hit Malawi and Mozambique in 2019. Most houses are not built to endure flooding and vast deforestation has made flooding more frequent," says Mrs Harrison.
The knock-on effect of global warming is impacting countries like Malawi drastically, so opting for ethically sourced produce when you next visit the supermarket is more important than ever.
It was surprising to learn that even though areas of Malawi struggle with extreme poverty and famine, crime remains relatively low. It is a common misconception that levels of poverty are directly proportional to drug misuse, child exploitation and theft.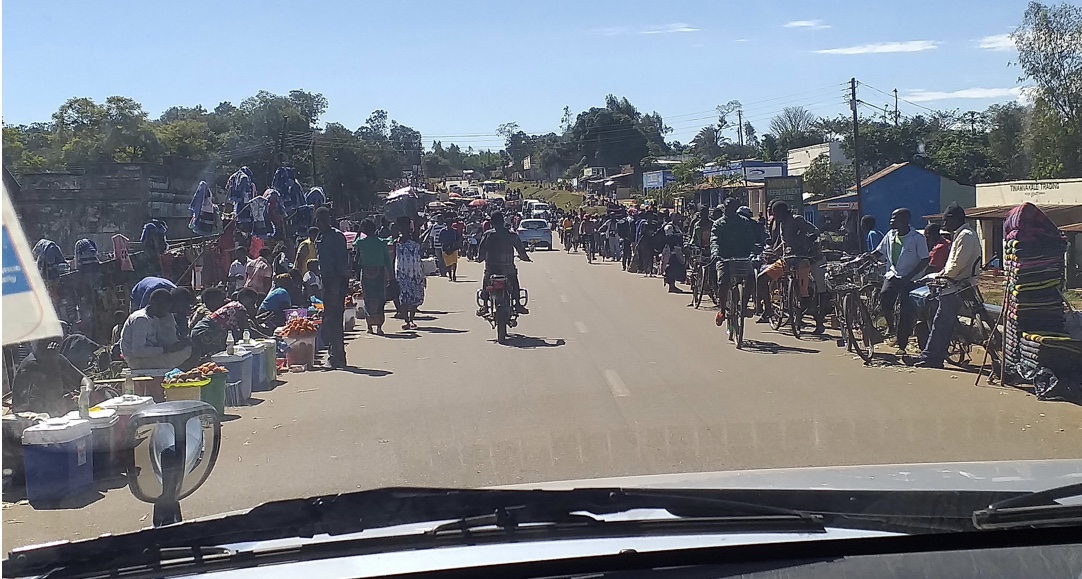 Mrs Harrison emphasised that it was a very safe place to live, even in a city of up to two million people: "There was quite a lot of begging, but that is illegal and there are many organisations working to improve the life chances of Malawians," she says.
Some of the biggest health crises in Malawi currently include HIV/Aids, tuberculosis and malaria. Almost half the world's population live in areas at risk of malaria transmission. In 2016, malaria caused an estimated 216 million clinical episodes and 445,000 deaths worldwide, 90 percent of which occurred in Africa. No vaccine is universally available yet.
Despite Malawi producing some incredible healthcare professionals, many leave the country to work in the UK, causing a professional 'brain-drain'. Mrs Harrison went on the explain how lack of funding means hospitals are over-crowded and pharmacy shelves empty. Roughly one year ago, she found herself hospitalised in Malawi for her asthma, which was the worst it had been since she was 14. Although scary, she admitted she was very well looked after.
Interestingly, Malawian children are generally very smiley, she says, and seem a lot happier than British children on the surface. In some ways, their lives are perhaps less complex than our own. Over recent decades, the Western world has advanced faster than we ever could have imagined, with social media, mental health and a persistent drive for success in the spotlight.
One could say that poorer countries have been left behind, and do not face as many of these problems as we do. Mrs Harrison feels expectations of life are lower, however, the struggles of Malawian children should not be ignored. They are also at the forefront of society but present themselves in different ways than our own. For example, she observed that many children have to walk miles to school or to fetch water or firewood.
Perhaps the most impactful comment she made was: "You do not know what you do not have. They are accepting of a lot in their life… I don't think I met one entitled child in my five years there."
On a parting note, Mrs Harrison recalls her best and worst memories of life in Africa: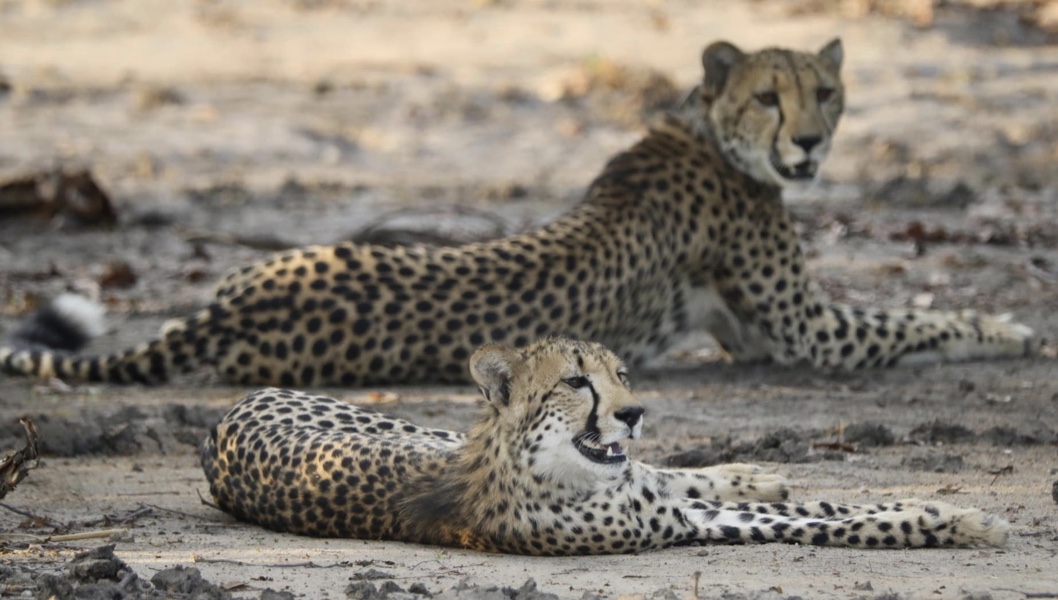 Best memory: "I think probably being at Liwonde National Park, out on a game drive at 5am and finding a female cheetah with her five cubs! They even stopped on the track and let us take video footage and watch them interacting. Also, at Liwonde, being in an underground hide, watching 20 to 30 elephant playing in the water, spraying each other, drinking and the baby elephants learning to use their trunks!"
Worst memory: "The day we were involved in a horrific car crash and our housekeeper's five-year-old son died of malaria on the same day."
Photographs, from top, show Mrs Harrison and her family at one of Mulanje's many waterfalls, Mrs Harrison, a typical village near Blantyre, cheetahs, the school swimming pool, Mount Mulanje, Mrs Harrison, the mountain and school playing fields, a cheetah