Boarder Abi's England triumph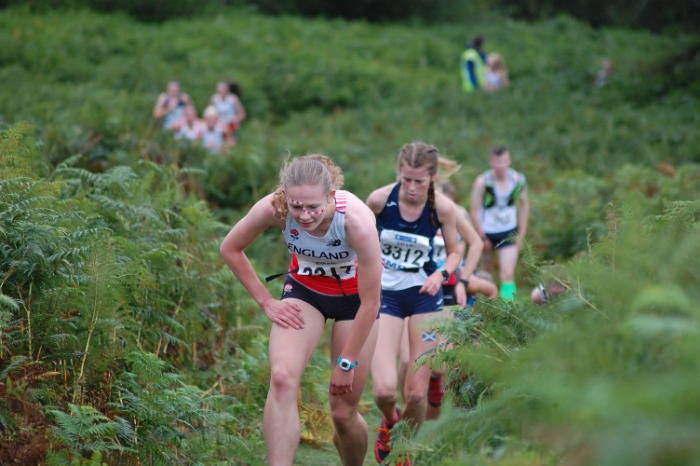 TALENTED athlete Abi Smith is a name to watch. The 16-year-old led her England team mates to a bronze medal win when she was first to cross the line for her country in a challenging mountain race in Ireland.
Abi, a sixth former at Ripon Grammar School, came fourth overall in the Under-17s Home International Mountain Running Championships, competing against 30 other elite runners from Britain and Ireland at Glendalough in the Wicklow Mountains.

She completed the testing 5km course, with 234m of climb, on the lower slopes of Camaderry Mountain, in 23mins 3secs.

Abi, who got to the top in second place, says the downhill run was particularly tough: "The sheer impact of hitting the ground really hurts your muscles. The uphill, which relies on endurance and strength is definitely my strong point."

Also a keen cyclist and swimmer, Abi has been competing in triathlons since the age of ten, taking part in National Super Series events all over the country, and regularly finishing in the top five.

She trains six days out of seven, spending about ten hours a week on her sport: "I really enjoy it. It is nice to get away from studying and let off steam. And I am very competitive. I like being proud of myself and achieving things."

Having joined RGS from Ryedale School near Helmsley as a boarder, she says being on site at school all week is ideal: "The good thing about being a boarder is I can use all the sports facilities here and, because I don't have a long commute to school, have more time to spend on homework and the gym.

"There are some good hills in these parts and it's a new area I'm really enjoying exploring."

Studying PE, psychology, biology and geography at AS level, Abi, whose mother, Ruth, is an events organiser and father, Stephen, works as a forester, hopes to study a sports-related subject at university.

A Yorkshire Triathlon Academy athlete, she also runs for the City of York Athletic Club and cycles for Clifton Cycling Club and Moonglu in Ripon.