Boarding students make excellent progress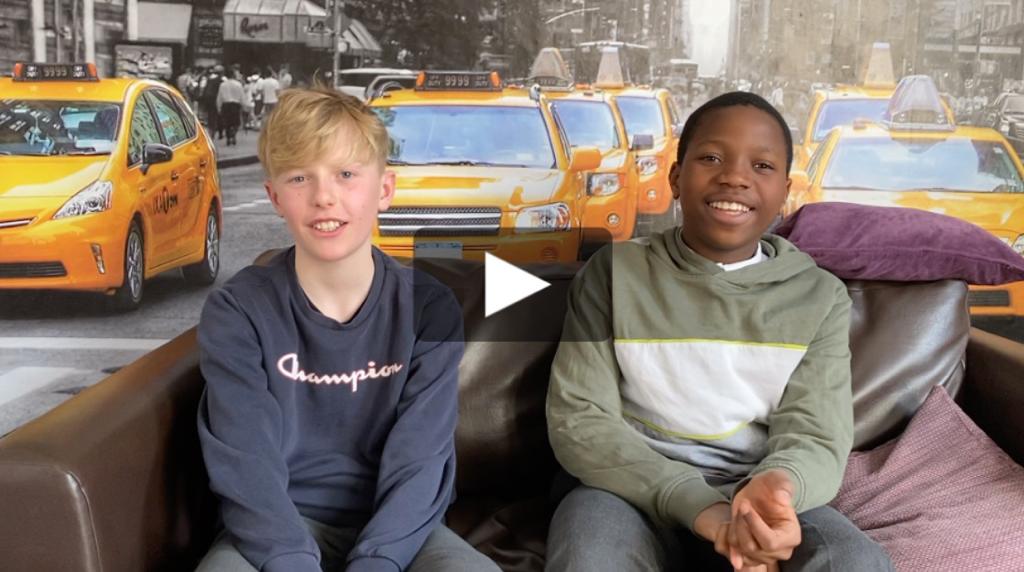 STUDENTS enjoy boarding at Ripon Grammar School, develop positive relationships and make excellent progress with their education.
That's the verdict of government inspectors, who commented that students feel their boarding houses are like 'big families'.
The no-notice Ofsted inspection in February resulted in the school being judged 'good' in all areas: the experience and progress of children, the help and protection of children and the effectiveness of leaders.
Headmaster Jonathan Webb said: "We are extremely pleased with the outcome of this report given the increased rigour, now evident from Ofsted, which is being applied to the inspection framework."
Inspectors, who said boarding was supported by aspirational and well-qualified staff with a good level of student voice, praised effective safeguarding, with 'strong trusting relationships, effective oversight of premises and vigilant staff.'
Staff were also praised for the academic support they provide: "Students develop effective study routines and are helped by boarding house tutors. The guidance children receive helps them achieve very good academic results."
The report also highlighted excellent student behaviour, which has a positive impact on their overall progress in school. It emphasised that another strength of the boarding provision is the wide range of activities and opportunities open to students.
Mr Webb added: "Since our last inspection in 2017, boarding at RGS has most definitely moved on with some essential, possibly less eye-catching, initiatives such as the considerable amount of investment we have made to site and fire security in both houses, extensive upgrades to staff accommodation to ensure we recruit and retain highly qualified and committed staff, and improvements in some of the social spaces such as communal kitchens and common rooms.
"Last year we also added a further ten new bedrooms in School House to accommodate boarders. In addition, a huge amount of work has been done to standardise routines across both houses and promote boarders' independence."
The report based on evidence came from observations and interviews with students, staff and parents, contained three recommendations, two of which have been actioned immediately.
Additional planting around Johnson House has been undertaken to improve screening from the 3G pitch and a few adjustments have been made to medication auditing procedures.
The third recommendation regarded the need for upgrade some aspects of accommodation.
"This is timely," said Mr Webb. "Having completed the essential changes around health and safety, site security and staff accommodation, we are now looking to invest in fabric upgrades over the next few years with shower replacement in Johnson House and improvements to communal areas and some study bedrooms in School House in this financial year."
"I would like to thank both Mrs Day and Mr Spiers for the dedicated work they have undertaken prior to the inspection and for handling the inevitable stresses to the three days with remarkable calm.
"No doubt they will only say they are as strong as the team around them and so I would also like to thank Dr Martino as deputy housemistress and all the house tutors who work to ensure our boarding community is supported and cared for. My thanks are also extended to the premises department, in particular its manager Mr Hogg, who has consistently and tirelessly worked hard to project manage the capital developments in boarding over the last three years.
"I am confident that, under Mrs Day's leadership, boarding at RGS will continue to grow and flourish, both in terms of the numbers in each house, but also in terms of the commitment we give to pastoral and academic matters and in ensuring we continue to offer a wide range of engaging and exciting activities for both our weekly and termly boarders.
*Click on the video, top, to hear what Year 7 students Zac and Josh have to say about their boarding experience
You can read the full inspection report by clicking here but we have also listed a few highlights of direct quotes from the Ofsted report, below.
"Students enjoy boarding at RGS. They make new friends and enjoy socialising with children of all ages. Children feel they are fortunate to board at this school and believe the experience helps their overall development. Students told inspectors their boarding houses are like 'big families'."
"Boarding students make excellent progress with their education and the guidance they receive helps them achieve very good academic results."
"Children develop positive relationships with boarding staff and feel they can talk and share any issues or worries. They feel able to do so, because of the strength of relationships they develop. Everyone has someone they can talk to, which means children feel reassured."
"Children are helped to settle as boarders. Older children help the younger children, or those new to boarding, to feel at home. There is a well-established routine of visits to the school before children begin boarding and the head of boarding meets all prospective boarders. This means that when children arrive at the school they are prepared and are more likely to enjoy their boarding experiences."
"Children enjoy a wide range of activities and opportunities. These provide fun experiences and increase children's confidence and team-building skills. Children who stay at weekends help to choose what activities they do. This can include daytime trips away, very popular quizzes and activities such as tree planting. Weekend boarders thoroughly enjoy these events, as well as having time to relax. The opportunity for activities us one of the strengths of the boarding provision."
"Children contribute their views to the running of the boarding provision. Some attend regular student council meetings, where they convey the views of the wider student group. All children are encouraged to complete surveys about their experiences as boarders. Leaders analyse their responses and take action to meet their requests. All well as helping improve children's experiences, these surveys show children they have a right to have their views heard. This is valuable for their developing sense of self-esteem."
"Students develop effective routines for their studies and are helped by boarding house tutors. Students studying for A-levels are increasingly independent in their learning. They feel this is good preparation for university."
"Children's behaviour is excellent. This has a positive impact on their overall progress in school."
"The head of boarding is aspirational for children, she knows their progress as well as their vulnerabilities, ensuring children receive the support they need and identifying children who can rise to the challenge of student leadership. She provides encouragement for them to succeed."
"Staff are vigilant and children's safety is prioritised, with strong, trusting relationships between staff and children. Staff regularly complete training and as a result of the support and training they receive, they improve their ability to understand and meet the needs of the children. Staff feel well supported."