Brody's biscuits help boost midwives' morale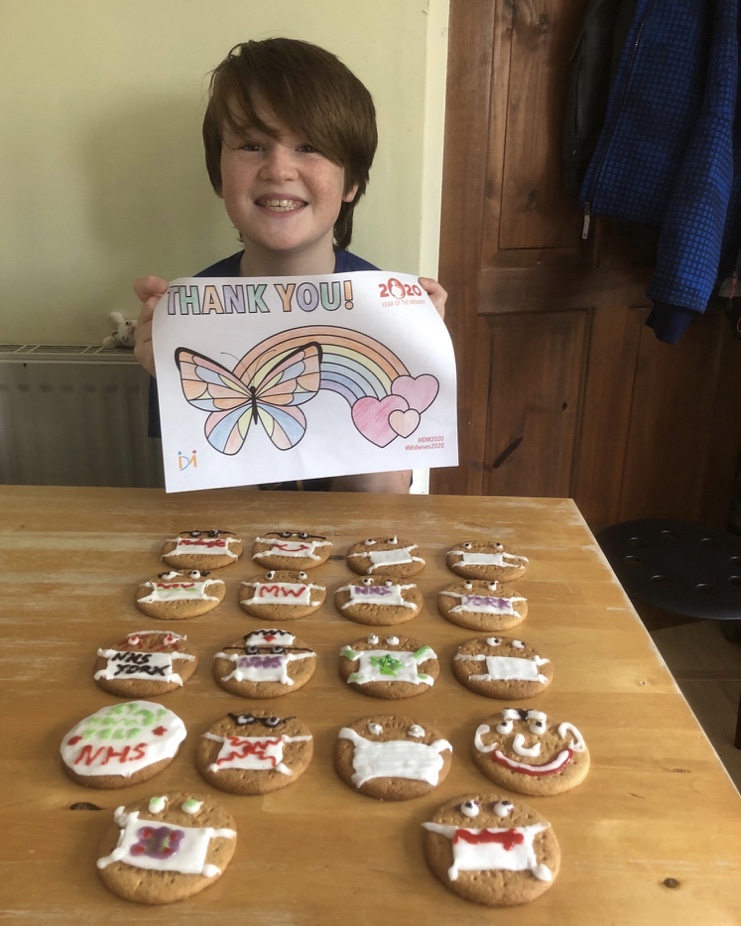 A CREATIVE Ripon Grammar School student whose parents are both frontline workers cooked up a novel way of thanking NHS staff working throughout the coronavirus pandemic.
Brody Sear, from Ripon, made some tasty biscuits which he decorated with colourful faces wearing protective masks for the midwives of York's maternity unit, where his mother works.
The 12-year-old wanted to do something to mark the International Day of the Midwife, especially since 2020 has also been declared International Year of the Nurse and Midwife by the World health Organisation, he explained.
Brody's dad Wayne, who is in the Forces, said Brody, who loves cooking, had come up with the idea himself: "His mother and myself have both had to work through this unfortunate period and Brody's mother has to keep her distance until she is fully cleaned up when she comes home from shifts. It is quite an uncomfortable time."
As well as being a lovely gesture to help boost the morale of the fantastic staff in the maternity unit Brody's baking had proved to be a welcome distraction from schoolwork, he said.
Sandra, one of the midwives in York, told Brody they had all enjoyed the biscuits: "They were a great and thoughtful treat to keep us going during our long shift."