CAREERS: Inside the corridors of power
Sixth form students outline some of the varied work experience placements they have undertaken and explain how they benefited from the process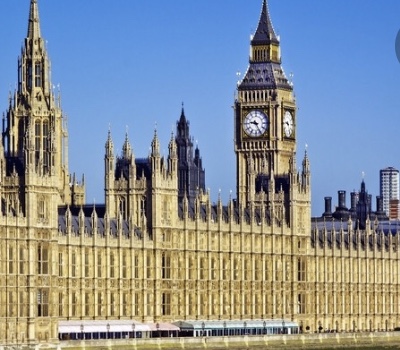 DOMINIC LIVESEY gained a unique insight into the world of politics when he shadowed the then international trade secretary Liam Fox in London as well as visiting the Central Criminal Court at the Old Bailey
MY work experience week in London was deeply helpful and highly enjoyable, with each day primarily participating of sitting in the public gallery of Old Bailey in order to sit in the public gallery. This is something I have previously done in local courts but found greatly more informative and exciting in such a richly important and monumental courthouse.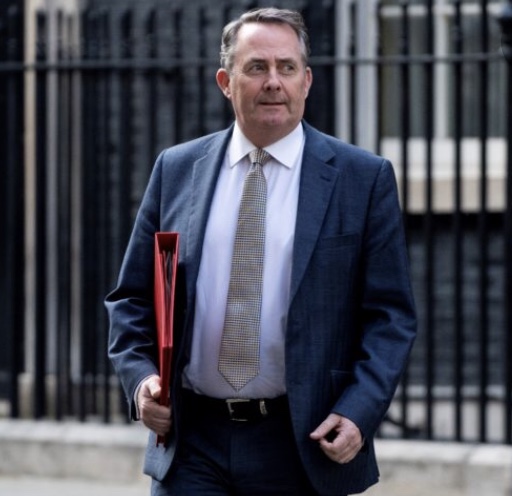 However, the primary reason for my visit to London was a day of shadowing the then international trade secretary Liam Fox. This was an enriching experience, granting a wholly unique insight to the inner workings of British politics.
My day began with a full tour of the Houses of Parliament, including the private office of Dr Fox himself.
After this I attended as Dr Fox went to a local school in order to run a promotional campaign for young business students before shortly giving speech to the press.
The day was very fast-paced and filled with constant travel to many significant locations, including a brief stop at 10 Downing Street.
This was a day which was highly insightful and enriching in the unique world of working politics, and the week as a whole answered many of my questions about work in law and politics in London.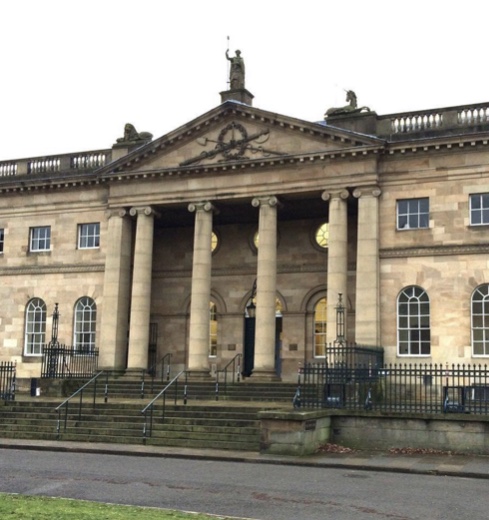 DAISY WIDDOWSON witnessed justice in action when she sat in on a harrowing assault case at York Crown Court
I WOULD like to pursue a career in law and study it at university so I knew that work experience within Haddleton Legal in Harrogate, would be an enlightening insight into the workings of a law firm.
During my time there I got the opportunity to work alongside many solicitors who specialise in different areas and I particularly enjoyed understanding the scope of corporate law.
I was also given the chance to do the general data protection regulation (GDPR) course which helped me understand the importance of the protection of personal information, which is particularly significant and a necessity within corporate law.
When I was not at the law firm, I visited York Crown Court and was able to observe the mechanisms of the court, which proved to be very interesting as I watched a young girl getting sentenced to eighteen months in prison for assault.
Doing work experience at Haddleton Legal confirmed my desire to study law at university and to hopefully practise as a solicitor.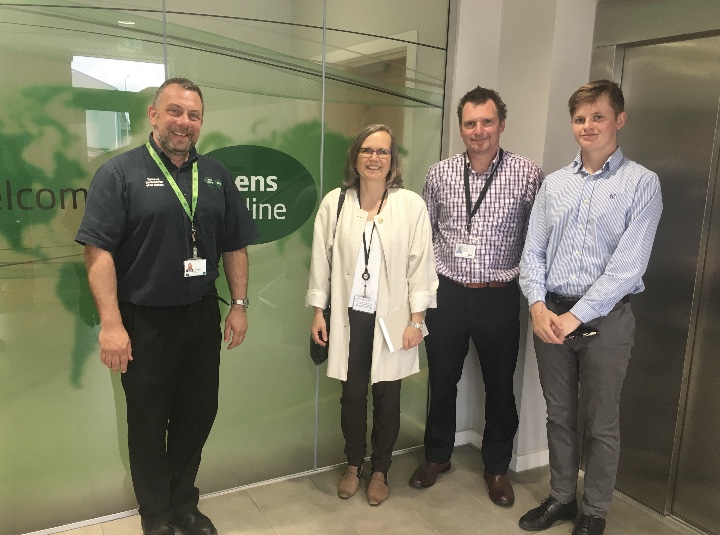 SEBASTIAN LYONS explored how businesses deal with their impact on their environment during his week spent at the Specsavers headquarters in Guernsey
MY intention was to get an insight into how businesses react to and enact environmental initiatives, due to my belief in the need for conservation measures and the key role government has to play in this.
During my week, I worked with Specsavers environmental manager Rob Jones (pictured, second right, with me, above). Our focus was on looking at the various government and industry-imposed regulations regarding waste and how Specsavers reacts to that.
The most interesting aspect was looking at recent initiatives, like 'carbon reduction commitments' tax, imposed per tonne of carbon dioxide released. However, this failed in the end due to the undervaluing of carbon dioxide per tonne, resulting in a lack of incentives to invest in carbon-reducing technology. This highlighted the failure of many current businesses to self-regulate their environmental impact – with the environment often pushed to one side in favour of sales.
Another issue was the list of inadequate/failing policies enacted by government to deal with the environmental crisis. This demonstrated to me how much further government must pursue regulation in order to create a comprehensive environmental protection programme.
The one bright note was that Rob told the story of how public pressure has resulted in a change in how businesses view the environment over the past twenty years.
This message of hope, illustrating the need for the public to be the driving force behind conservation efforts, was something I think we should all bear in mind.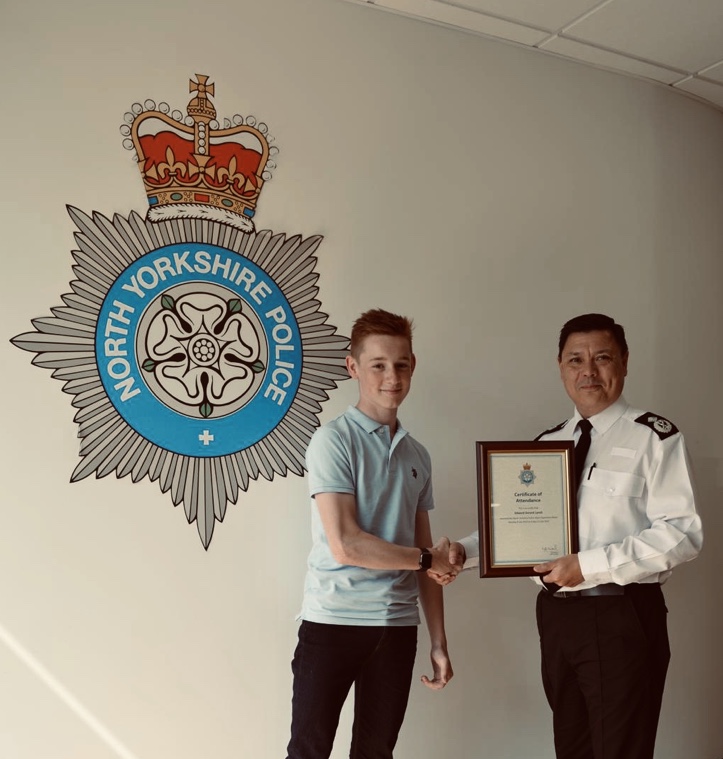 EDWARD LYNCH found out more about the enforcement of law and order when he was one of 19 out of 250 applicants to win a coveted work experience placement with North Yorkshire Police
FOLLOWING a paper application and interview, I was lucky enough to attend North Yorkshire Police headquarters for a week's work experience.
During this time, we visited the force control room where we were shown how calls are received and officers despatched.
We worked with the dog section, observing the dogs in action and meeting the recently recruited young dogs.
We had a fitness test to see if we were capable of being accepted into the force, from police entry level right up to the firearms level. After this we were trained in how to use a taser gun and were shown the police helicopter.
A crime scene investigations officer explained the role of forensics while armed response officers talked about their role and showed us their equipment including rifles and tasers.
We also had chats from cybercrime officers, the homicide unit and more.
It was interesting to see inside the various police departments and learn about the requirements for each unit, as well as meeting the others who were on work experience placements with me.
We were all presented with certificates by the assistant chief constable at the end of the week.