CAREERS: Speed networking is an instant hit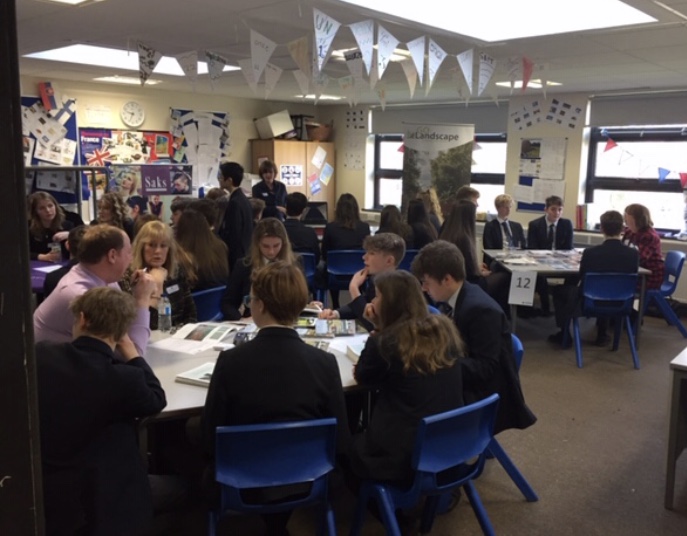 AN innovative new speed networking careers event has proved an instant hit with fourth form pupils at Ripon Grammar School.
More than 130 students got the chance to meet with 20 employers from a range of sectors, including construction, travel and hospitality.
Rotating round various rooms in batches of seven, they had to think on their feet, with just eight minutes to find out as much as they could about each of the individual companies and how they go about recruiting employees.
The students, who will be doing their work experience in May, also took the opportunity to explore alternative pathways including apprenticeships at the event, run with the North Yorkshire Business and Education Partnership.
Head of careers Jill Locke said students had honed their research and interview skills: "We were delighted at how proactive students were in questioning such a wide range of employers. It helped build their confidence and provided excellent preparation for their work experience in May.
"It also really opened their eyes to alternatives and the range of options and choices open to them on leaving school," she said.
What students said they learnt from the event:
Learning about different jobs within a business
Being able to see careers I didn't know about
I have enjoyed listening to how employers got their job
I have learnt about asking questions
The positive things students will remember from the event:
You don't always have to go to university
The range of jobs available
That you don't have to stick to one career
That you should do something you enjoy and not what others want you to do
What students said they would do or change as a result of the experience:
I will broaden my view on careers
I have learnt how to approach employers better
I have learnt how to talk to more people and to think of good questions to ask
I have learnt about revision ethics
I need to get more experience