Caretaker John is off on another adventure as he bids farewell to RGS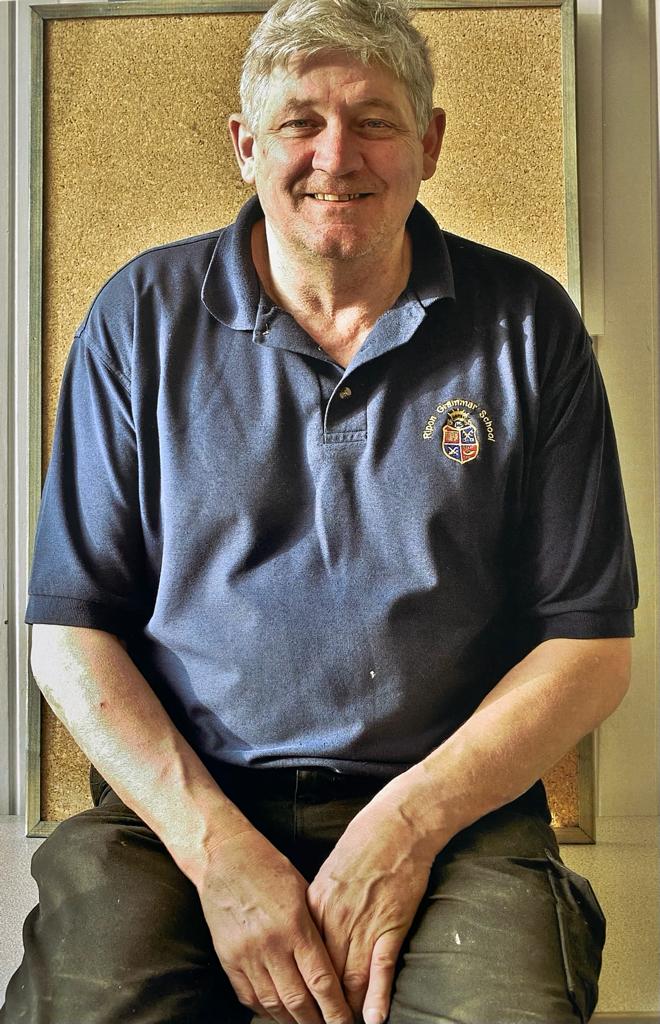 Caretaker John Hanson reveals he was once a long-haired hippy who travelled Europe, living on a kibbutz in Israel and a commune in Crete for ten years before returning to England to run a sheet metal business. The former county chess champ reflects on his 15 years at RGS
Q: When did you start at RGS and what roles have you enjoyed?
A: I started 15 years ago, in 2017, working as an assistant caretaker and now caretaker.
Q: What has been the worst part of the job?
A: I don't mind cleaning toilets but I don't cope very well with cleaning up sick!
Q: What has been the best part of the job?
A: Meeting lots of people. I used to be a sheet metal worker, which involved staying in your own workshop. I didn't know a lot of people in Ripon when I came here, but I soon met a wide variety of people, who are really friendly.
Q: What did you do before RGS?
A: I had my own firm in Starbeck, Abbson Stainless, producing stainless steel for companies like Betty's and Taylor's Tea, but had to sell up when I got bad arthritis.
Q: What will you miss most?
A: Being active.
Q: What are your main interests outside school?
A: I love rugby and used to play a lot of rugby league. I'm originally from Wakefield and was a prop for Hunslet Rugby League in Leeds. I was also a chess champion when I was a teenager. My father worked in the prison service so we moved around a lot. I was the Devon County Chess Champion when I was 15, and I also enjoyed cross country.
I love my allotment in Ripon, behind the school, where I grow mainly fruit, like plums, raspberries, grapes, strawberries, blackberries and red berries.
Q: What would surprise people about you?
A: I was a hippy and I travelled around Europe from the age of 25, living in a Kibbutz in Israel for a year and in a hippy commune in Crete for ten years, where I picked olives and worked in greenhouses as well as helping to do up buildings which hug the rocks on the hillside in the White River Valley, now a holiday complex for those who want to stay somewhere unique, off the beaten track.
Q: What do you plan to do next?
A: I will be moving to Northumberland with my wife Sophy, who is a social worker in Newcastle, to look after my 19-month-old granddaughter. My daughter Poppy works in the prison service and my son-in-law works shifts in a chemical factory, so they find it difficult to get childcare.
Q: What are the main changes you have seen at RGS?
A: Mainly all the new developments, such as the maths, music, sixth form and humanities blocks, as well as the new sports hall, changing rooms and 3G pitch. There are so many more facilities now.
Q: Looking back on your time at RGS, what do you feel most proud of?
A: My job is being friendly and helping everyone, everybody knows me. I've kept the school going!