Carys wins National Youth Theatre place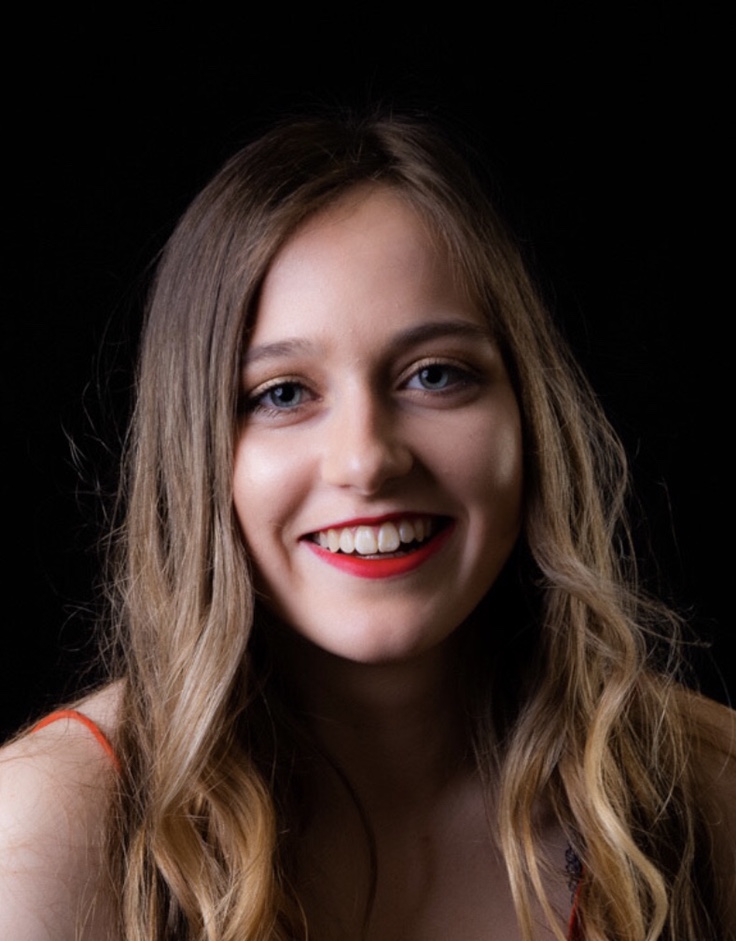 A RIPON Grammar School sixth former is set to follow in the footsteps of Dame Helen Mirren, Daniel Craig and Idris Elba after winning a coveted National Youth Theatre place.
Carys Peedell beat thousands of aspiring young actors to be accepted onto the world-leading theatre's highly sought-after intensive drama course following a two-stage virtual audition.
This also entitles her to become a member of the NYT company, which means she will be offered casting auditions, work experience and opportunities to perform in productions up and down the country.
The 17-year-old from Kirklington, near Bedale, has dreamt of being a star of stage and screen from an early age: "I've loved acting for as long as I can remember – when I was little, I would constantly dress up and make films with my sister."
As a quiet child, she was offered minor parts in primary school productions but confesses she wrote her own version of a play at nine years old, to guarantee a leading role: "We put it on in front of the whole school and parents even came to watch."
Through performing, she conquered her shyness: "I found I could be loud and confident when playing someone else. People saw me in a different light and that's when I decided I wanted to be an actor."
She is now looking forward to beginning her summer training with NYT: "It's an amazing opportunity and has been the launch pad for many successful acting careers."
Carys, who studied acting, dance, singing and musical theatre with Upstage Academy of Performance in Ripon, achieved distinctions in all her London Academy of Music and Dramatic Art exams, including grade 8s in solo acting, duo devising drama and group acting.
One of the highlights of her acting career so far has been - along with acting partner Alfie Davies - winning the Harrogate Competitive Festival Speech and Drama Championship final last year.
A regular in Upstage's Harrogate Theatre summer musicals, Carys most recently played the part of Elle Woods in Legally Blonde and is now preparing to film High School Musical, in which she is to play Sharpay Evans.
She is also working on a production of Two by Jim Cartwright with a cast of keen RGS actors, to be performed at Ripon Grammar School on July 19.
Previous school roles include parts in Toy Story, Charlie and the Chocolate Factory, Oliver, and A Midsummer Night's Dream, for which she also won awards.
Having taken A-levels in chemistry, psychology and art, ambitious Carys also completed an extended project qualification on the acting practitioner Konstantin Stanislavski.
Once she has completed the summer course, Carys will become an NYT company member up until the age of 25.
*The NYT is a world leading youth arts organisation. Since its launch in 1956, it has nurtured the talent of hundreds of thousands of young people aged 14-25.For more information, visit www.nyt.org.uk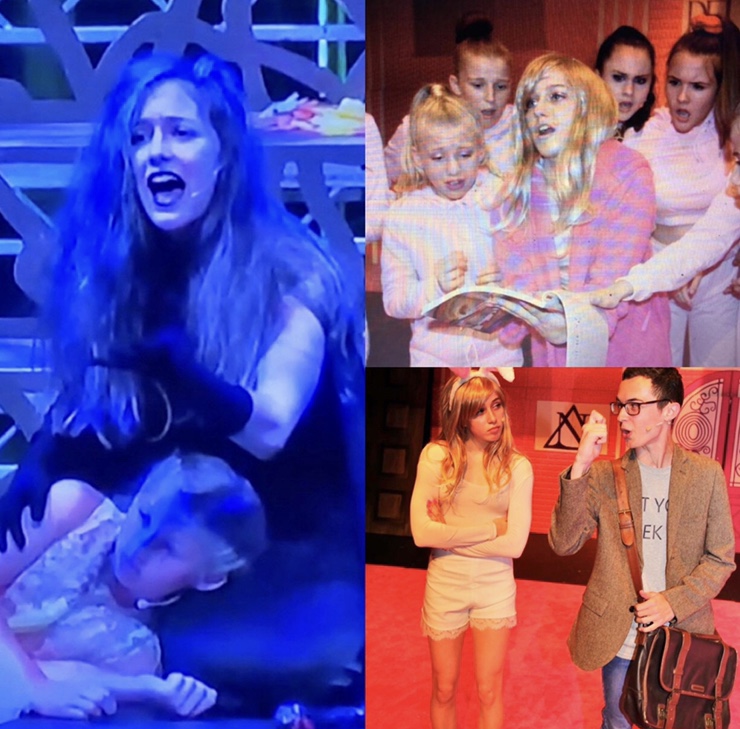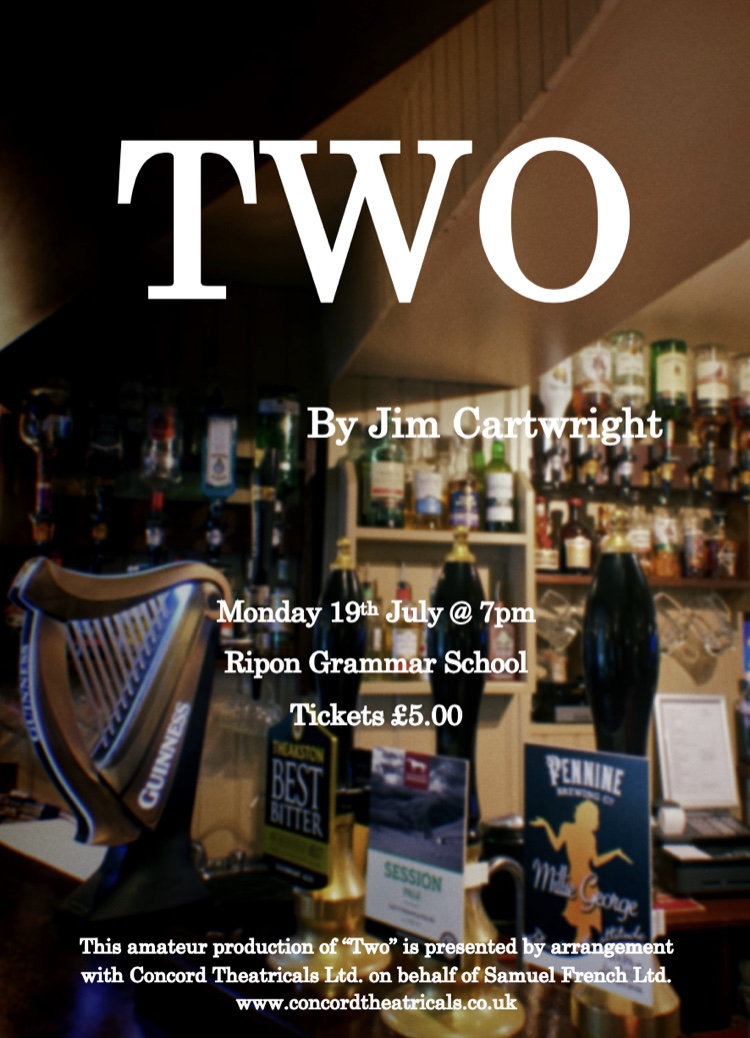 What advice would you give to students who want to follow a similar path:
Clearly get as much experience as possible. Also, there are going to be people, probably many, who don't 'get it' and will put your career choice down, maybe even close friends.
But know that you'll be going somewhere, or already have somewhere where people do totally understand and share your passion, and you won't always feel like you must justify your choices. So, don't give up on what you want to do, just because other people put it down.
Can you explain what the audition process for the NYT involved?
Due to COVID, the audition process couldn't take place in person as it usually would. Instead, there was a two-stage virtual process. The first-round audition involved submitting a self-tape. This included a two-minute monologue and telling them a bit about myself – the dreaded question. It's so much harder than it seems on tape, I would have preferred a live audition. The recall-round was live and took place over Zoom, with a NYT representative on the other end. In this audition, I performed a monologue again, and then they redirect you completely to see how well you can adapt and take direction. Then, like in an interview, they want to get to know you, and see if you'd fit with the team.
Results day was May 12, which was 12 weeks after my recall, and the email arrived just after a chemistry lesson – I couldn't have been happier!
What is your ambition?
To have a long and successful career in the industry – and obviously to win an Oscar!
Tell us about the play you're putting on at RGS on July 20
It's an amazing play that is all set on one night in a pub, and throughout the play you get to know the landlord and landlady and all the different characters who frequent the pub. There are comedic scenes and also some more emotionally intense scenes.
What drama have you been involved in at Ripon Grammar School:
I did drama at RGS for the first few years and have played:
Slinkey in Toy Story (Year 7)
Artful Dodger in Oliver (Year 8) – for which I won the Best Actress Trophy
Violet Beauregard in Charlie and the Chocolate Factory (Year 8)
Puck in A Midsummer Night's Dream (Year 9)
And also in Year 9 I won the Junior Drama Prize
Photographs, above: left, playing the witch in Into the Woods; top and bottom right as Elle Woods in Legally Blonde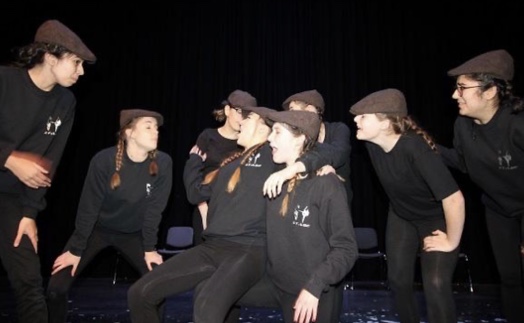 Carys pictured, centre, in a LAMDA group devising drama piece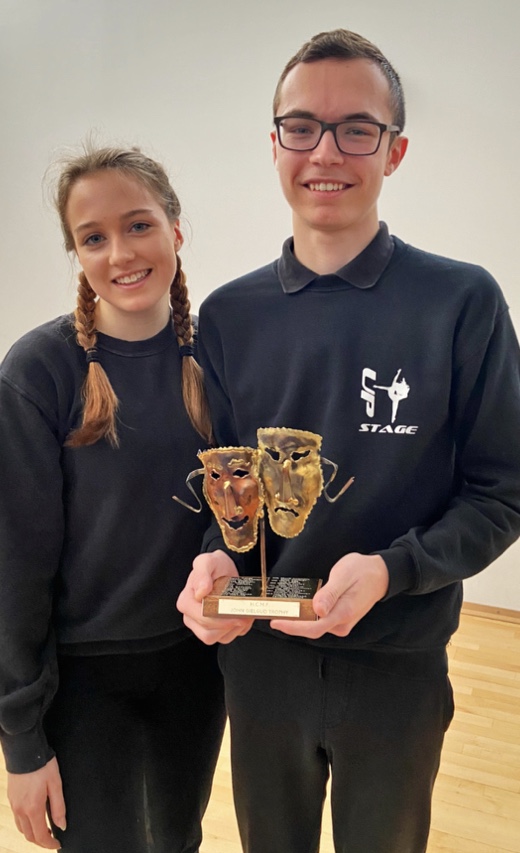 Carys and Alfie Davies with their John Gielgud Trophy for first place in duo acted scene at Harrogate Competitive Festival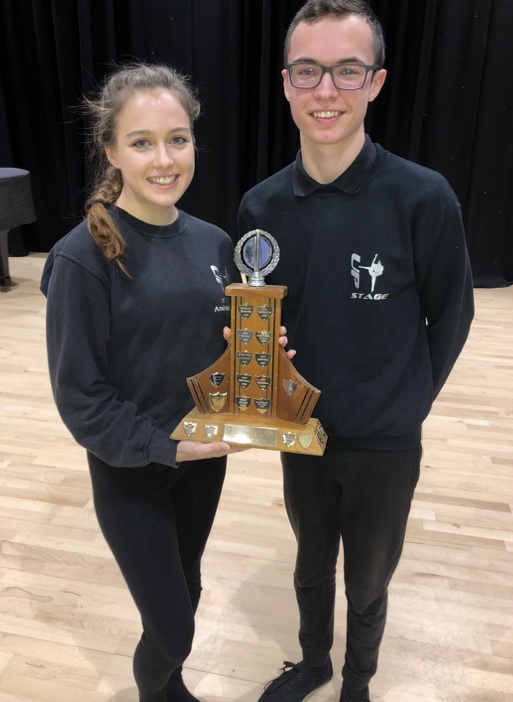 Carys and Alfie, winners of the Harrogate Competitive Festival Speech and Drama Championships final, above. Below, in Legally Blonde