Charlotte's top tips for following your passion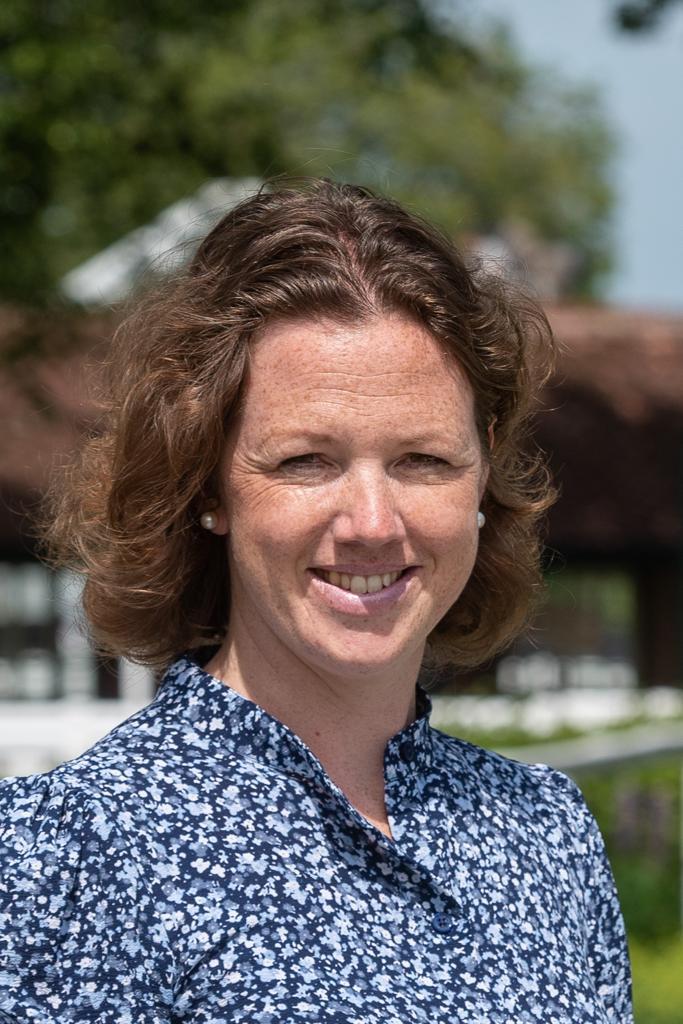 Former boarding student Charlotte Russell, who left RGS in 2001, is general manager of Go Racing in Yorkshire, the marketing organisation for Yorkshire's nine racecourses. Charlotte took business studies, classics and history at A-level before studying management, IT and language at York University, which included a year in industry with BMW's marketing team.
Q: How did you get into the horse racing industry?
A: Having always had a passion for racing and wanting to work in the industry I spent my summer holidays working at York Racecourse and was privileged to be part of the team when Royal Ascot came to York in 2005, while the new stand was being built at Ascot.
I didn't have a job to go straight to after leaving university in May 2005 so after my summer at York Racecourse I did a bit of bush beating at home and then managed the York ice-rink in its first year at Cliffords Tower. Meanwhile Ascot Racecourse were starting to recruit as their redevelopment was coming to an end and I got the position of sponsorship executive.
In 2008 I moved back to Yorkshire and was the business development and sponsorship executive at Beverley Racecourse before heading over to the Yorkshire Agricultural Society at Harrogate, best known for organising the Great Yorkshire Show, as marketing manager.
In 2019 I took on the role of general manager at Go Racing In Yorkshire and have been in position since then.
Q: What have been the highlights of your career to date?
A: Being involved with Royal Ascot at York was certainly a privilege and even though I was still quite young at the time I knew it was history in the making as the royal meeting has never been held anywhere other than Ascot previously or since. Hosting the horses and racegoers on Yorkshire turf for such a prestigious meeting and seeing everyone enjoy themselves gave an enormous sense of pride.
Q: What's the best bit about your job?
A: There are so many good bits. Daily I am seeing and speaking to great people, whether they are from a racecourse, trainers, jockeys, owners, stable staff or racegoers.
Seeing Yorkshire people and horses do well and have success both at home and abroad is a real buzz and you feel part of it - it gives you such a high!
Q: And the worst?
A: I can honestly say there is nothing I dislike about this role, however the tricky bits are when there are a lot of things happening all at once and everything needs to be managed to ensure that each event is able to reach its potential.
Q: What have been the biggest challenges you've faced?
A: Covid was by far the biggest. I had been in the role a year and felt I was ready to take things forward and bang, the racing stopped. Fortunately, being an outdoor sport, racing was one of the first to be able to make a comeback, however this was initially behind closed doors so while we had the sport, there was very little atmosphere and crucially no funds for the organisation and this had an impact for a long time. Thankfully we are coming through the other side now but managing budgets and trying to produce content for the fans who couldn't attend meetings was certainly a challenge.
Q: Who or what inspired you when you were at school?
A: This is a tricky question – I think it was the school itself. Not living in the catchment area meant that attendance at RGS was dependent on earning a boarding place. My parents, twin sister and I were so keen to go to the school that we worked really hard to prepare for the entrance exam and once we were there the hard work continued. The history associated with the school and the fabric of the building, particularly the old architecture, plus the teaching commitment and nurturing pastoral care, especially in the boarding house was very inspiring.
Q: What was the most important lesson you learnt at RGS?
A: That if you want to achieve something you need to put the work in, but support is all around. This was certainly true of my studies and something that has also become evident in my working life.
Q: What do you wish you'd known back then?
A: That life doesn't have a format, you can make your own plan for whatever works for you.
Q: What did you dream of going on to do after leaving school?
A: I always wanted to work in the racing industry so I'm lucky that I have been able to achieve that.
Q: What is the one piece of advice you'd give students interested in following a similar career path?
A: Just put yourself out there to get as much experience as you can. There are so many different careers in racing, which I hadn't realised when I started my journey. There will be something to suit you. If it's your passion, you'll find a way but making connections in the sport will lead you down paths you didn't realise were there.
Q: Can you outline a typical day?
A: It varies depending on the time of year and racing activity. I'm lucky in that I largely work from home, so my hours fit around the school day. The day tends to start with email and administration. Social media is a big tool in engaging our audience, so if it hasn't already been scheduled I plan that for the day.
Different activities take place at different times of the year, so there's generally planning and organising to do, usually in collaboration with the racecourses and sponsors. I look after the budgets and accounts and prepare everything for board meetings which are held three times a year.
We are largely funded by our season ticket holders, important stakeholders who, with the purchase of a Go Racing In Yorkshire season ticket, can attend all fixtures across Yorkshire's nine racecourses. It's important to make sure they are happy and the courses have up-to-date information to allow a smooth entry process.
E-newsletters are sent out monthly, we run a summer festival, sponsored by Leeds-based Sky Bet as well as an apprentice series for young jockeys and an annual awards lunch.
Other promotions include family days, music nights, Ladies days, including the best-dressed final, and we keep track of Yorkshire trained runners across the country and indeed the world.
Q: What extra-curricular activities were you involved in while at school and how valuable were they?
A: I was part of choir which I really enjoyed, especially singing in the old people's homes at Christmas time and in the cathedral.
I wasn't particularly sporty, but I did enjoy House music and drama competitions and I also took part in a production of My Fair Lady.
Outside school I was a keen rider and spent most Saturdays in the winter months hunting and in summer doing Pony Club activities. I believe my twin sister and I along with the Bowden twins in our year were the first team from RGS to enter an inter-school show-jumping competition, which we won!
Q: Who was your favourite teacher and why?
A: There were so many! I was a big fan of Mr Postlethwaite, he was quite scary but had a wicked sense of humour. As a boarder we had some lovely housemistresses, Miss Charlton and Mrs Smith in particular but our cooks and cleaner were really kind too and there was a real sense of family in Johnson House.
Q: Looking back, what would you say has been your greatest success?
A: I think everything I have done to get to the position I have now. When I started working at York Racecourse in my summer holidays, I met Graham Orange who was then running Go Racing In Yorkshire. I told him I thought he had a great job and I'd love to do it and although the organisation has evolved somewhat since he was at the helm it's great to be here and I do remind Graham of that conversation when I see him!
Q: And biggest disaster?
A: My first Great Yorkshire Show in 2012 was the one that was cancelled after the first day due to the torrential rain in the run up to the event and on the first day. It wasn't a great start to show life. Undoing an event is often harder than putting it together, with even tighter deadlines, but I had a fantastic team and we worked through it. All the departments came together to help each other out and even the caterers delivered food to keep us going into the evening. Whilst it wasn't the outcome any of us wanted, the support I felt was empowering.
Q: What do you miss most about Ripon?
A: Fortunately, I'm still in the county and get a few trips to Ripon as part of my work. I often reminisce about my time at RGS on the commute.
Q: What are your hopes for the future?
A: That my children might have the opportunity to attend and enjoy Ripon Grammar School as much as I did. My nephew is due to start as a boarder in September and I think it was a great foundation for life.
Q: Do you have a particular highlight from your time at RGS?
A: The day that they came to film Heartbeat at school, that really was one of the highlights of school life and has always been a favourite programme of mine. If I'm quick enough with the pause button I can freeze frame myself on TV! For the story line the sixth formers were extras playing hockey and the funniest bit was when they came in with our 'costume' took one look at our sports kit and said that it was retro enough to fit in with the 60s era. My sister and I had just started driving and our first car, loaned by a friend, was a 1956 Morris Minor. All the cars had to be taken out of the car park and we proudly drove ours up and parked it in prime position. We asked Mr Postlethwaite to negotiate a fee for us and he said they told him we could leave the car there but they wouldn't pay us.