Computer expert Cliff gives RGS students the edge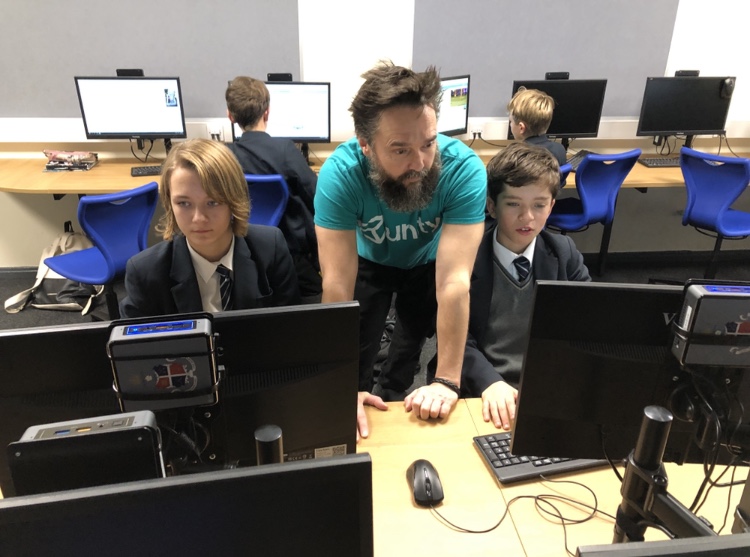 TECH-SAVVY students at Ripon Grammar School are way ahead of the game when it comes to computer coding.
Industry expert and experienced computer games designer Cliff Davies runs a popular after-school club where pupils learn to create their own computer apps, programmes and games using coding language.
Cliff - who has worked for companies including Atari and Big Fish and has helped design more than 50 computer games for consoles including the Sega Saturn and PSX through to the current 'next generation' consoles - started the club in early 2019 with eight to ten students.
Today, around 20 keen young computer buffs turn up every week to test their powers of reasoning and logic while improving their coding skills – and developing some impressive games along the way.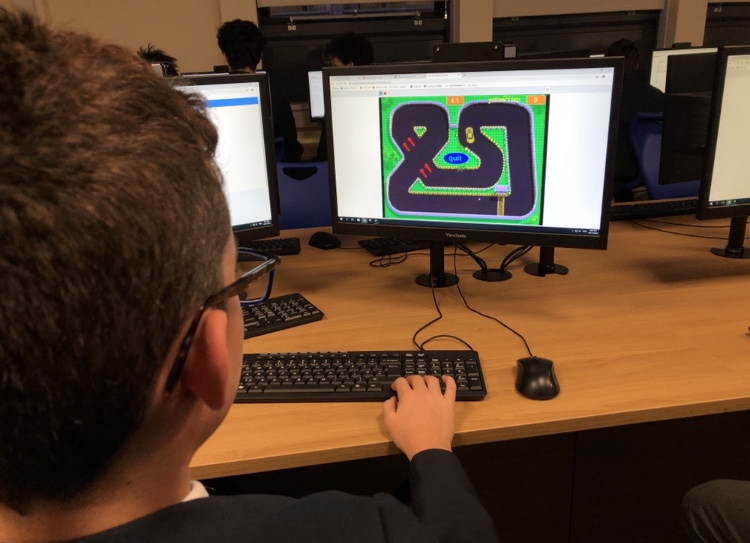 Martha Robinson, 14, from Markington, has developed her own Food Dash game which involves 'eating' and 'growing' food to progress in each level: "Every level is a different maze with different obstacles. Also, as you get bigger It's harder to make your way around," she explained.
She joined the club because she thought it would be fun and is keen to encourage more girls to have a go: "I have learnt much more about coding and am proud of actually making my project work, with the help of my friends and Mr Davies."
Sam Lewis, 13, from Ripon, has created a number of games and wants to build his own computers one day: "I was eager to learn a new coding language and never knew how to create games before I joined the club."
Cliff explained how he first got hooked on computer coding when his father, a head teacher, brought his school's Apple II computer home in 1980.
Then a young teenager, he could apply the logical thinking and structure he developed through coding to other areas of his schooling: "Trigonometry became a snooker game, applied mathematics became games where projectiles were launched through the air with acceleration, air friction and other factors all adding realism. Matrix mathematics become 3D vector games. It wasn't restricted solely to maths but that was an area that I particularly enjoyed so this reflected in the games and projects I would work on."
Soon, he was programming 3D vector graphics games, creating educational programs for schools and reverse engineering software to enable cassette-based programs to work from discs.
He started running coding clubs in schools and libraries in Stockton, teaching the beginners' Scratch coding language, before he moved to Ripon, where he now also runs one in Ripon Library: "It's great seeing the enthusiasm in the children and watching them grow not only in skill but also in confidence as the weeks go by. I run the clubs on a voluntary basis and, corny as it sounds, regard the enthusiasm and enjoyment that I see as my payment."
Scratch, aimed at eight to 16-year-olds, offers a great introduction to programming techniques and structures and allows surprisingly complex games and projects to be created, he says.
"Basically, a computer does nothing on its own. For anything to happen it needs to be driven by a program. Every game you see on a mobile phone or computer is a program. If you're using a word processor it's just another type of program," he explains.
"In fact, if you're using Windows on a PC it's just another set of programs running in the background. It's very easy to learn if you know where to start and aren't afraid to experiment.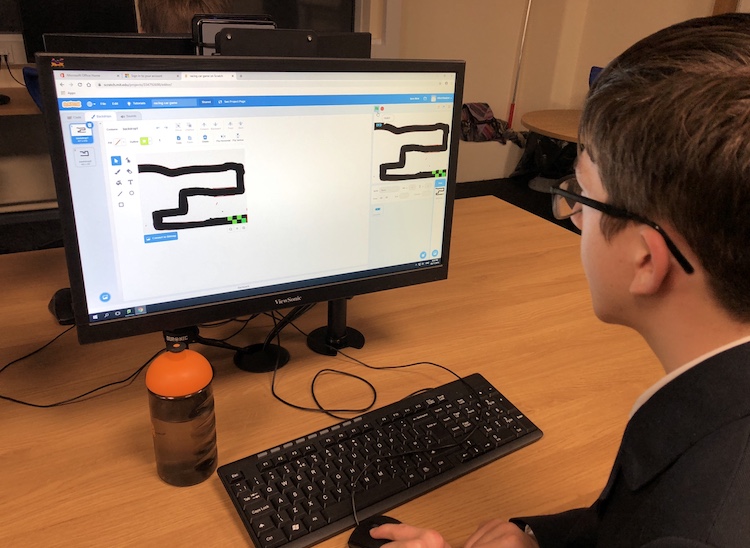 "I generally like children who haven't programmed before to start with Scratch to learn the basics. Once the basics have been learned the next step I suggest is to move on to a text-based language, with Python, with its increased power and flexibility, being a popular choice.
Some of Cliff's Ripon Grammar students have now moved on to more advanced coding, such as Python and even HTML, for website creation: "I allow and encourage the students to come up with their own ideas for projects once I'm satisfied that the core skills are in place. There's a hardcore of six students who've been with me from the beginning, who have all made extremely impressive games and are constantly learning throughout the process.
"The newer students are also constantly impressing me with their drive and enthusiasm. What I want to help them achieve is an enjoyment of programming and the process of creating their projects."
His wife, RGS teaching assistant Clare, son, former student Callum and daughter, current student Cayla, have also been actively involved in the club: "Clare even volunteered to learn Scratch so she could help out."
He is extremely pleased at how students have come on: "I'm proud whenever I see any student actively pushing themselves to learn more. The tutorials I often refer to contain optional extensions and it's always great to see students apply themselves to extend these projects using skills that they have learned.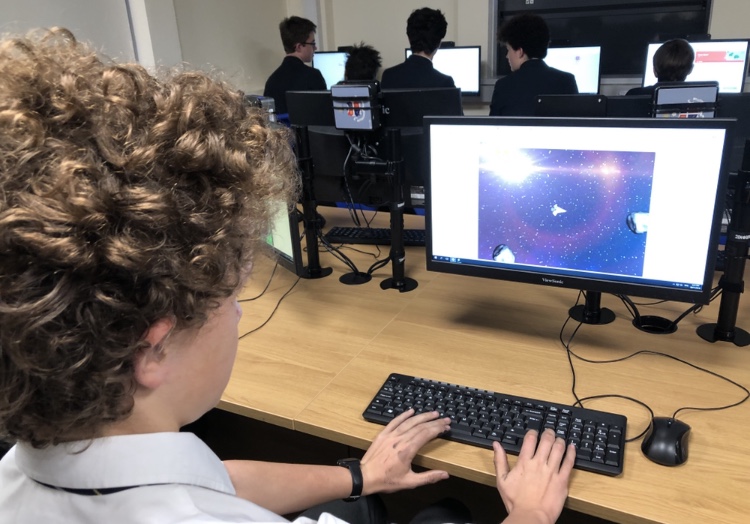 "In my experience, once you've become highly adept with a language such as Python, C++, JAVA, C# or any other, learning each successive language is fairly simple. Knowing one language really well puts you in a great position for being able to learn others as and when needed.
"Even if you just learn the basics it's going to open many possible doors at a later date and will certainly remove the apprehension of programming at a later date should it arise," he says.
With the consolidation of personal computers and the internet into emerging fields such as artificial intelligence, nanotechnology, robotics and biotechnology, many believe it's crucial to improve the coding skills of the younger generation in order to prepare them for future occupations in our technological world.
"It's getting more and more difficult to name an area of employment that doesn't involve computers and specific or general programs that are running on them. That gives an idea of how important programming is both in real life and in the jobs market," says Cliff.
And, with the EU predicting a skills shortage of 800,000 IT jobs across the EU by 2020, he stresses just what a highly marketable skill Python programming is to have on your CV: "I suspect programming positions will far exceed the number of graduates coming out of programming degrees to a higher and higher amount each year."