Congratulations to our North Yorkshire hockey champs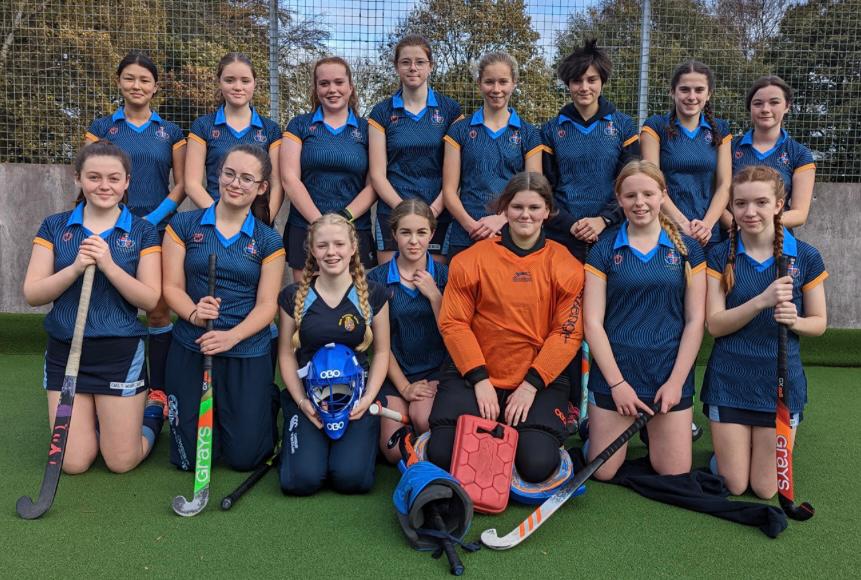 RGS U15 hockey players were crowned North Yorkshire champions in an U16 tournament after beating Queen Ethelburga's in a nail-biting penalty final. Team captain LIBBY ACTON reports
OUR U15 Hockey Team played superbly in the U16 North Yorkshire Tier 3 Sub-Area Tournament, winning all four qualifying matches and gaining a place in the final against Queen Ethelburga's U16s.
The final was a tightly fought match which could have gone either way. At full time, the score was 0-0 resulting in penalty shuffles to determine the outcome. This is where five players from each team each have eight seconds to get from the top of the circle, defeat the goalie and shoot. After an intense round of shuffles, RGS kept their cool and came out the winners, becoming North Yorkshire Area U16 Tier 3 Champions 2022.
It was a great team effort with play spanning the full width of the pitch and lots of possession. Freya Hewitt and Annabelle Crossland played extremely well, sharing goal keeping duties, and didn't let a single goal in during the matches.
As a result, the U15 team went through to the U16 Yorkshire level tournament at Weetwood in Leeds in November.
All matches were extremely close against really tough opposition. The first two matches were lost 1-0, both to last-minute goals. The team hung on to secure a 0-0 draw in the third match and saved the best until last with an excellent 2-0 win in the final match.
The team's Vice-Captain, Aimee O'Dea said: "We were disappointed not to be going to the next round but we played really well and can be proud of what we've achieved. We are an U15 team playing in an U16 tournament – we look forward to facing this challenge again next year."