​Double success for students in prestigious Oxford University competition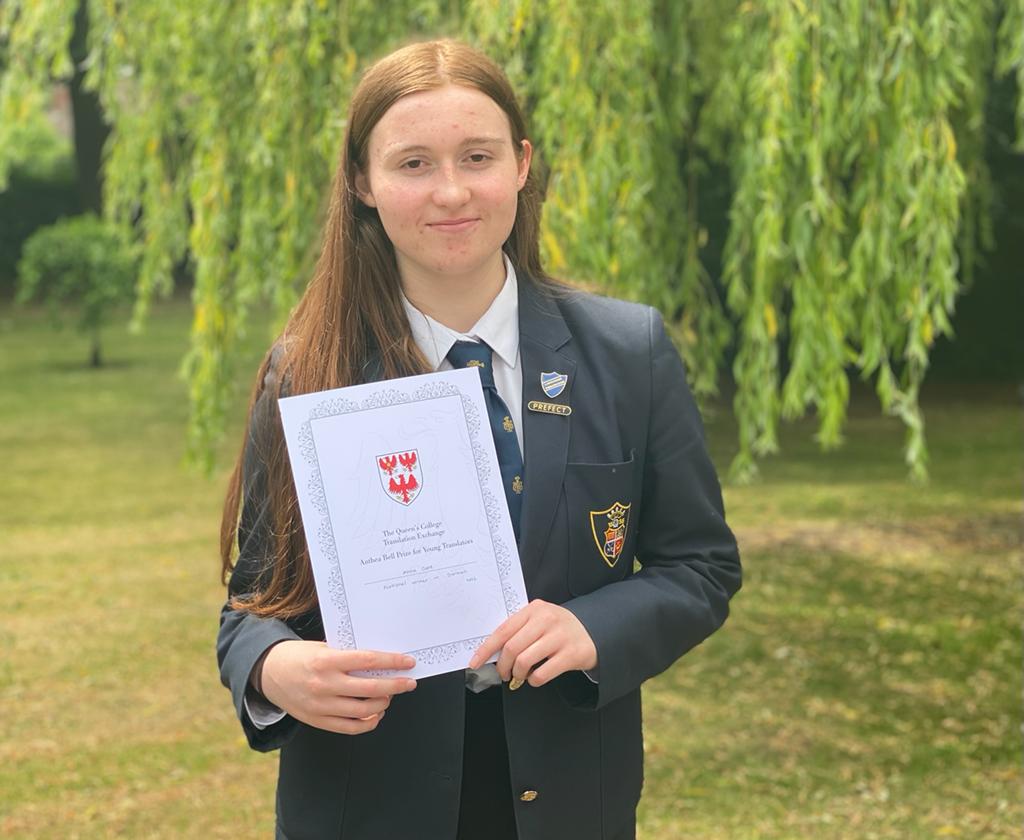 A RIPON Grammar School student with a talent for translation has won a first prize in a prestigious University of Oxford languages competition which attracted 14,000 entrants from all over the UK.
In addition to sixth form student Anna Cope scooping the national title for her skilful German translation in the Anthea Bell Prize for Young Translators, Year 10 student Jack Wright won the regional award for his outstanding Italian translation.
Both entered the advanced level of the competition, aimed at A-level students.
Adventurous Anna, 16, who is studying biology, chemistry and German at A-level and taking evening classes in Russian, said she was absolutely delighted to hear she'd initially won the regional competition: "I'd have been happy getting a commendation. But to hear I'd actually won the national for the best German translation for level 4 was quite mind-blowing."
The gifted linguist, who aims to take a gap year after sixth form to learn a new language and experience a new culture before applying for universities abroad, including in Greece and Korea, to study psychology, law or modern languages, said she found the translation challenging.
"The hardest part was wording it in a way the writer would have spoken it. It's hard to decide whether something is descriptive or analytical when it's in another language and you may be struggling to understand the entirety of the text.
"I had to use synonyms to replace words that simply wouldn't make sense in English such as switching 'with stopped breath' to 'with bated breath'."
Awarded a book voucher for her exceptional work, Anna, who is also starting to learn Korean and Greek and is a member of the school sign language club, says winning has given her new-found confidence: "I'm a perfectionist by nature which makes it hard to believe any work I have done is the best that I could have done. I gained some confidence in my abilities from the competition, knowing my hard work paid off."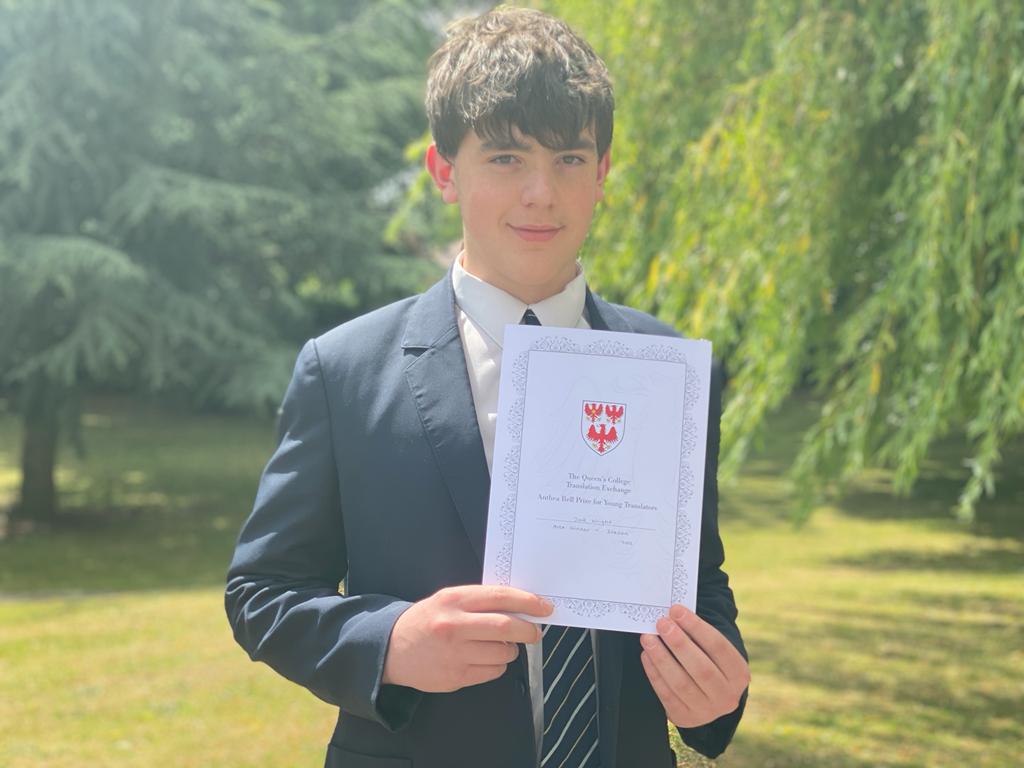 Year 10 pupil Jack, who was born in Italy but now lives outside Ripon, was delighted to receive the North-East regional prize: "I speak, read and write in Italian, and so when I saw the competition I thought, 'Why not?'.
The 15-year-old, who plans to pursue a career as a 3D designer, had to translate an extract of an Italian novel: "It was OK for the most of it but had a few metaphors which required some thinking to translate into English. I gained some confidence in my abilities from the competition, especially when I found out that I'd won the regional, it came as a surprise."
Eight RGS students in total entered the competition, which is inspired by the life and work of Anthea Bell, one of the finest and most influential literary translators of the 20th and 21st centuries, and judged by a team of 36 undergraduates and professional translators.
RGS head of modern foreign languages Claire-Lise Harrison said: "It's an outlet for our most talented linguists to pursue their passion beyond the boundaries of school, giving them a chance to shine.
"To have two students recognised in a national competition is impressive, particularly since the university said they were impressed by the high standard of applicants this year."
Run by Queen's College, Oxford Translation Exchange, the competition, which runs across four levels in five languages, covering all secondary school year groups from age 11 to 18, aims to promote language learning across the UK and to inspire creativity in the classroom.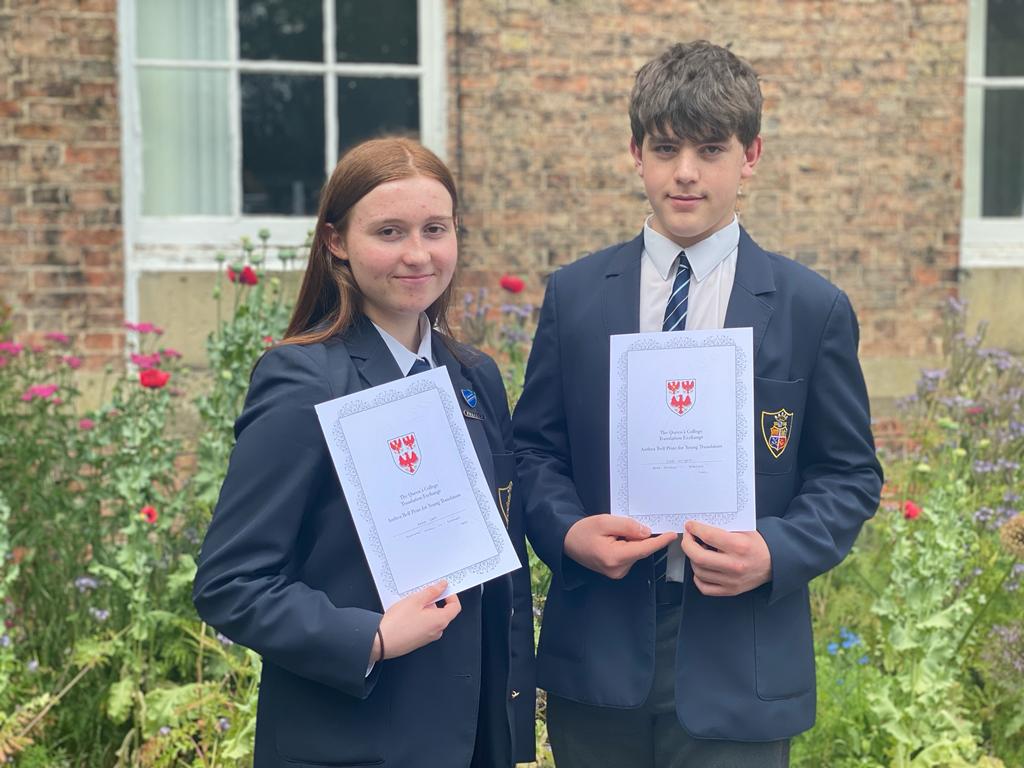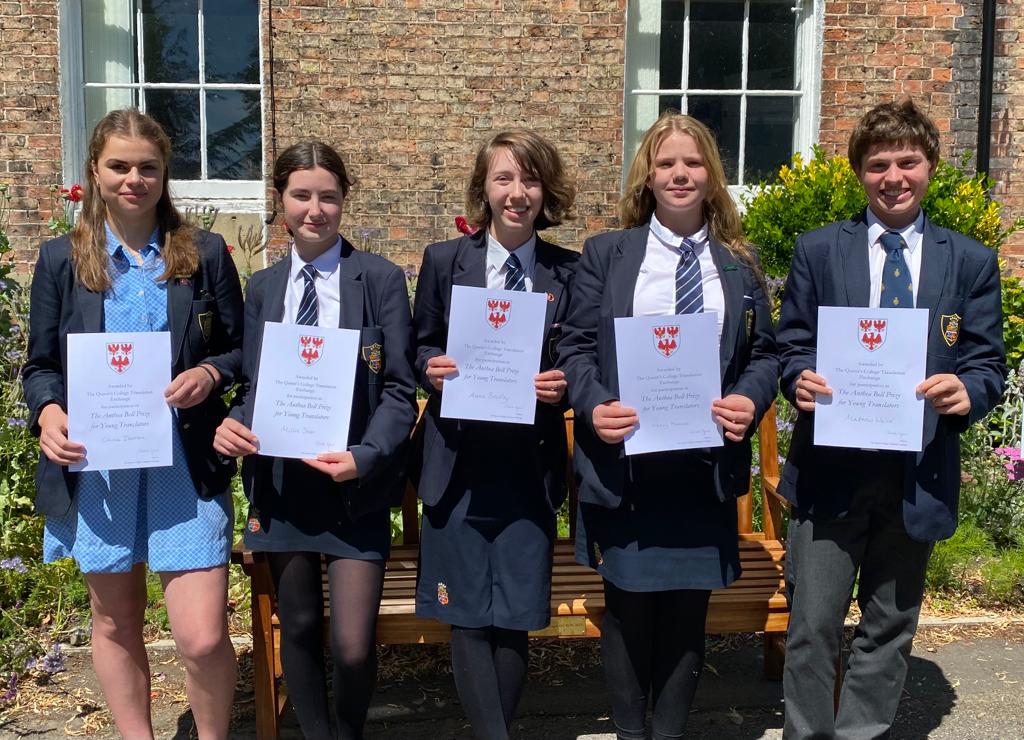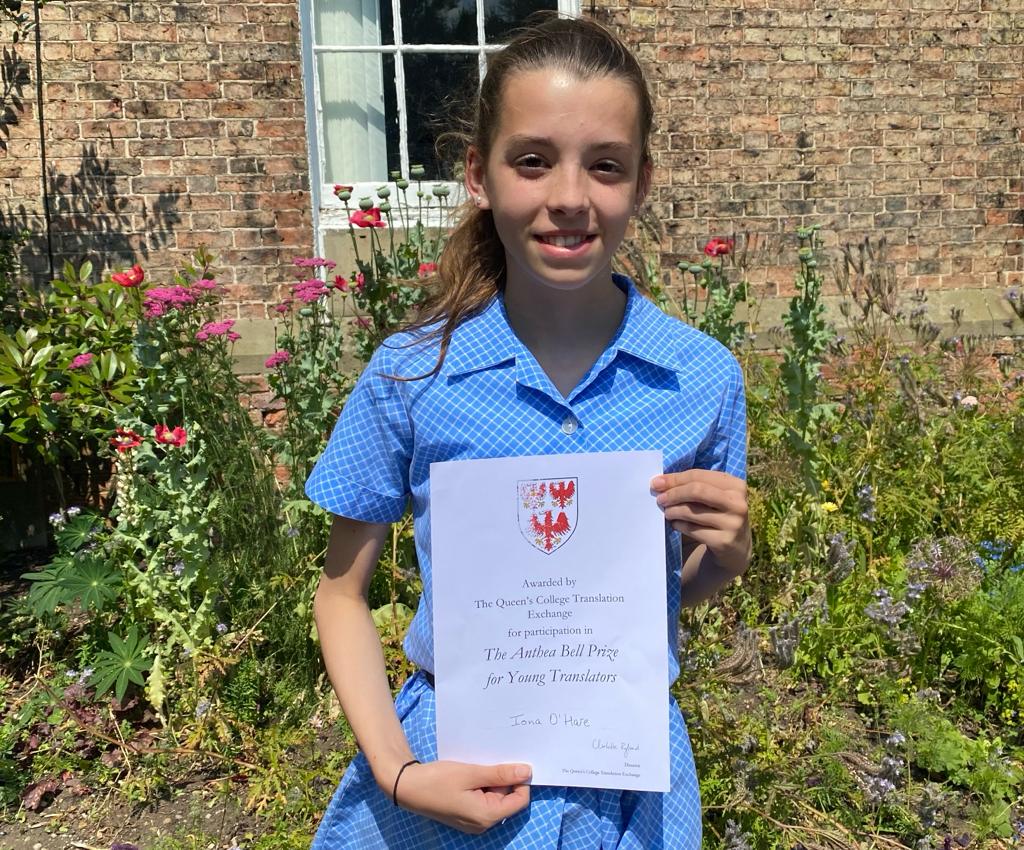 Some of the other RGS students who entered the competition (l-r): Emma Ibbotson, Millie Dean, Anna Bradley, Nancy Manners and Matthew Waller
Bottom: Iona O'Hare