Ed's race to help victims of the Taliban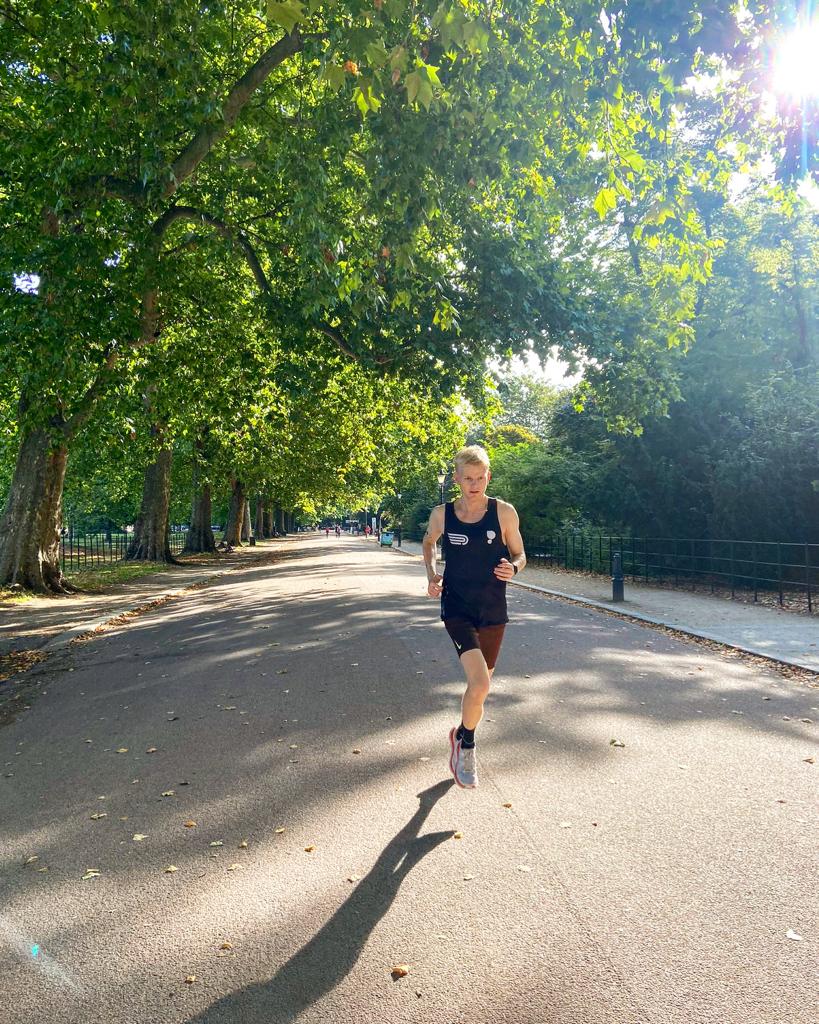 A RIPON Grammar School past pupil and former Treasury economist keen to highlight the plight of victims of the Taliban will run his first London Marathon to raise money to help protect those he says are among the most vulnerable people in the world.
Edward Lyons, who graduated in politics, philosophy and economics from King's College, London, after leaving RGS in 2016, is raising money for Afghanaid, a charity close to his heart
He explains: "Afghanaid works with marginalised groups in the Afghan community, helping to provide emergency aid, and assisting communities with resources and education to help support them through political turmoil, human rights atrocities, and other devastating challenges.
"Having experienced first-hand the monumental effort of colleagues in Her Majesty's Treasury to support vulnerable citizens from Afghanistan via the Afghan Resettlement Scheme, this is something I feel extremely passionate about."
Aiming to complete the marathon in under three hours to raise over £1,500, he is also inviting others in the RGS community to support, donate or help him raise awareness of this important cause.
He says: "As anyone from my year group who had the (dis)pleasure of attending the student led RGS Politics Society I set up in sixth form will attest, my greatest passion in life has always been economics and politics. More recently, I have tried to combine this with a passion for running.
"When the Taliban violently regained control of Afghanistan in August 2021, I immediately feared the worst for the livelihoods of the millions of helpless victims.
"During the 20 years of Taliban-free leadership, huge strides were made in Afghanistan to secure prosperity and better opportunities for all across society.
"However, the insurgency of the Taliban has reversed much, if not all, of this progress. The collapse of the economic and financial system has meant that millions of people are currently on the brink of famine, including almost half of all children under five.
"Women and girls continue to bear the brunt of the Taliban's brutal crackdown on civil liberties, most notably the loss of the basic human right to education, that will condemn them to second-class citizenship.
"These costs are not datapoints for academic research and news headlines; they are indicative of the real human suffering experienced by millions of people.
"One of my fondest memories from my time at RGS was the opportunity to help organise and participate in fundraising events such as Charity Week to raise awareness and money for the most important causes in society.
"And it's in keeping with my passion to make a difference to vulnerable groups in society that I will be running the London Marathon."
Ed, who has recently joined the financial services industry as a policy advisor for the Investment Association, outlines his career path since leaving RGS: "After taking the full three years of my studies of PPE at King's College London to realise that Southwark is indeed pronounced 'Suffolk', and just about learning my way round the Tube map, I left university to join the Civil Service as an economist at HM Treasury.
"Less the House of Cards and certainly more akin to The Thick of It, my three years working in the Civil Service afforded me with incredible opportunities. From working on the delivery of the final economic analysis that enabled the completion of the UK's first Free Trade Agreement with Australia, to successfully making the economic case for the implementation of a transformative environmental policy to enable net-zero and deliver £214 million worth of societal benefits, my time was anything but dull (albeit, I am disappointed that I appear to be the only civil servant who wasn't invited to a party in No.10…)."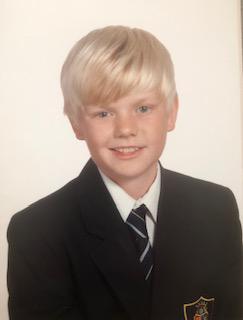 Although he left RGS six years ago, his memories of school remain as strong as ever.
"Amongst the many things I learnt during my seven years at RGS, three in particular stand out:
1.Courtesy of Mr Demir, the 'market' will fail.
2.From Mr Spiers, the happiness that Nikita Khruschchev finds in maize is something that no man will ever be likely to replicate again.
3.Finally, that the appetite and ability amongst RGS students to leave society in a better place than how they found it is unfettered and unrelenting.
In keeping with this final point, if you are in a position to donate, provide support, or raise awareness for this life-changing cause, Ed would hugely appreciate any donations to his fundraising page: Edward Lyons' fundraising page for AfghanAid.
Any donations made before September 30 will be doubled by the UK government.
"I hope that by running for Afghanaid, we can help raise money and awareness so to prevent further atrocities and protect some of the most vulnerable people in the world," he says.