Emma takes on running challenge for health care charity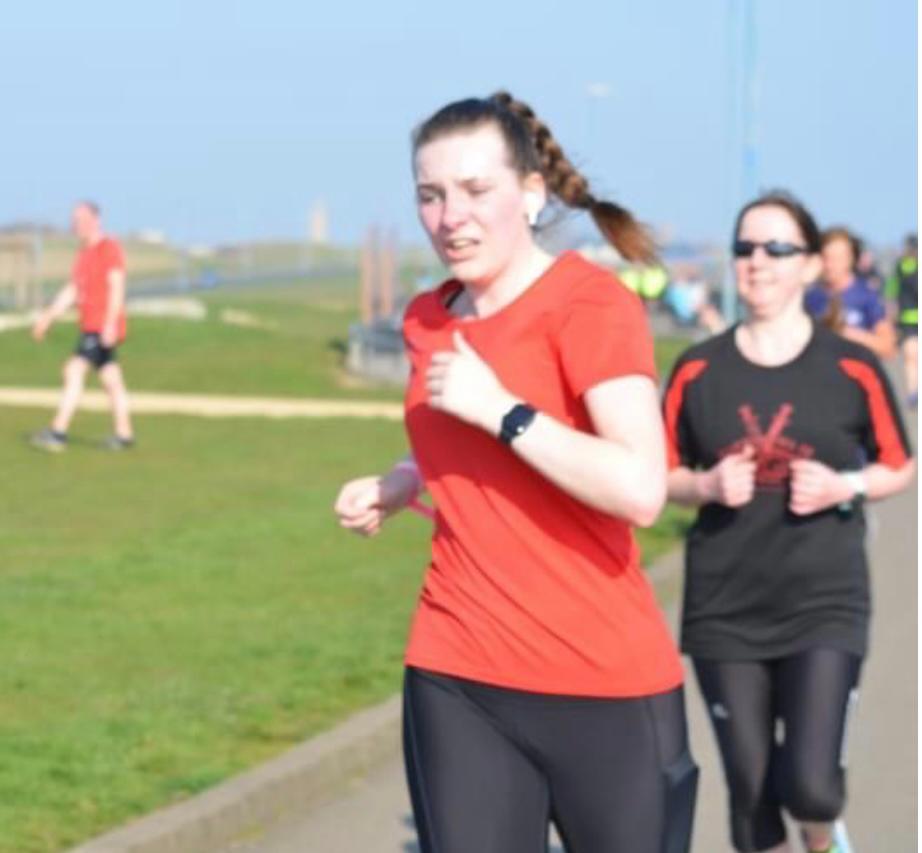 RGS student Emma Bone is taking on the challenge of running a half marathon, after building up her strength following a knee operation, to raise money for a charity supporting the NHS.
The 18-year-old, from Chop Gate, near Stokesley, is in training for the Great North Run half marathon in aid of the South Tees Hospitals Charity.
It aims to help improve care for people across Teesside and North Yorkshire, including patients and staff at Northallerton's Friarage hospital, where Emma's mother Paula works and James Cook University Hospital, which is where she had her knee operation.
"The charity is one that's close to my heart as it is my local NHS, which has treated various members of my family, and is where my mum works as a staff nurse," says upper sixth form student Emma, who plans to study psychology with sociology at university.
The work the charity does is vital, she says, helping improve the health and well-being of more than one million people, both staff and patients, through everything from renovating clinics, sensory rooms and IT systems, providing equipment and helping fund pioneering research and additional staff training to providing patient pyjamas and toiletries.
Emma, who started doing weekly 5k Parkruns in 2018, stopped running for six months after undergoing knee surgery in 2019.
"During lockdown I began running again, doing around three 5k runs a week to build up my endurance. I have consistently been running every week since July 2021 even doing a Parkrun on Christmas Day. I really enjoy running but I have never done anything like this before and will be the biggest challenge I've faced yet.
"I am currently following a 14-week half marathon training plan where I'm running three to four times a week alongside building strength in the gym." In addition to her running, Emma is undertaking her National Pool Lifeguard Qualification and completing her Gold Duke of Edinburgh award.
She said: "There is no upper limit to how much I am trying to raise and will be grateful for any donations, as even £5 will be of profound benefit to this charity."
Visit Emma's Just Giving page here: Emma Bone is fundraising for South Tees Hospitals Charity (justgiving.com)