ENGLISH: A Time of Gifts - haunting and beautiful poem entries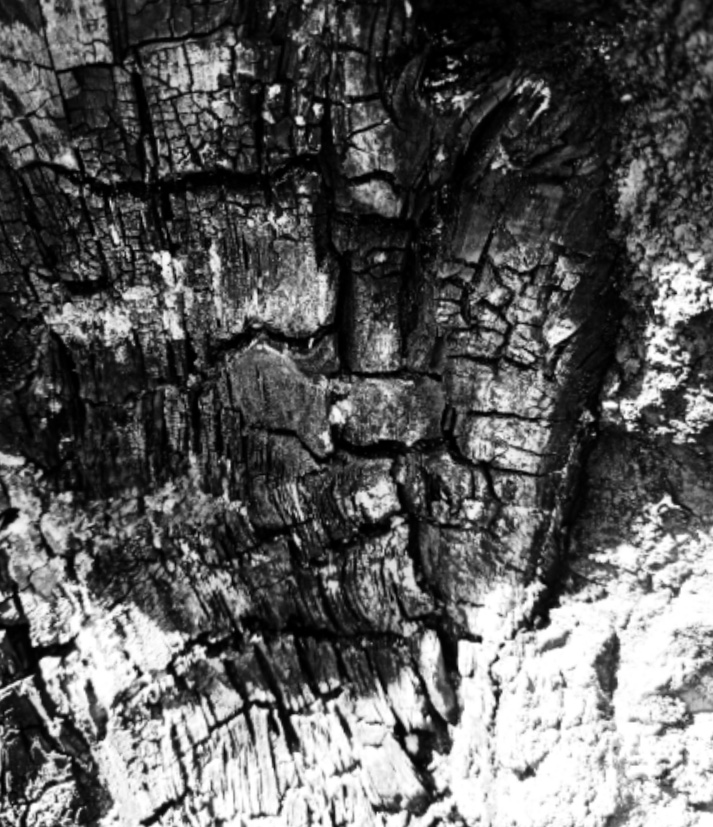 'This haunting but beautiful poem by CAITLIN MCKEAG on the theme of A Time of Gifts has an interesting twist. It reminds me of Hardy's Darkling Thrush and I thought it might inspire others to crack on and write for the competition,' says English teacher Ms Cortazzi. We have added some further impressive entries at the end
A Time of Gifts
By Caitlin McKeag
THERE was a time of gifts,
Sometime in the past.
But now it's gone,
Replaced by black and shards of shattered song.
The world's gone dark,
A soulless black.
No green or blue in life,
Now it's covered in those greys-
The greys that are the miles of scattered ash.
The world, it's gone insane,
No hope of what remains.
The buildings crumble, topple and fall,
But they're void of life
And now nothing's standing tall.
The world, it's broken,
We've lost both our wings
And what was once a time of gifts,
Is now a time of pain.
CAITLIN took the photographs above and below to go with her poem: "We have an old tree stump in our garden that we have been burning, which I thought was quite appropriate for my poem as it is more focused on the dark aspects of ruin, ash and broken things. The ash from the stump made it even more suitable as ash is mentioned in my poem."
The 13-year-old, from outside Grewelthorpe, near Ripon, added: "In lockdown I have had lots of time to read as many books as possible - multiple books a day sometimes. This has probably added to my creativity whilst writing this poem, as many of the books I read are dystopian novels - or sometimes post-apocalyptic books - which link to my poem's theme."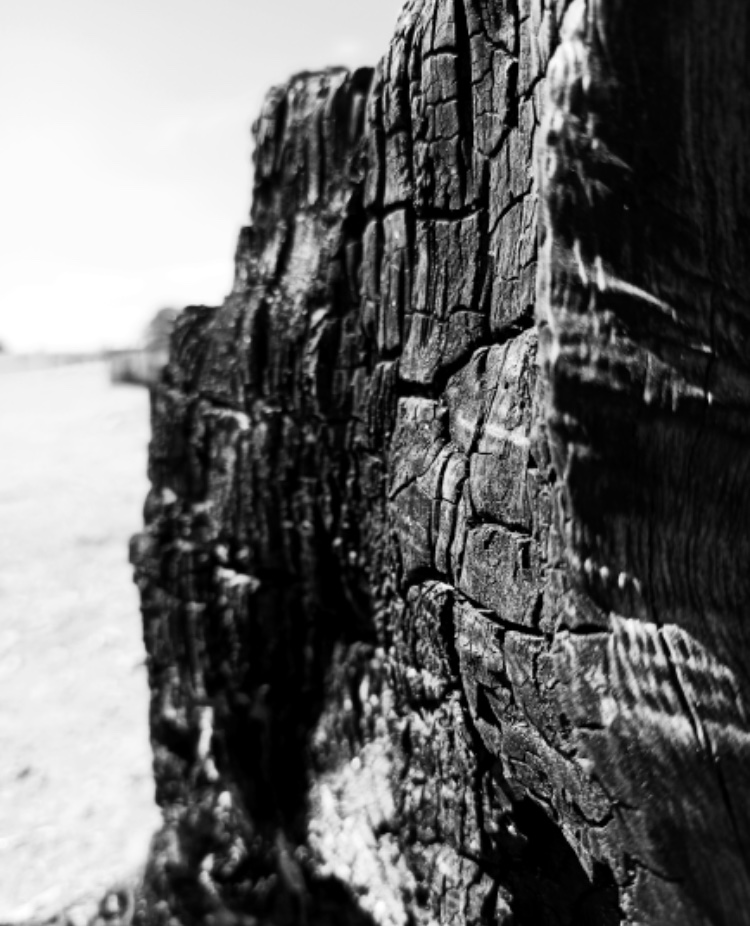 A Time Of Gifts
by Francesca Abrahams (3E)
AT first glance this time may be a distress
Feeling empty, bored, as if life is a mess,
But look a bit closer and you might just see,
This time is a gift, set yourself free!
Don't waste your day, watching TV,
Maybe spend time with your family.
Baking with Dad, walks with mum…
Cycling with my siblings, which is lots of fun!
Appreciate what you might usually take for granted,
Perhaps the blossoming trees mother nature planted,
Or the bees and butterflies flying to and fro
Making the earth beautiful, making it glow.
You could use this time to learn something new,
Anything you want, it is up to you!
A sport, an instrument there is art too,
The world is your oyster, those are just a few.
The coronavirus has brought us many things,
Suffering, isolation, yet a chance to spread our wings,
Be there for loved ones, who are finding this time hard,
Tell them you miss them, send them a card.
Doctors and nurses, you are our saviours,
Blessing us with plenty of unconditional favours.
So in this time of what may seem like fatigue,
Get out there, try something new, I plead.
This time is a gift, set yourself free!
A time of gifts
By Darcy Harper (Year 9)
DEAR Corona,
Although you have taken much from us,
And spread darkness through our world,
You have also taught us to live to our fullest,
As we may never know when it will come to an end.
You may not have helped us to breathe,
But you have helped our world to breathe.
You have helped clear up a disease that we have caused,
So that our world thrives again.
All that's left to say is thank you!
But please go away soon...
From the Human race.