ENGLISH: Students inspired by creative writing workshops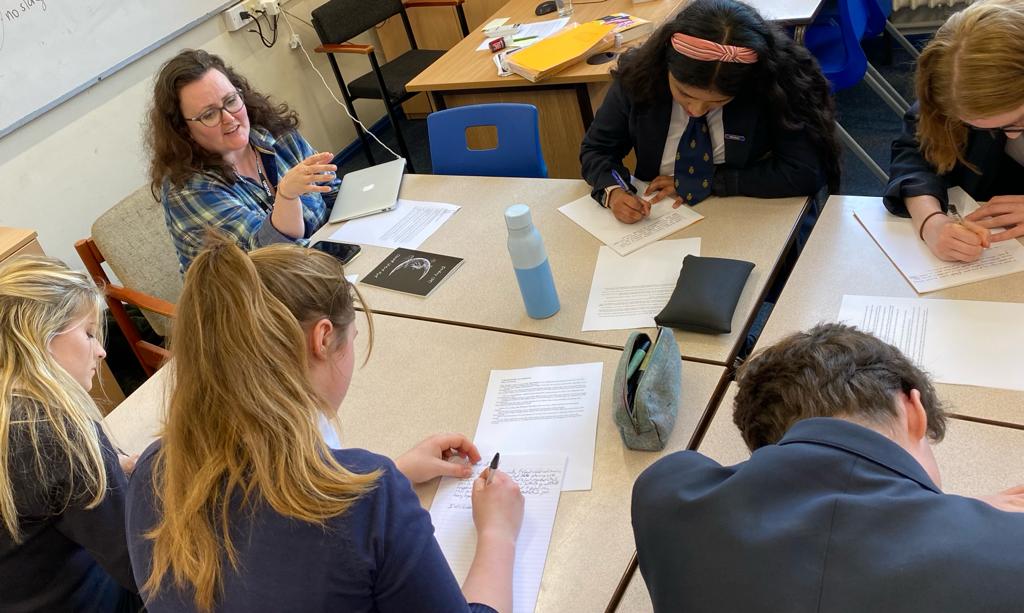 A SERIES of inspirational workshops with writer Elizabeth Chadwick Pywell produced some wonderful creative writing.
The York-based poet and writer of short stories and flash fiction, nominated for the Pushcart Prize in 2020, worked with a range of students, including the Equality Society and those taking English literature at A-level.
Welsh-born Elizabeth is particularly interested in listening to and representing the voices of women who have been ignored or drowned out in history, literature and mythology.
Her first book of poetry, Unknown, co-authored with Anna Rose James, a joint collection inspired by forgotten women from myth and history, was published in 2021 and two of her works were nominated for the Pushcart Prize in 2020.
She said: "I was really impressed with the students and how well they engaged with the prompt material. We did lots of different exercises using the prompts, and students wrote both prose and poetry in response. They came out of each workshop with several new drafts, which I encouraged them to take away and work on further - I'd be very glad to see anything they want to send me!"
Students said:
"The poetry workshop was a very interesting and enjoyable exercise; though the prompting of just a few pre-existing poems, I felt I was able to find the beginnings of poetic voice I could put on paper. To talk with someone who has dedicated her life to poetry and immerse ourselves in such an environment was a really productive way to develop a method of effectively finding the right words to express what we wanted to say. It was a really great opportunity that I'm glad we got to take advantage of."
"Writing while being in such an accepting environment felt liberating!"
"It was surprisingly fun."
"I found the poetry workshop insightful and enjoyable."