Enjoying the fruits of a varied career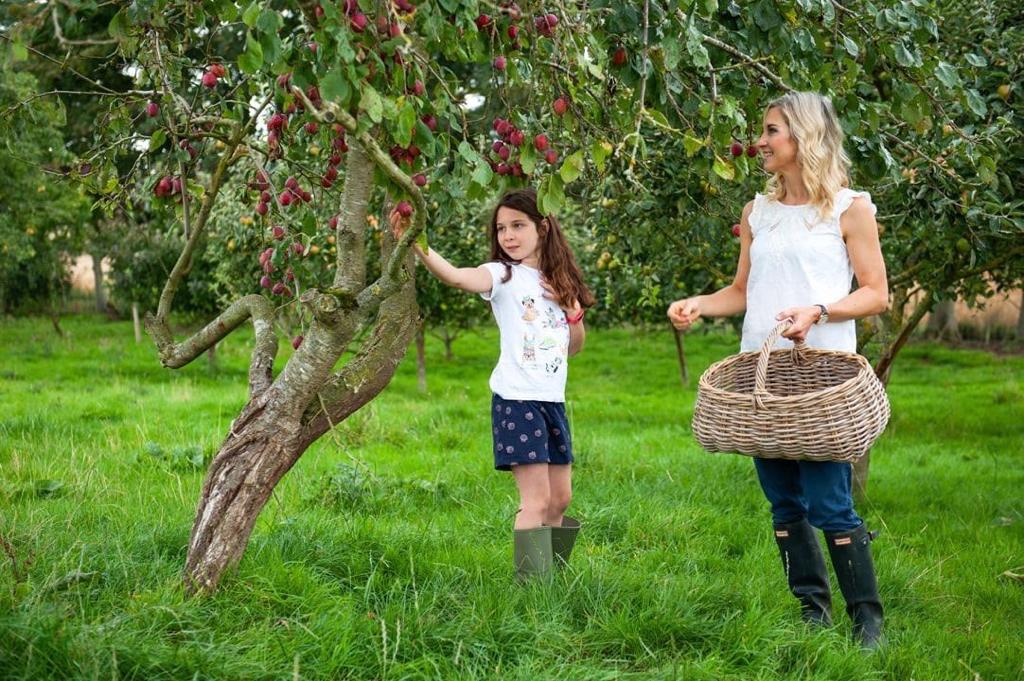 Life has been a series of huge adventures for KATHARINE HARRISON (now Lamont) since she left RGS in 1996. The former head girl tells us more about the wide and varied career she has enjoyed, from developing huge corporate brands to transforming a derelict North Yorkshire farm into a thriving apple juice business
I'M sharing my career story as it's one for those who enjoy a wide range of subjects at RGS and who may find it a little challenging to commit to one subject to study at university.
It's also for those who perhaps can't imagine pursuing a single career route and who can perhaps see themselves succeeding in a whole range of alternate future roles.
I am now chair of the board of governors at Terrington Hall Prep School, just outside York. Prior to that I was director and strategy consultant at Rainmaker Strategy Consultancy, working to help grow businesses across a range of industries from the diamond industry to technology transfer to higher education to start-ups.
My earlier roles were in brand marketing as group brand director at Johnson & Johnson, looking after a broad stable of well-known health and beauty brands.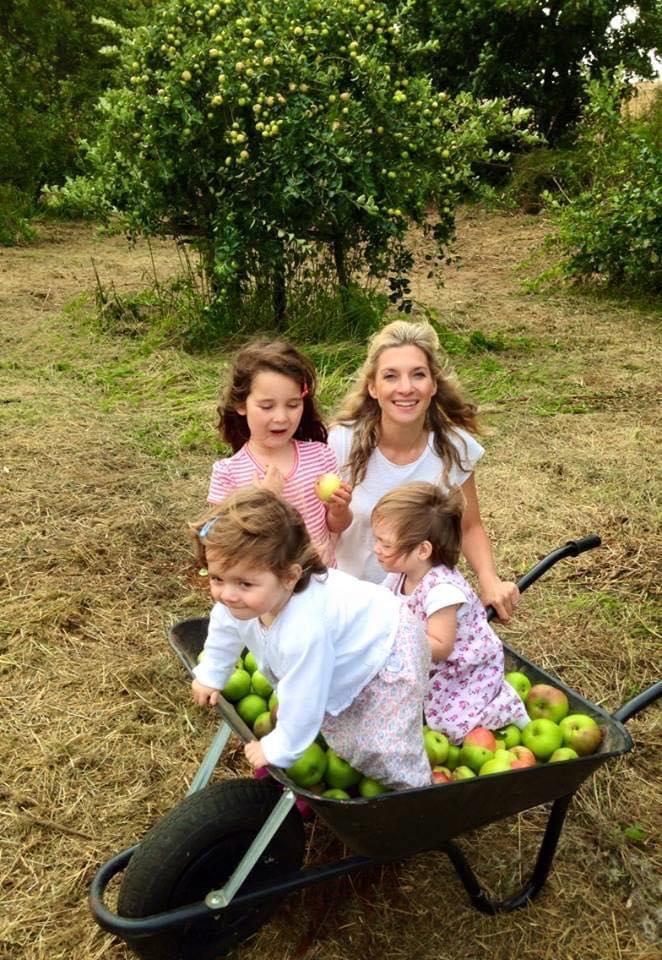 I am also a start-up business mentor as well as a career mentor for young business graduates and a patron of a charity called Women For Girls (part of Plan International).
In addition to this, after spending two years redeveloping a derelict farm near Helmsley - where I live with my husband Wilson, daughters Rosa, Grace and Esmé and a menagerie of animals! - I now manage the farm business part time, including supplying apple juice to hotels and delis across Yorkshire.
None of these opportunities I ever imagined when I left RGS at 18. All of them have been huge adventures.
I left RGS in 1996 to read geography at Sidney Sussex College, Cambridge. At A-level, I had taken a language, a science, a humanity and general studies (admittedly, a bit of a hedge) and eventually landed upon geography, which was a subject offering incredible breadth, with an angle on every possible study area from geopolitics to epidemiology and back again.
Although not directly vocational, geography at Cambridge was a strong feeder into industry and I landed my first job at Smith & Nephew as a brand marketer looking after Lil-lets tampons and private label incontinence pads in an office above an ex-toilet roll factory.
It wasn't glam but the brands were huge (and growing) and it was an amazing training ground which lead me to Johnson & Johnson ultimately as group brand director, developing big corporate brands such as Johnson's.
The act of deeply understanding and answering the needs of consumers in a compelling way, and seeing a community of product lovers grow, inspired me each and every day. I also loved life in the extraordinarily positive culture at J&J.
I was accelerated into leadership through the business and worked across a number of functions including marketing, sales, communications and category development.
But after a time, I realised I didn't envisage life forever as a marketer; I wanted to develop my 'tool kit'. So, I pursued an MBA at Imperial College London in 2008/2009, which was an amazing experience, broadening my horizons and meeting people from all over the world across a wide range of sectors.
From there I started up an independent strategy consultancy, specialising in industries in phases of rapid ferment and change. I lived in Belgium for a time, working with the diamond industry in Antwerp to develop a long-term ethical vision for growth during a period of controversy for the sector.
I also consulted in higher education at the moment university fees were introduced when students became 'customers' and when new commercial dynamics opened up between universities and industry.
Following the birth of my three children (including twin girls), and in answer to the demands of family life, I now focus upon non-executive board roles.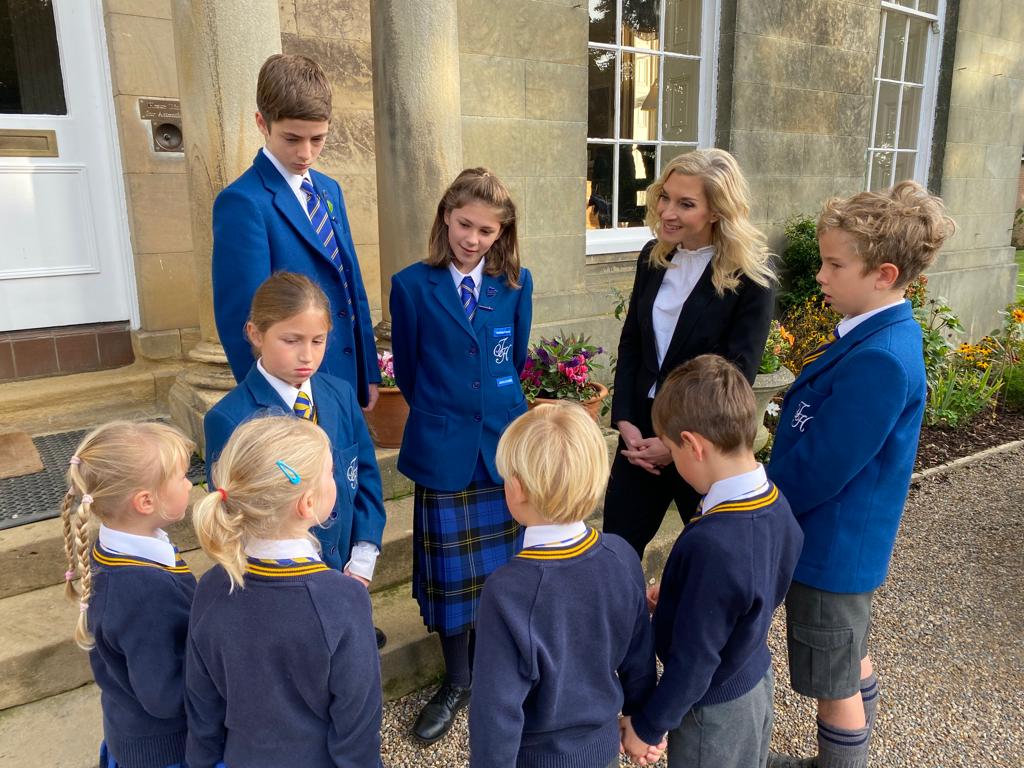 My current role is chair of the board of governors at Terrington Hall School, which has been an incredible honour and challenge, leading our talented team of board members to guide the school through Covid and overseeing a period of exceptional success for our pupils.
I think of my career as a portfolio; a range of exciting and cumulative experiences across many different sectors, all of which I have loved.
However, some of the happiest times of my life were at RGS and now, working in the education sector, I appreciate even more what an extraordinary school it is.
I shall never forget the formative 'parallel thinking' from biology with Dr Smyth, the controversial topical debates in French with Mr Smith and the confidence-building experiences I was lucky enough to benefit from as head girl.
RGS is a very special place and I look forward to keeping in touch. Thank you for reading.
*Katharine pictured top and middle with her daughters on the farm. Above, in her role as chair of governors at Terrington Hall School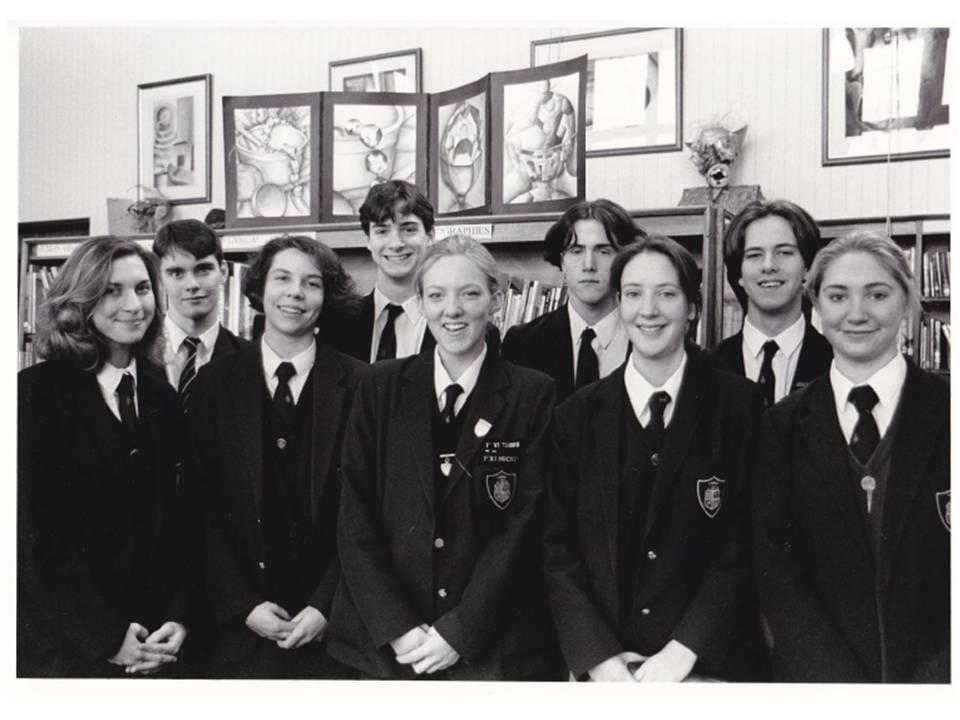 Nine of 12 Oxbridge leavers in 1996 (Katharine is pictured first left)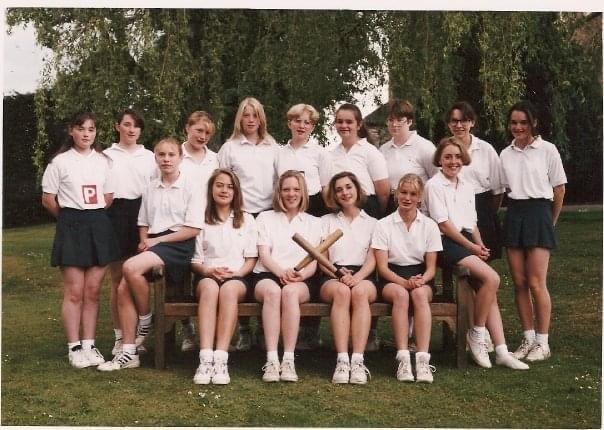 Rounders 1st squad, 1995/6 (Katharine on right, holding bat)
Tennis team, 1995/6 (Katharine pictured second from right)
Athletics team, 1995/6: Katharine second right, back row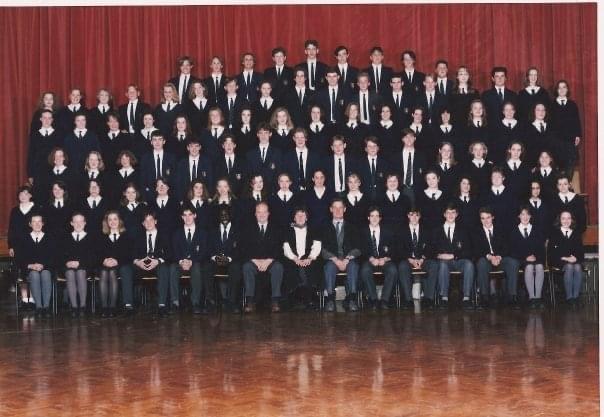 Fifth form, 1994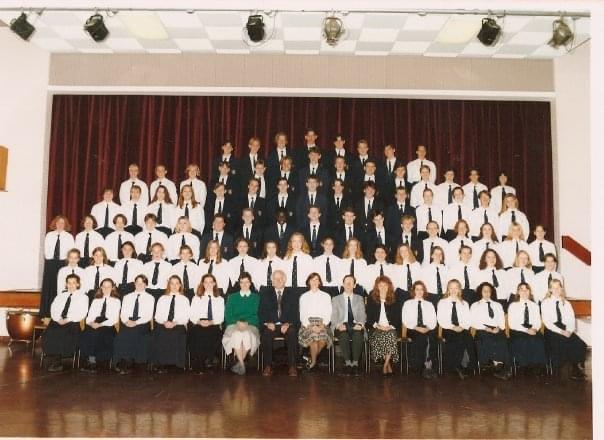 Sixth form (Katharine pictured next to Mrs Saul, front row)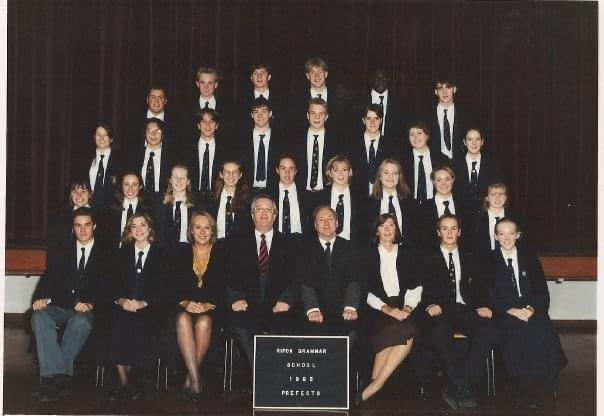 Prefects and heads of school, 1995 (Katharine is pictured front, next to Mrs Bellamy)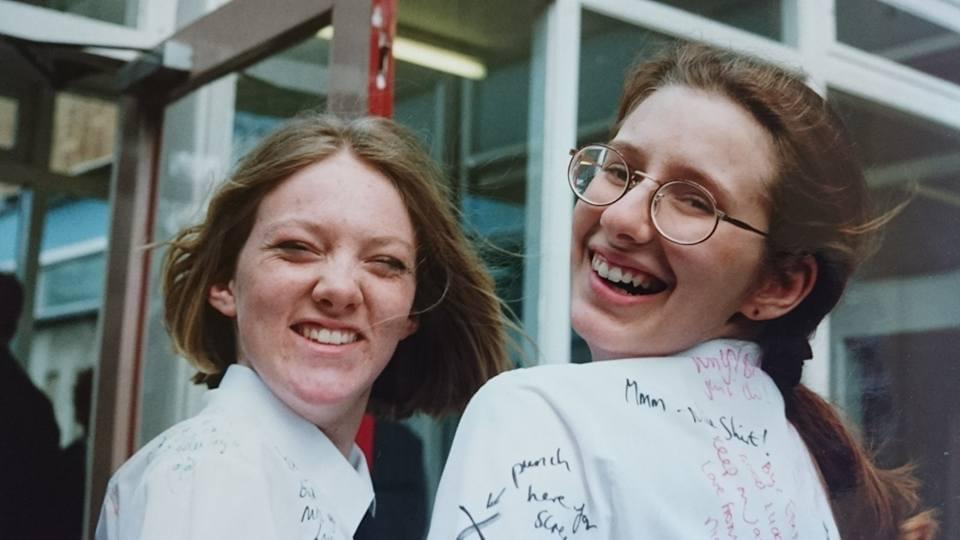 Last day of sixth form: Katharine's friends Clair Beer and Emma Christie
Playing croquet with Mr Jones (l-r): Clair Beer (deputy head girl), Rob Deeming (head boy), David Ford (deputy head boy) and Katharine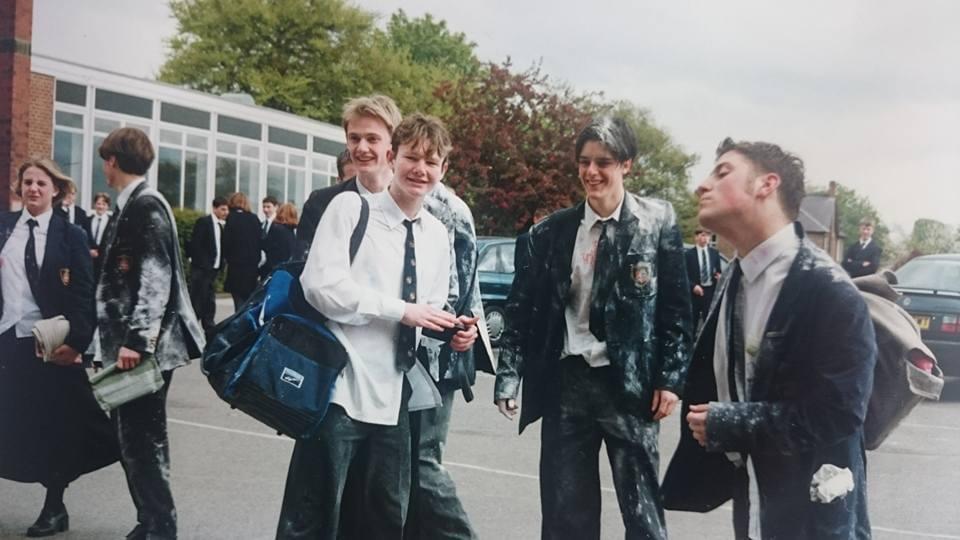 High jinx: more last day of sixth form (l-r) Tim Phillips, Scott Tocher, Adrian Wells and Nigel Guy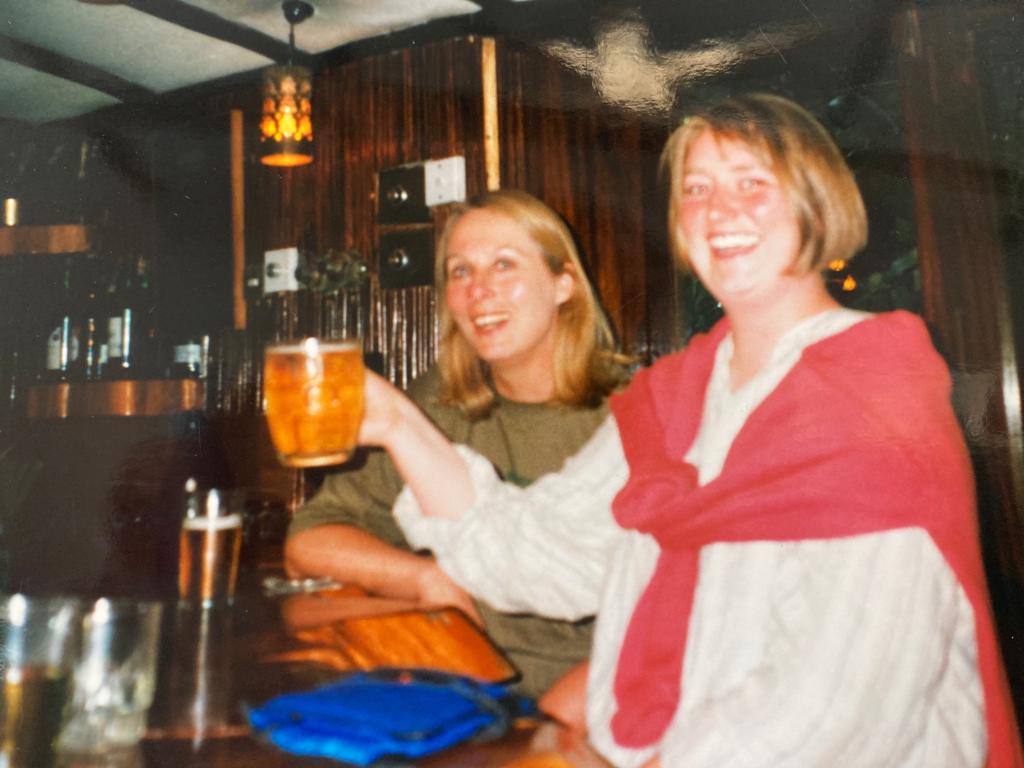 The 1996 sixth form community work trip to Kenya, lead by Mrs Bellamy, pictured above with Miss Gail Swann in Nairobi Mr Hunt also lead the trip. Sixth formers on the trip, below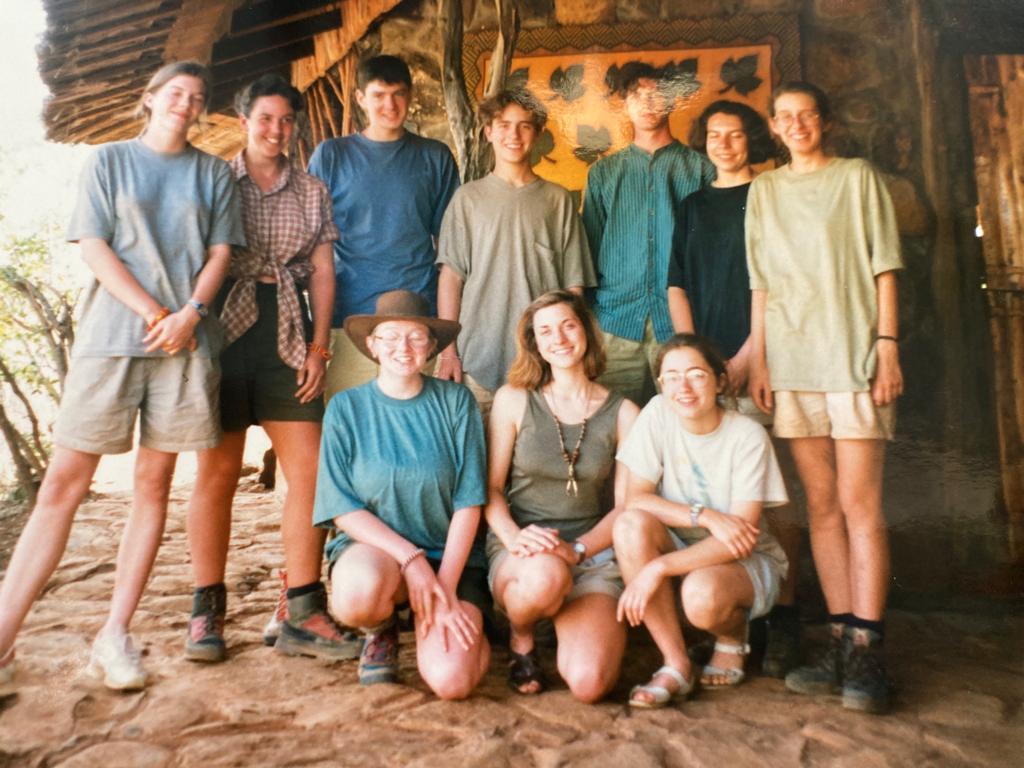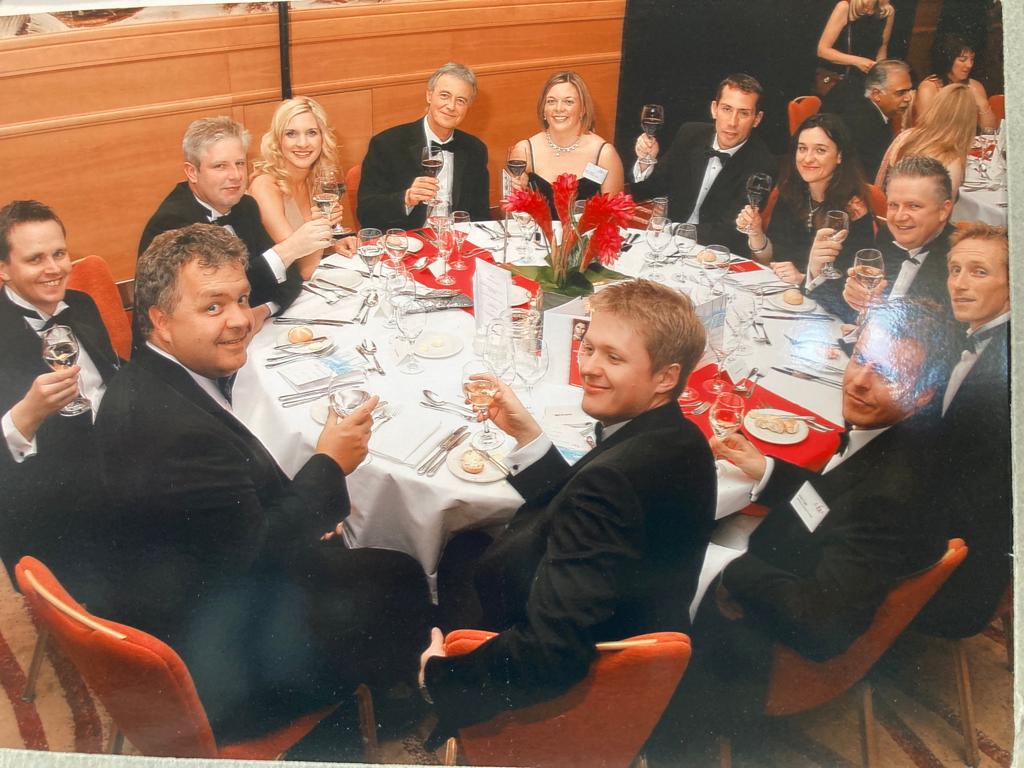 Katharine pictured with senior management colleagues at Johnson & Johnson UK, pictured fourth from left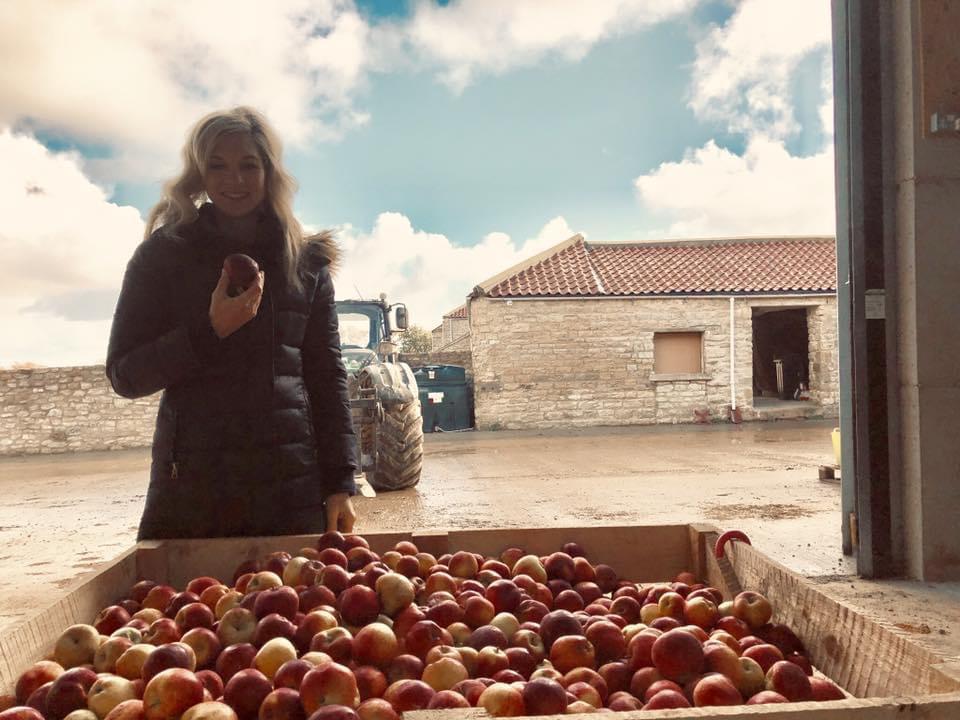 Gathering the crop in: the apple harvest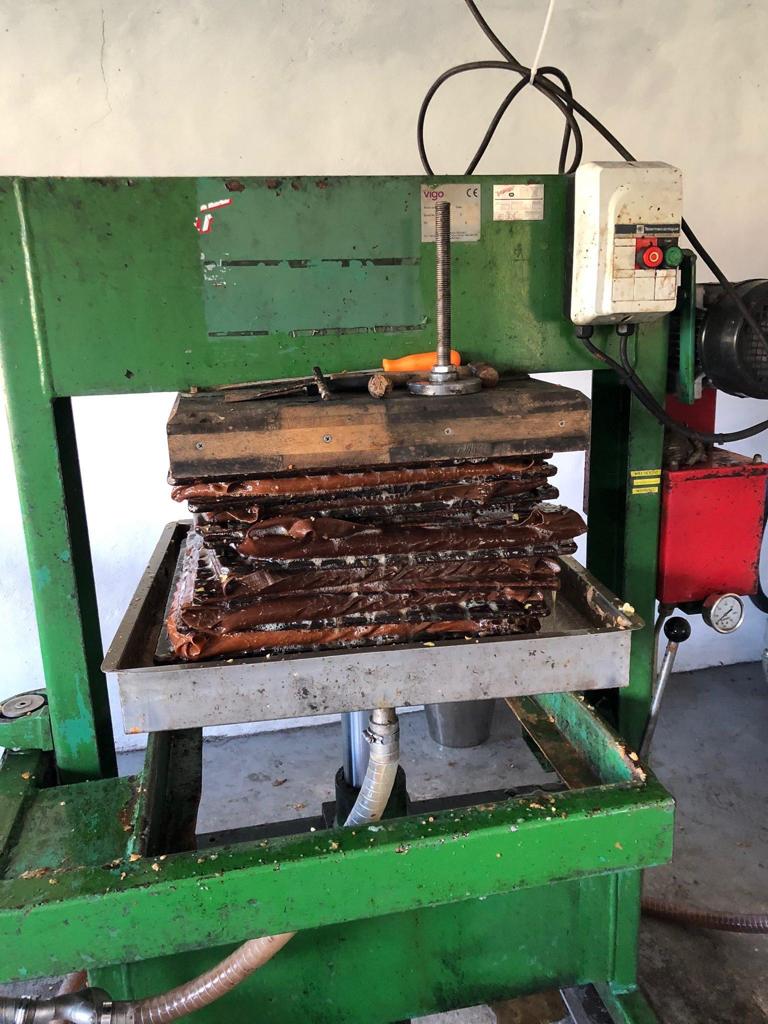 Apple juice production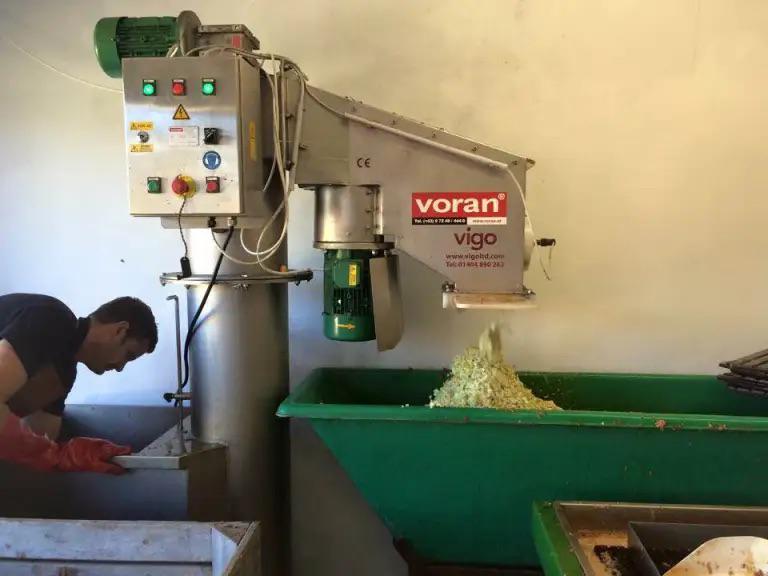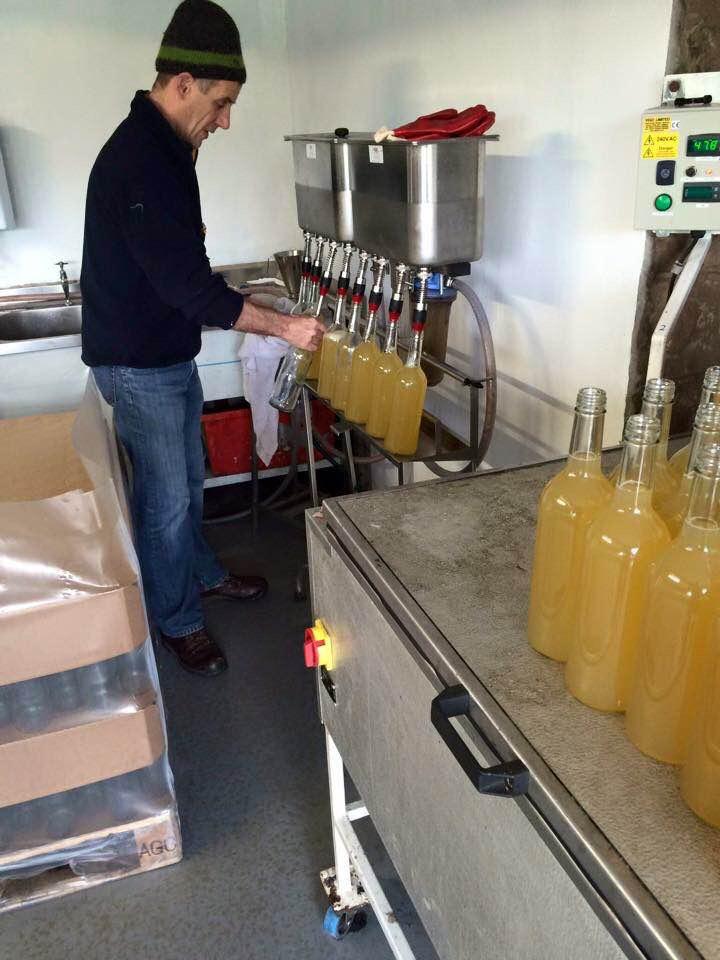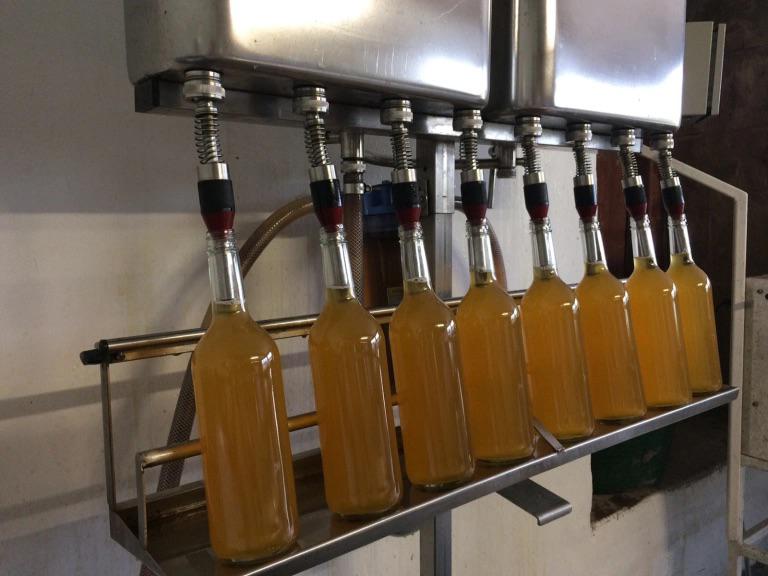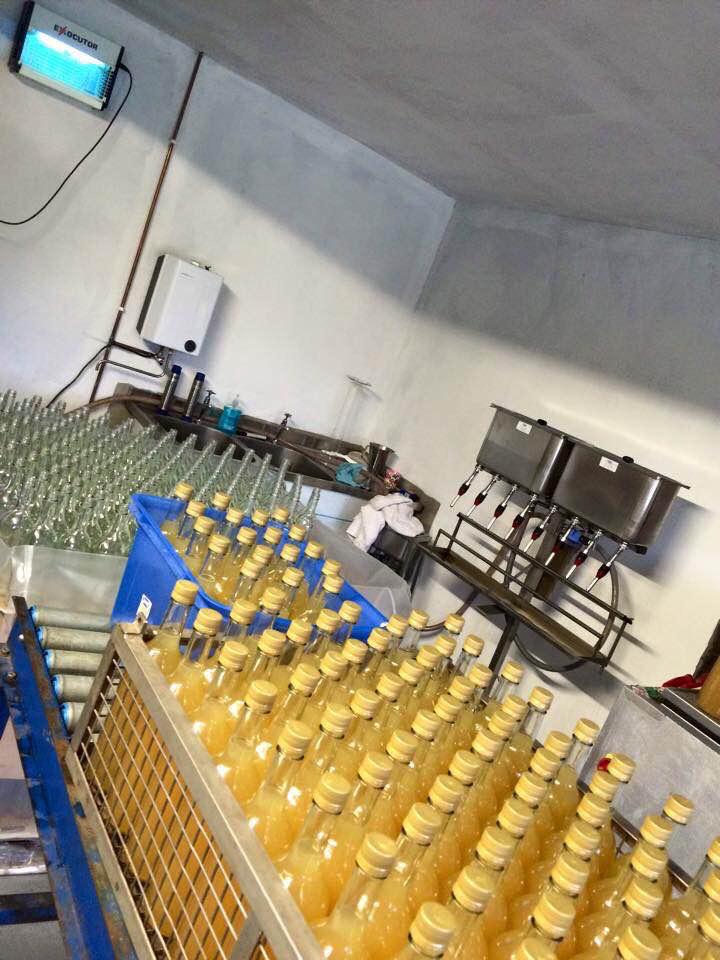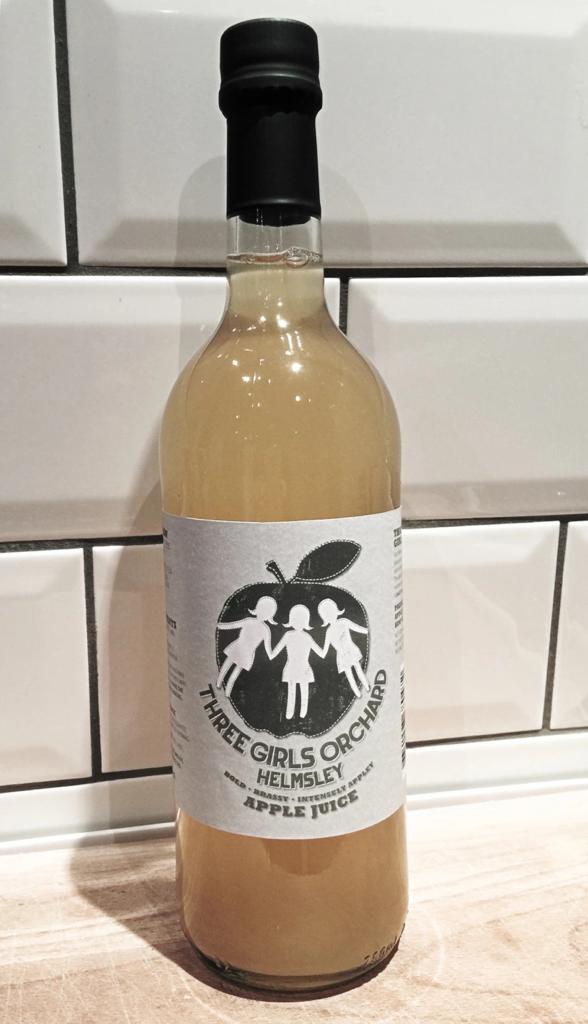 The finished product: "It's bold, brassy, sharp and honest - I think it tastes of Yorkshire,' says Katharine