EQUESTRIAN: County champions off to compete in nationals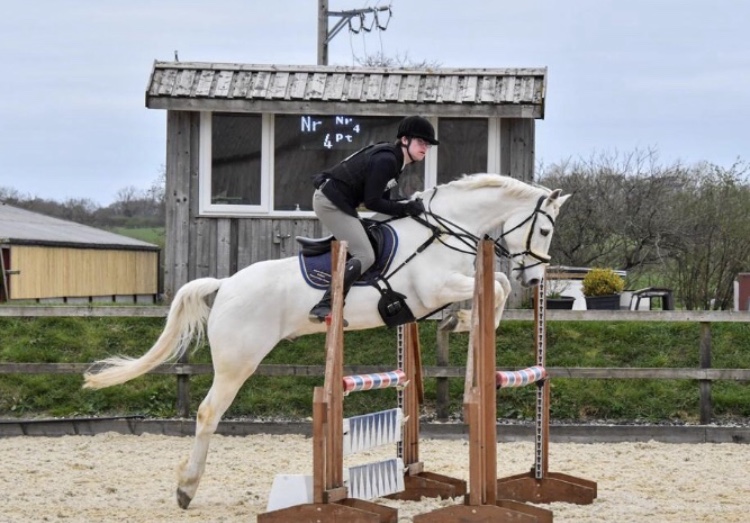 RIPON Grammar School's talented young equestrian stars have been crowned county champions, winning a place in the national finals at the prestigious Hickstead arena for the third year running.
Two teams of students from across all year groups claimed first place, in the 70cm and 90cm categories, at the National Schools Equestrian Association North Yorkshire showjumping competition - one of a small number of state schools taking part - and will now go on to compete at the famous Hickstead Sussex showground at the end of May. The RGS 80cm team came in fourth place.
Special mention to:
70cm: Imogen White 2nd, Ella Tadd 7th, Cassie Holliday 9th
80cm: Izzy Gough 5th, Imogen White 6th, Sophie Bean 22nd, Cassie Holliday 33rd
90cm: Izzy Kirby 10th, Izzy Bean 12th, George White 13th, Izzy Gough 19th
Plus: Izzy Gough and Sophie Bean came 5th and 6th in the 80cm One Day Event, qualifying for the One Day Event festival in September
UPDATE: RGS students have enjoyed more success at the Northallerton Equestrian Centre in the Eventers' Challenge on May 3:
70cm: Imogen White, 3rd individually, qualified for Hickstead
80cm: Imogen White, 7th
90cm: Izzy Kirby, 5th individually, qualifying for Hickstead and also 10th on her horse Piper
George White, 8th
Sophie Bean, 20th
The RGS team came 3rd, qualifying for Hickstead
100cm: George White ,4th individually, qualifying for Hickstead
Huge congratulations to all.